Speaking With Machines
ENG
OMEGA  dB  NEW  RELEASE,  'SPEAKING  WITH  MACHINES'  
After releasing two EPs –My Church (2014) and Utopian Reality (2015)–, Barcelona-based producer Omega dB returns on October 20th with Speaking With Machines, two tracks with a common thread: the growing human interaction with machines, the language that emerges from that collaboration (doomed to symbiosis), and the lights and shadows of this marriage of convenience. Machines and their creative or destructive potential are, in fact, one of the main Omega dB obsessions, already developed through his earlier albums, a more dense and atmospheric stuff that these new tracks, which will be released by the label Hypersunday Records.
This different and very specific spirit explains the decision of the two tracks format: "They are both techno pieces, two sides of the same coin, two well-assembled parts that become a unit", explains the producer about Speaking Whith Machines and Big Data, the two tracks that make up this work.
Speaking With Machines by Omega dB –aka of Adrián Gázquez–, is dance floor oriented techno. The rhythmic base and sequencers, the flawless production, neat tone and increasing voltage are some of its main and most attractive characteristics. You´ll also find some acid humor, especially in Speaking With Machines and its robotic voices and sequencers like out of a 80′s video game.
ES
OMEGA  dB  PUBLICA  'SPEAKING  WITH  MACHINES'  
¿Listos para el nuevo lanzamiento de Omega dB Speaking With Machines? Este trabajo aterriza tras My Church (2014) y Utopian Reality (2015). No hay que esperar mucho. Este próximo 20 de octubre estará disponible en las principales plataformas digitales y Bandcamp. Speaking With Machines se compone dos cortes cuyo hilo conductor es la interacción del ser humano con las máquinas, el lenguaje que surge de esa colaboración abocada a la simbiosis y las luces y sombras de tal matrimonio de conveniencia. Se trata de un material decididamente orientado a la pista de baile, lejos de las atmósferas, más densas y dramáticas que acostumbra a frecuentar Omega dB. Publica Hypersunday Records.
De corte decididamente techno, Speaking With Machines suma dos temas muy bailables. Tanto en el track que da nombre al disco como en Big Data, Omega dB –alias de Adrián Gázquez–, ha optado por dar gran preeminencia a la base rítmica y los secuenciadores sin desatender los detalles en un disco caracterizado por una factura impecable, gran limpieza de sonido e irresistible desarrollo ascendente. Todo, en pro de un resultado decididamente lúdico donde no falta el sentido del humor, especialmente en Speaking With Machines, con sus voces robóticas y secuenciadas que parecen sacadas de un videojuego de los 80.
CAT
El barceloní Omega dB torna amb allò que més gaudeix fent en aquesta vida: música. I això que en els darrers temps, l'autor de meravelles atmosfèriques  i electròniques com "Utopian Reality", ha passat per moments de força neguit,"vaig haver de prescindir del meu estudi físic durant un temps i optar per la mobilitat. La major part d'aquest treball s'ha fet de manera nòmada".
Hi torna fent un cop sobre la taula. "Speaking With Machines" és el títol del seu nou treball (el qual veurà la llum el proper 20 d'octubre a través de la discogràfica madrilenya Hypersunday Records). En aquest nou llançament posa el seu punt de mira a la pista de ball explorant el llenguatge de les màquines. Techno, veus robòtiques i fins i tot sons i efectes de videojocs dels anys 80 són els seus ingredients principals.
Un dels seus singles, "Big Data", va ser estrenat per Red Bull Music.
"Em rebel·lo contra les idees preconcebudes sobre la nostra relació amb les màquines , el procés creatiu o les modes musicals. Les màquines han de ser les nostres pròtesis, no pas al contrari. No som dades, som creadors." I això no ho diem nosaltres, ho diu el músic Omega dB.
tags: analogue techno, modular synth, 80′s video game, 90s, machine-made club techno, dark,  mechanical, driving sounds


'BIG DATA'
@ RED BULL MUSIC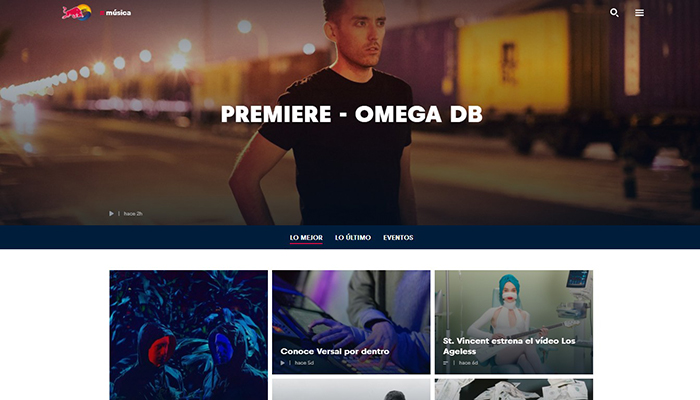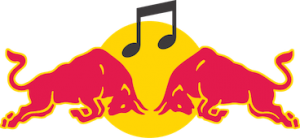 facebook.com/omegadbmusic
soundcloud.com/omegadbmusic
open.spotify.com/artist/OmegadB
instagram.com/omegadbmusic
soundcloud.com/hypersunday
facebook.com/Hypersunday
twitter.com/HYPERSUNDAY


Press / Prensa:
Hypersunday Records
Prensa: Álvaro Hermida
Tf. 60982489
info@hypersunday.com