Souldier
I Wear Shades
.en
Single with which the Danish musician Asger Tarpgaard, previously in bands like Superheroes and Private, unveils his new solo project: Souldier.  - Listen to it on Spotify -
.es
Single (y vídeo-clip) con el que el músico danés Asger Tarpgaard, anteriormente en bandas como Superheroes y Private, nos descubre su nuevo proyecto en solitario: Souldier.  - Escúchala en Spotify -
#70s #vibes #popmusic #warm #emotional #childhood 
#Supertramp #TheLovinSpoonful #PaulMcCartney #GeorgeHarrison #TheBeachBoys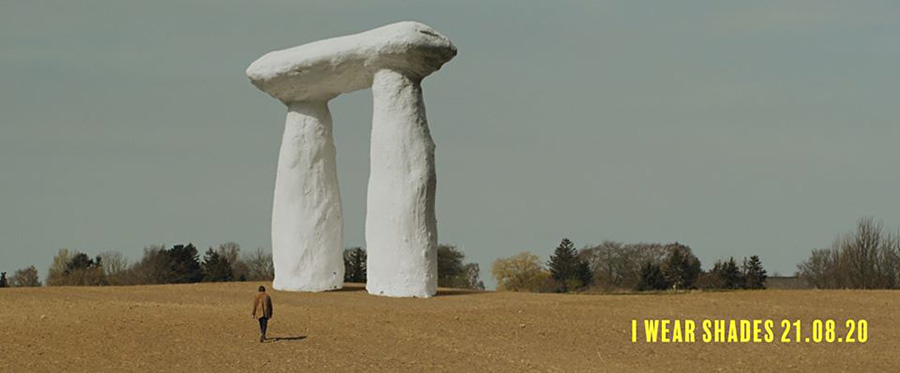 .en
The Danish guitarist and songwriter Asger Tarpgaard is releasing the warm, thoughtful single "I Wear Shades" (Awal / Kobalt, 2020) as he presents his brand new project Souldier. His music is inspired by older British and American songwriter traditions and the track tells the story about hiding yourself behind a pair of sunglasses. At some point, you should consider taking them off.
Asger Tarpgaard is known from his time as part of the pop trio Private and from being guitarist in Superheroes, a successful millennium-band playing three Roskilde Festivals (including being the opening act on Orange Stage) and touring around the world.
After taking a break from writing music he's now back with the musical project Souldier, a play on the words soul and soldier. Asger explains this as the contradictions between something emotional, thoughtful, heartfelt and something emotionless, cold and impersonal. The music of Souldier is meant to be the former, expressing himself and putting his heart and soul into his music.
The new single "I Wear Shades" expresses a certain 70's pop production-vibe with notes of The Beach Boys, Supertramp, The Lovin' Spoonful and especially George Harrison/Paul McCartney. Still, the track seems to fit perfectly into the current of modern popular music, bringing something brand new to the table. As Asger puts it:
"I like that my music plays on something traditional, but still feels original and new. This feeling that you're finding a unique corner within the great world of song writing that hasn't been taken yet"
"I Wear Shades" is written on the piano from Asger's childhood home. It was recently brought to his apartment in Copenhagen, and as he found that the sound and tune of the piano was the same as 30 years ago, he decided to create a song based on that specific output – which helps creating the strong 70's vibe on the track.
Following the release of the single, Souldier is also sending out a music video, where he's being portrayed as a man searching for a white gate. Walking through fields and forests in a kind of slo-mo, the video supports the warm feeling in the sound of Souldier.
"I Wear Shades" is out 21/8.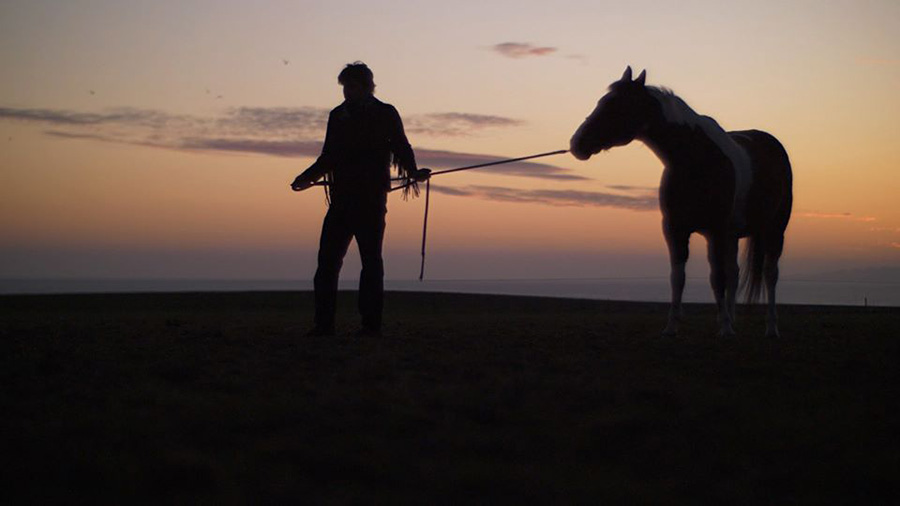 .es
El guitarrista y compositor Asger Tarpgaard publica este cálido y reflexivo single "I Wear Shades" (canción y video-clip) en Awal / Kobalt para hacernos partícipe de su nuevo proyecto musical en solitario: Souldier. Su sonido está inspirado en la clásica manera de componer de los músicos británicos y norteamericanos. Por su lado, la canción que presenta ahora nos narra la historia sobre la manía de uno esconderse tras unas gafas de sol. En algún momento, hay que quitárselas.
Asger Tarpgaard es conocido por formar parte del trío de pop Private y por ser uno de los guitarristas de la banda Superheroes. Una exitosa banda 'milenial' que triunfó a principios de este siglo con hasta tres álbumes, y que cerró el grifo en 2006. Llegaron a tocar hasta en tres ocasiones en el Roskilde Festival (incluido el Orange Stage) e hicieron gira por todo el mundo.
Tras tomarse un respiro, Asger ha vuelto a ponerse manos a la obra como ya vamos sabiendo, a través de su flamante proyecto 'solo' Souldier (un juego de palabras con 'soldado' y 'alma', en inglés claro). Él mismo confiesa que muestra perfectamente esas contradicciones entre lo emocional, reflexivo, sincero y lo opuesto, sin emociones, frío e impersonal. Souldier se muestra honestamente como es él mismo con sus canciones, nos abre el corazón y su alma a través de sus nuevas canciones.
Canciones como la recién publicada "I Wear Shades", la cual también está inducida por cierto anhelo al sonido pop de la década de los 70. A la atmosfera generada en sus notas por artistas como The Beach Boys, Supertramp, The Lovin' Spoonful y muy especialmente George Harrison / Paul McCartney.
Aun así, la canción encaja perfectamente en la actual corriente pop, y nos aporta un aire deliciosamente nuevo. Tal como dice el propio Asger:
"Lo cierto es que me gusta sonar de algún modo clásico, un sonido que aun resultando tradicional resulte original y fresco. Describo esta sensación como la de alguien que está buscando, luego encontrando, un rincón único dentro del gran mundo de la composición de canciones que aún no había sido aprovechado".
"I Wear Shades" fue originalmente escrita en piano por Asger en la casa donde pasó su infancia. Luego la retomó en su apartamento de Copenhague hasta dar con el sonido y el tono más cercano a como fue concebida hace 30 años. Eso, pero buscándole esas vueltas setenteras a las que hacía un momento mención.
La salida del single viene acompañada de un vídeo-clip. En él Souldier aparece inmerso en una hermosa y paisajista búsqueda de un enorme portal blanco hecho de rocas. Atraviesa campos y bosques, susurra a caballos… todo cocido a fuego lento. Imágenes que sin duda reflejan muy bien el espíritu cálido de Souldier.
"I Wear Shades" se publica este viernes 21 de agosto. 

(photo credit / crédito de las fotos: Anne Sofie Madsen & Anders Christiansen)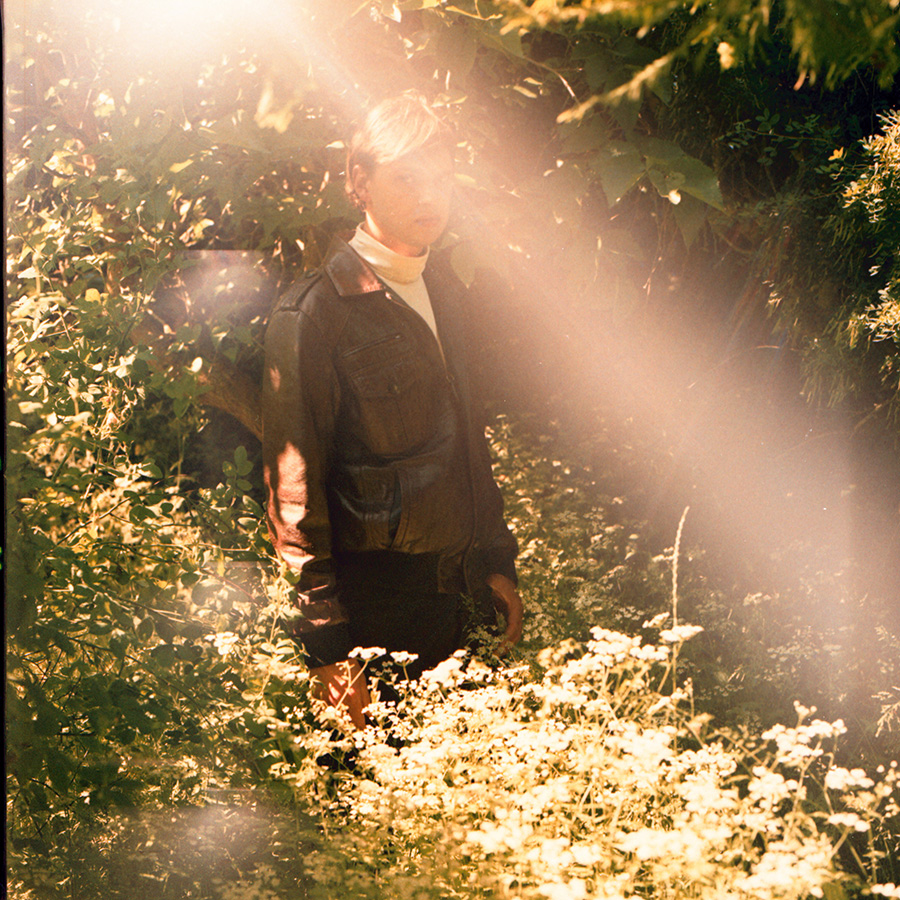 Facebook (Souldier) 
Instagram (Souldier)

PRENSA (Worldwide)
bruno@freelastica.com