Son of a Thousand Sounds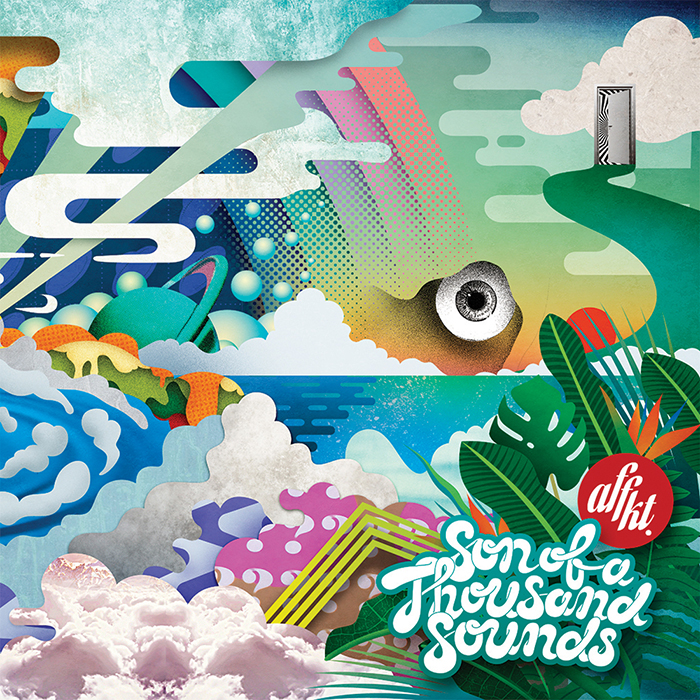 'SON OF A THOUSAND SOUNDS' LP
(Sincopat)
Release date / fecha de lanzamiento:
September, 23th  / 23 de septiembre
Album pre-sale (LTD VINYL + CD + USB + STICKER):
decks.de/t/affkt-son_of_a_thousand_sounds


1. Dreamback
2. Oxi
3. San Diego
4. Between Us
5. The Show (feat. Sutja Gutierrez)
6. Ikigai
7. Flashcrash (feat. Sutja Gutierrez)
8. Boira (with Upercent)
9. Someone in the Sky (feat. Sutja Gutierrez)
10.Mareny
11.Ceniza
12.Esclafit (with Piek)
** Any kind of feedback is very welcome **
A possible review interest / interview request / story / feature… Thank you!
PR Contact / Prensa:
 bruno@freelastica.com





On September 23rd 2016 Valencia's esteemed genre-defying DJ/Producer AFFKT is set  deliver his long-awaited sophomore LP 'Son of a Thousand Sounds' via his very own imprint, Sincopat.
Over the past 9 years, AFFKT – real name, Marc Martinez Nadal – has amassed a prolific and diverse musical résumé, including the release of his critically acclaimed debut LP 'Punto 0' in 2012 and, amongst many others, a series of well-received recent offerings on respected labels such as; Suara, NM2, Exploited, Kitball, Kling Klong plus, of course, his very own Sincopat.
'Son of a Thousand Sounds' sees the talented Spaniard return with a unique and distinctive 12-track aural adventure, fusing together elements of Techno, House, straightforward beats, immersive Pop and Electronica. AFFKT's penchant for shape-shifting through genres makes him a perfect pick not just for clubbers, but also Indie, Pop and Electronic music enthusiasts.
The album's impressive opener 'Dreamback' gets things off to a fine start showcasing the first of several alluring left-field soundscapes that the album has of offer. 'Between Us' follows a few cuts later, seeing AFFKT demonstrate his passion for a gentle association with Techno/Dub music by, delivering an edgy arrangement of future bass-lines, subtly beats and outer space chained melodies.
Other highlights include, the warm and optimist puzzle of 'Boira' (composed alongside Upercent), the 3.5 minute synth worshiping 'Mareny', the organic and bizarrely nostalgic sounding 'Ceniza' plus AFFKT and Piek's graceful flirtation with deconstructed House music entitled 'Esclafit' – if you're looking for some deep, wild and engaging loop-based dance sounds, this song will definitely satisfy.
Now with one foot on the dance-floor, it's the perfect time to highlight the album's most banging tracks, 'San Diego' and 'Oxi'. These two rockin' and vivid compositions shift seamlessly from moody moments to explosions of electronic ecstasy, boasting prominent synth melodies and propulsive Techno-House beats. PLUS, let's not forget 'Flashcrash', what could easily be a major tribute to the world-renowned dance duo The Chemical Brothers.
'Flashcrash' boasts the skilled vocal talents of Sutja Gutierrez (a member of the band The Fruhstucks) who also appears on 'The Show' (the album's first single) and 'Someone in the Sky' (the album's second single). With his inclusion, Pop sensations have definitely taken a back seat in favour of uncompromising dance floor functionality. Sometimes funky and fresh, sometimes emotional and breath-taking.

AFFKT's 1st LP was entitled 'Punto 0′ (Sincopat, 2012)
AFFKT is Sincopat's label owner, also Pobla Studio Chief Engineer
Not just Sutja Gutierrez and Piek collaborated in the LP, there are highly respected people like Upercent or his friend Ibrah (together they started some time ago a drum'n'bass project called Malsum)
'Son of a Thousand Sounds' album artwork is designed by the Yokohama based graphic artist Junya Matsuyama who expresses to perfection his wide array of colours… palette of sounds. https://www.facebook.com/dj.choko
AFFKT is part of Truffle Music (Truffle specializes in creating original music and sound design for film and advertising)

Thanks to his parents: Eric Satie, Supertramp and Alan Parsons.
When teenager: Boards Of Canada, The Prodigy, The Chemical Brothers, NOFX, Lagwagon , Sunny Day Real States, Jimmy Eat World…Warp and Ninja Tunes labels as well.
In most recent years: Cadenza, Sasha, Ivan Smagghe, Caribou, Unkle (with DJ Shadow), Lemon Jelly, Röyksopp…


Y al fin, cuatro años después, su esperadísimo segundo LP. Nos quedamos desde ya con el título 'Son of a Thousand Sounds'.
En este nuevo álbum el artista valenciano se reencuentra consigo mismo para formularnos un sensato, a la vez que entretenido  viaje, compuesto por doce temas donde se adivinan trazos muy diversos. Desde techno, house, texturas atmosféricas a beats despejados o punzantes… También contiene sus pinceladas de indies (rock, pop, psicodelia) gracias sobre todo a la colaboración vocal de Sutja Gutierrez (de la formación The Fruhstucks).  En definitiva electrónica de puertas abiertas sedienta de aventuras y muy predispuesta a generar su propio micro-universo musical. Marc los tiene bien puestos.
Un desafío con mayúsculas, y tal como se adivina en el título del disco, toda una lección para los amantes de la música que no se encierran en épocas o géneros. Como verás unas líneas más abajo, el bagaje musical de AFFKT es asombroso. Desde pequeño su inclinación, su interés por la evolución y las distintas etapas de la música ha tenido la luz en verde. No solo se ha empapado de sonidos de club, sino también rock, pop, new wave, todo tipo de electrónica e incluso música clásica.  De adolescente tuvo la enorme fortuna de convivir con unos padres poseedores de una fantástica y extensa colección de vinilos no apta para talibanes: Eric Satie, Supertramp, Alan Parsons, Boards of Canada, Lagwagon, etc.
Marc Martinez Nadal –su verdadero nombre- ha logrado compactar una historia muy ingeniosa a partir de una colección de estados de ánimo 'aparentemente' dispares.
En el rincón más atmosférico encontraremos piezas como 'Ikigai' o 'Dreamback'. Uno capta rápidamente la facilidad con la que se desenvuelve entre este tipo de texturas no orientadas precisamente a la pista de baile.  AFFKT demuestra una avezada pasión por asociar sonoridades techno con dub a la vez que los atavía de futuristas líneas de bajo, ritmos sutiles y melodías espaciales encadenadas.  Uno de los casos más evidentes es 'Between Us'. Gozaremos algo más tarde de una maravillosa oportunidad para sumergirnos en otro tipo de gancho, el de 'Boira'.  Un cálido y optimista puzle compuesto con conciencia junto al también valenciano Upercent, a base de sugerentes inyecciones de Balearic.
No menos absorbente nos debería resultar 'Mareny'. Un tributo de menos de cuatro minutos de recorrido a la familia de los sintetizadores desde la electrónica más clásica a la más contemporánea. Momento para 'Ceniza', en esta ocasión dan la cara los detalles más orgánicos, a la vez que nos ajustamos el cinturón de lo bizarro y abatido.  Luego está 'Esclafit' donde AFFKT se alía con Piek para flirtear y deconstruir eso que todos entendemos por house. Si estabas al acecho de un rato de baile reflexivo, con el tempo nada exagerado,  aun así juguetón, esta canción te resultará de lo más excitante. Sus loops enganchan y no hay mapa con plan de escape.
Aprovechando que ya pusimos un primer pie en la pista de baile, este el momento oportuno para dejarnos golpear por temas como 'San Diego' y 'Oxi'. Dos mecedoras robustas repletas de síntesis, arpegios y techno-house a propulsión. Un par de montañas rusas donde se torean los cambios de humor, igual te pilla con los ojos cerrados y cogiendo aliento cuando de repente te explota de nuevo el delirio bailongo. Ángeles y diablos que también se dan la mano en 'Flashcrash', corte que perfectamente serviría para honrar a un dúo imprescindible, el británico The Chemical Brothers. Ese que se ha marcado momentazos en la historia de la música electrónica de baile como 'Chemical Beats', 'Out of Control' o 'Hey Boy, Hey Girl'. Entusiasmo y chicha voladora.
'Flashcrash' es una de esas producciones que contiene la voz de Sutja Gutierrez. Habilidoso cantante que también aparece en temas como 'The Show' (primer single extraído del LP) y 'Someone in the Sky' (coincidencia, o no, el segundo que vio la luz). Gracias a su inclusión las sensaciones pop se reparten a partes iguales con las ganas de activarse, de bailar… Lo que toda la vida ha venido a ser un 'zapateo' a lo Travolta en medio de la pista. Un Sutja a veces funky y fresco, otras emocional y afilado. Sin complejos, como los que tampoco ha tenido AFFKT a la hora de ofrecernos en bandeja este regalazo llamado 'Son of a 1000 Sounds'.

El 1er LP de AFFKT fue 'Punto 0′ (Sincopat, 2012)
AFFKT es el propietario de Sincopat, también es el ingeniero jefe de Pobla Studio
No solo Sutja Gutierrez y Piek han participado en este LP, también encontramos la aportación de Upercent o de su amigo Ibrah (juntos comenzaron hace algún tiempo un proyecto de drum'n'bass llamado Malsum)
El trabajo artístico y gráfico de 'Son of a Thousand Sounds' es obra del diseñador de Yokohama, Junya Matsuyama. El japonés expresa a la perfección la enorme paleta de colores, de sonidos que esconde el disco.
AFFKT forma parte de Truffle Music (productora  especializada en la creación de música original para cine y publicidad, también el diseño de sonido)

Gracias a sus padres: Eric Satie, Supertramp o Alan Parsons.
Cuando adolescente: Boards Of Canada, The Prodigy, The Chemical Brothers, NOFX, Lagwagon , Sunny Day Real States, Jimmy Eat World…sellos como Warp y Ninja Tunes se unen al clan de gustos.
Hace menos tiempo: Cadenza, Sasha, Ivan Smagghe, Caribou, Unkle (con DJ Shadow), Lemon Jelly, Röyksopp…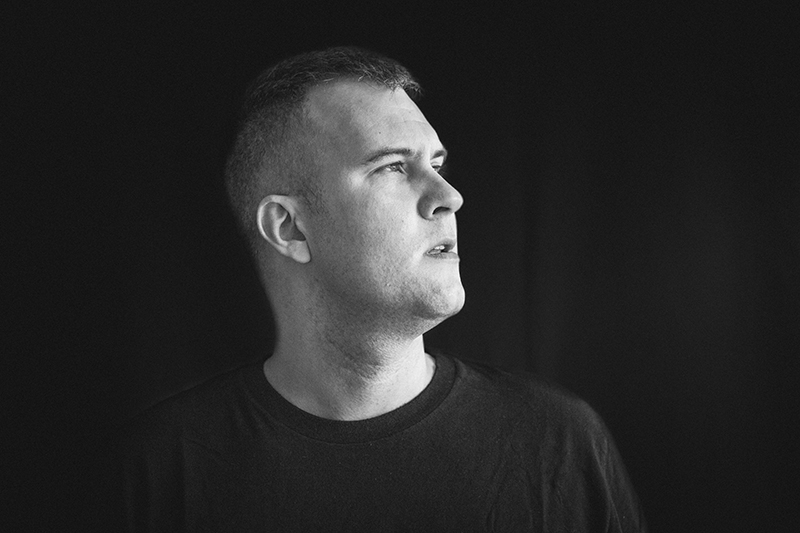 Hailing from the Spanish mainland is a sound that's resonating globally thanks to a select choice of producers that have been able to create their own path using their own mediums and resources. A notable character from that sub-culture of game changers is Marc Martinez Nadal, aka AFFKT, who has been a driving force behind a colorful & empowering sound that is refined by his drive for perfection.
Having worked on coining the sound of this alias since 2008, it has been a plethora of sound, place, person & culture that has provided a platform for AFFKT to experiment with his output. Serving huge electronic crossover masterpieces that derive into the many sub-genre's of house music via key imprints such as Suara, and his very own Sincopat label, and expressing versatility digging deep into his influences of sounds by delivering heart-stopping, engaging techno on the likes of Kling Klong & Noir Music, AFFKT is committed to a life of synthesis and this is what sets himself apart from a comparatively shallow glance at dance music.
Once described as a "Son Of A Thousand Sounds", AFFKT is in constant evolution in his career where he has surpassed expectation and enjoyed praise from his peers. Cutting through the ranks, his path has retained essences of so many that have influenced him; but now sits shoulder to shoulder in skill & presence.

Existe un reducido número de productores nacionales que, abriéndose camino con sus propios medios, han logrado ser musicalmente globales. Y lo han hecho haciendo todo el trabajo por ellos mismos, tarea nada sencilla: crear un sello y un sonido propio a la par que reconocible. Una figura notable de esta rara avis de individuos habituados a cambiar las reglas y ejercer de hombre orquesta es Marc Martínez Nadal aka AFFKT, quien lleva varios años encumbrando su potente sonido colorista. Siempre ofreciéndonos un resultado refinado al máximo detalle, al que sólo se accede en la constante búsqueda de la perfección sonora.
Desde 2008 lleva cultivando el sonido de AFFKT, descubriendo nuevos lugares, conociendo personas y acercándose a otras culturas por todo el globo terrestre. Una experiencia que le ha otorgado una amplia visión para experimentar con nuevos e inesperados resultados. Ofreciéndonos enormes composiciones 'crossover' que profundizan en los sub géneros de la música House. En sus producciones para sellos como Suara, o su propio sello Sincopat, expresa su versatilidad a la hora de indagar en lo más hondo de sus influencias sonoras para obtener como resultado un adorable híbrido de Techno. Sonidos que son muy apreciados por sellos como Kling Klong o Noir Music, y es que AFFKT se ha comprometido con una vida de síntesis musical y eso es lo que le mantiene diferente a la mayoría de productores de hoy en día.
Una vez presentado como 'hijo de los mil sonidos' AFFKT continua en plena evolución, llegando a nuevas cotas y superando constantemente las expectativas. También disfrutando del elogio de buena parte de la escena a los que sorprende con cada nuevo release. Su viaje sonoro prosigue, siempre en varias direcciones, pero conservando la esencia de tantos que le han influido. No es raro que ahora sienta la responsabilidad sobre sus hombros, la de todos a los que está sorprendiendo con sus habilidades en el estudio y presencia en cabina.



affkt.com
facebook.com/AFFKT
soundcloud.com/affkt 
sincopat.com
facebook.com/sincopatmusic
soundcloud.com/sincopat 


Management:
fernando@miraclemgmt.com
MIRACLEMGMT
www.miraclemgmt.com/index.php/affkt-es/

Booking Contact:
Worldwide paul@wearee.nl
Spain mark@monofunk.es
Germany/Austria/Switzerland booking@myfavouritefreaks.com
Sincopat Contact: info@sincopat.com