KOLOMBO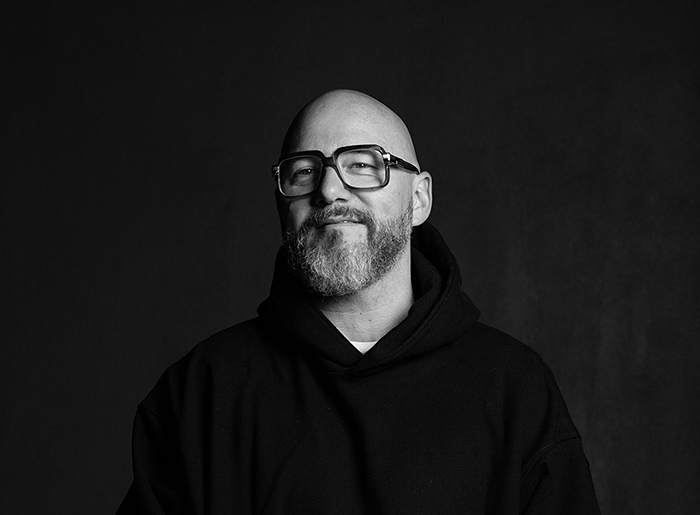 Discover all upcoming dates here / Descubre todas sus próximas fechas aquí
http://kolombo.be/
PRESS CONTACT | CONTACTO DE PRENSA
Bruno Garca: bruno@freelastica.com 

MOST RECENT RELEASES  / ÚLTIMOS LANZAMIENTOS







ENG
Having mastered the art of modern production, Belgium's Olivier Grégoire has become one of the world's most renowned dance music artists, with a bevy of high-profile releases under his various pseudonyms. You may know him as Kolombo, the house player with a discography that charts esteemed imprints like Kompakt, Turbo, Diynamic, Noir Music, Suara, Snatch!, Sweat and most recently Dirtybird, with the summer 2018 single "It's Gettin' Hot." Though he's also made waves as the LouLou Players with his partner Jérôme Denis. Together they've toured the world, and launched the LouLou Records imprint, a house label with several releases from Kolombo and the Players.
With shows at Belgium's Tomorrowland, all across America, in Russia, Australia, and in the hip party capital of Berlin, the past few years have seen Kolombo's star continue to rise as a DJ almost everywhere. But especially in South America, where he regularly plays major festivals and clubs. Grégoire's relationship with the famed Brazilian open-air venue Warung has quickly grown, and 2019 will see the release of something very special on the Warung Recordings label, along with another outing on Dirtybird.
Last but certainly not least, Grégoire is also part of the highly touted Mugwump outfit, a leftfield house duo launched with Belgian dance music pioneer Geoffroy Mugwump in 2008. Together, their recordings have landed on electronic music's most discerning labels, including DJ Hell's Gigolo, as well as Kompakt, R&S, Cocoon, !K7, Throne Of Blood, Misericord, International Feel, Permanent Vacation and Endless Flight.
It's apparent that Kolombo's work ethic, consistency, and spirit of open-minded creativity have been the key ingredients for his success so far, and they all but guarantee his future will burn brightly for many years to come.
ES
Tras acumular varios años de experiencia, y dominar el arte de la producción musical moderna, el belga Olivier Grégoire se ha convertido en uno de los artistas más reconocidos y respetados de la escena de baile. Lo ha hecho con infinidad de lanzamientos muy destacados y bien bajo cualquiera de sus múltiples seudónimos, como con su proyecto más personal: Kolombo. Algunas de las discográficas donde este decano ha publicado son Kompakt, Turbo, Diynamic, Noir Music, Suara, Snatch!, Sweat y ya más recientemente Dirtybird, donde este pasado verano de 2018 lanzó "It's Gettin' Hot".
Como si de un surfero se tratase, también se ha atrevido a coger olas como la de montar LouLou Players junto a su compinche Jérôme Denis. Juntos dieron la vuelta al mundo actuando, y como una cosa lleva a otra, de esa aventura surgió sello propio tirado adelante por ellos mismos: LouLou Records. Una santa casa ideal para sonoridades house con muchos lanzamientos como Kolombo and LouLou Players (que también de artistas como Mason u Oliver Klein).
Las actuaciones por aquí y por allá se han ido multiplicando a lo largo y ancho de una carrera muy labrada. Así lo hemos podido ver tocar en el famosísimo Tomorrowland de Bélgica, por todo el continente americano, Rusia, Australia… y por supuesto en esa capital de la música electrónica donde no se para de mover la cadera que es Berlín. Como DJ, Kolombo no ha parado de crecer y conocer mundo. Curiosamente debemos apuntar que es en Sudamérica donde él actúa más asiduamente en grandes festivales y clubes. La estrecha relación de Grégoire con la famosa marca brasileña Warung –muy conocida por sus eventos al aire libre- creció como la espuma. De hecho este próximo 2019 publicará algo muy especial en el sello de la misma (Warung Recordings). Ah, también repetirá en nada menos que Dirtybird.
Por último, pero no menos importante. Grégoire forma parte también de Mugwump, dueto de house paisajístico creado en 2008 por el pionero del sonido dance belga Geoffroy Mugwump. Juntos, han paseado sus producciones por algunos de los sellos más exigentes de la música electrónica de los últimos tiempos. Desde la bulliciosa mansión de DJ Hell Gigolo, pasando por Kompakt, R&S, Cocoon, !K7, Throne Of Blood, Misericord, International Feel, Permanent Vacation y Endless Flight. Ahí es nada.
Ahora sí que una nota final. Es evidente que la ética de trabajo de Kolombo, su consistencia, su apertura de mente y su espíritu innovador y creativo han sido ingredientes clave para todo el éxito cosechado hasta la fecha. Son modales inteligentes de entender un escenario nunca sencillo al mismo tiempo que garantizan un futuro igual de sólido y brillante.
IN THE MIX

soundcloud.com/kolombo
facebook.com/kolomboofficialfanpage
instagram.com/kolomboloulou
beatport.com/artist/kolombo/18647
twitter.com/kolomboloulou
https://www.residentadvisor.net/dj/kolombo/biography
http://www.kolombo.be/

Press Contact: bruno@freelastica.com
Booking:
World / booking@loulourecords.com – dalila@lilabookings.com
South America / gabrielalorensatto@gmail.com -  fbortolossi@gmail.com