Infamous
FERNANDO LAGRECA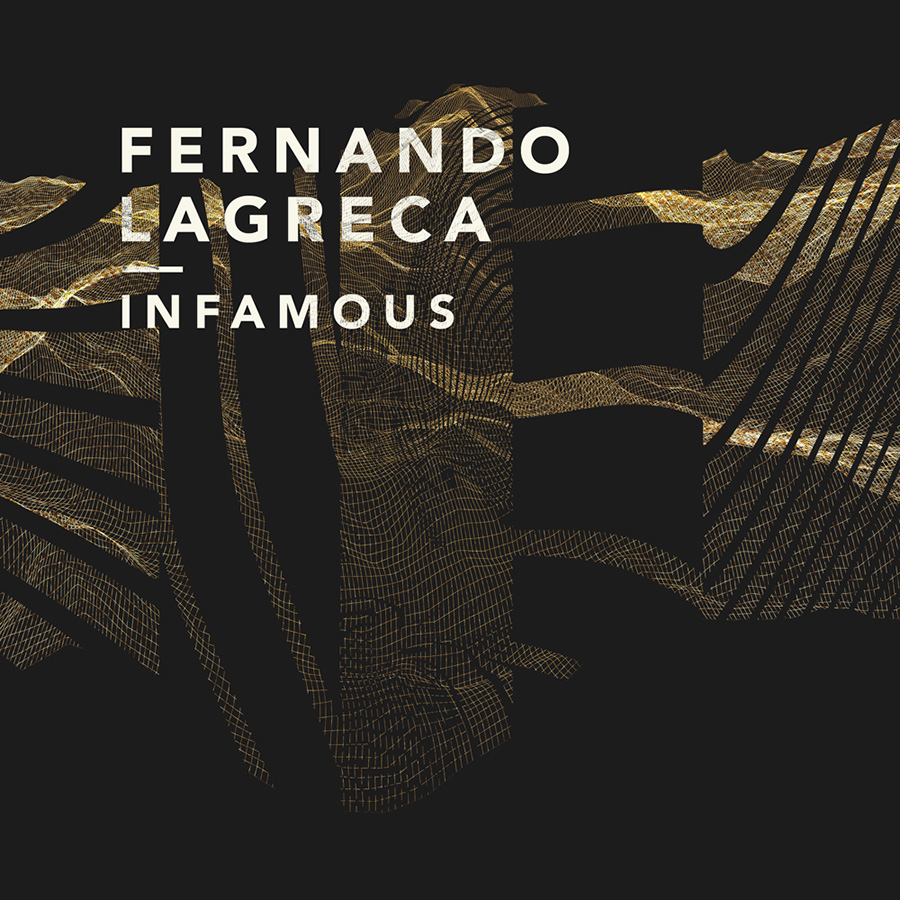 Fernando Lagreca (Uruguay, Italia, Spain)
New LP / Nuevo LP "Infamous" (Beautiful Accident, 2020)
Spotify  |   Beatport  | Bandcamp (12″ Vinyl)

EN
Fernando Lagreca's music transports the listener into a sophisticated dimension and vibrant atmospheres where he mangles different approaches and textures disrupting traditional forms of electronic music. On his third and finest full-length Infamous out this early spring via Beautiful Accident he combines his passion for analog synthesis with eerie operatic samples and hypnotic melodic lines.
Following on from his 2014's album Control (Irregular) which highlighted mellow ambiances, slo mo disco and downtempo / synthpop structures, Infamous branches into unfamiliar sonic territories such as Urban Soul, Drum & Bass and Techno with a razor-sharp method of musical composition. Infamous kicks off with the dazzling and delicate "Creation" setting the tone for what is still to come…
Subsequently Infamous takes off into an experimental vortex of emotive dynamics traveling through time and space bursting into a melting pot of different sonic textures orchestrated with personality and taste.  Often deviating from normality and challenging standard conventions Infamous mirrors Lagreca's recent musical discoveries taking us to an almost extra-terrestrial aural voyage. Not surprisingly, Lagreca's latest work still gathers some trademark sounds from earlier releases but with an additional collective spirit featuring collaborations with Chantelle R, Kamal Imani, and B.Dopran. "Dark Net" is a gloomy and exquisite spaceship that mimics a rave on the fluffy soil of the moon packed with old school house influenced stabs while "Dissociation" flows like water through a waterfall blending 80s synthesizer elements with uplifting lyrical prose.
With live performances on festivals such as Sónar, ADE, Bime and Pit Lane, 2020 looks promising for Fernando Lagreca, a long-time music aficionado who splits his time between music production and managing a cast of talented artists through his own agency Miracle Management. As well as teaching master classes (SAE Institute, EUMES) and running his own music label (Beautiful Accident). He's a jack-of-all-trades!
ES
La música de Fernando Lagreca es capaz de trasladar al que la escucha a territorios vibrantes y sofisticados. Y esto, maniobrando sin complejos con distintos enfoques entre los que no se quedan atrás texturas y formas reconocibles de la música electrónica de siempre. En su 3er y nuevo LP "Infamous" -que será publicado por Beautiful Accident- defenderá con uñas y dientes su pasión 'incontrolable' por operar con síntesis analógica así como hilvanar BPMs con hilos muy melódicos. Pero es que ahí no queda la cosa, Lagreca regresa más ecléctico y con más músculo que nunca, ¡incluso por momentos con una reactivación de su sonido muy urbana!
Recordar que su anterior álbum data de 2014: "Control" en Irregular. En él vistió cada surco de ambientes y estructuras que divagaban entre el synthpop, el downtempo y el slo mo disco. Fernando Lagreca ahora da un paso más allá. En Infamous encontraremos su versión más callejera: Urban Soul ("Dissociation", "Broken"), hip-hop ("Jail of Dreams"), broken beats ("Infamous") e incluso Drum'n'bass ("Rogue Planet"). Sin olvidarnos de su particular techno espacial ("Lone Condition", "Again") o de garras afiladas ("Galactic", "Dark Net").
El pistoletazo de salida de un sorprendente Lagreca es para el tema titulado "Creation". Los mantos sintéticos lo invaden todo. Luego se esfuman como si nada. Buen ejemplo de lo que está por caer sobre nosotros. Es cuando entra en acción y se desencadena un vórtice constante de dinamismo y emociones. Un crisol de diferentes temáticas sonoras orquestadas con la personalidad y el gusto de alguien que no empezó ayer en esto. Desafiante, Lagreca se desvía de lo convencional. "Infamous" nos descubre entonces un trasiego de géneros donde descubre su perfil más 'callejero'. Soul y modernidad en la canción "Dissociation", donde además alista a la joven vocalista Chantelle R. Espíritu urbanita, abierto y colaborativo al que se sumarán después las también voces de Kamal Imani y B. Dopran. Lagreca ha sido piloto en muchas ocasiones de verdaderos viajes espaciales. Es lo que se descubrirá en excursiones sónicas como "Dark Net" y por supuesto "Lone Condition". Delirio en la pista de baile tras aterrizar desde la naturaleza sintetizada de los 80s y el tech-disco de la vieja escuela. Son como una cascada, lenguaje instrumental de lo más edificante.
Fernando Lagreca es un apasionado de tocar en directo. Él, y por supuesto su nutrida familia de teclados y cacharros. A la orden del día, como su actual sonido. Ha actuado en festivales como Sónar, ADE, Bime y Pit Lane, por nombrar solo algunos. Pinta ser un 2020 de lo más prometedor para Lagreca. Un loco de la música que apuesta por seguir evolucionando. Creciendo. No en vano debate su trabajo como productor con la de director general de Miracle Mgmt, agencia de artistas donde encontramos lo más granado de la escena techno actual. Así como imparte masterclasses en sitios como el SAE Institute, EUMES… y lleva su propia discográfica (Beautiful Accident) ¡un verdadero todoterreno!


(Photo credit by Natàlia Martín / Crédito de las fotos: Natàlia Martín)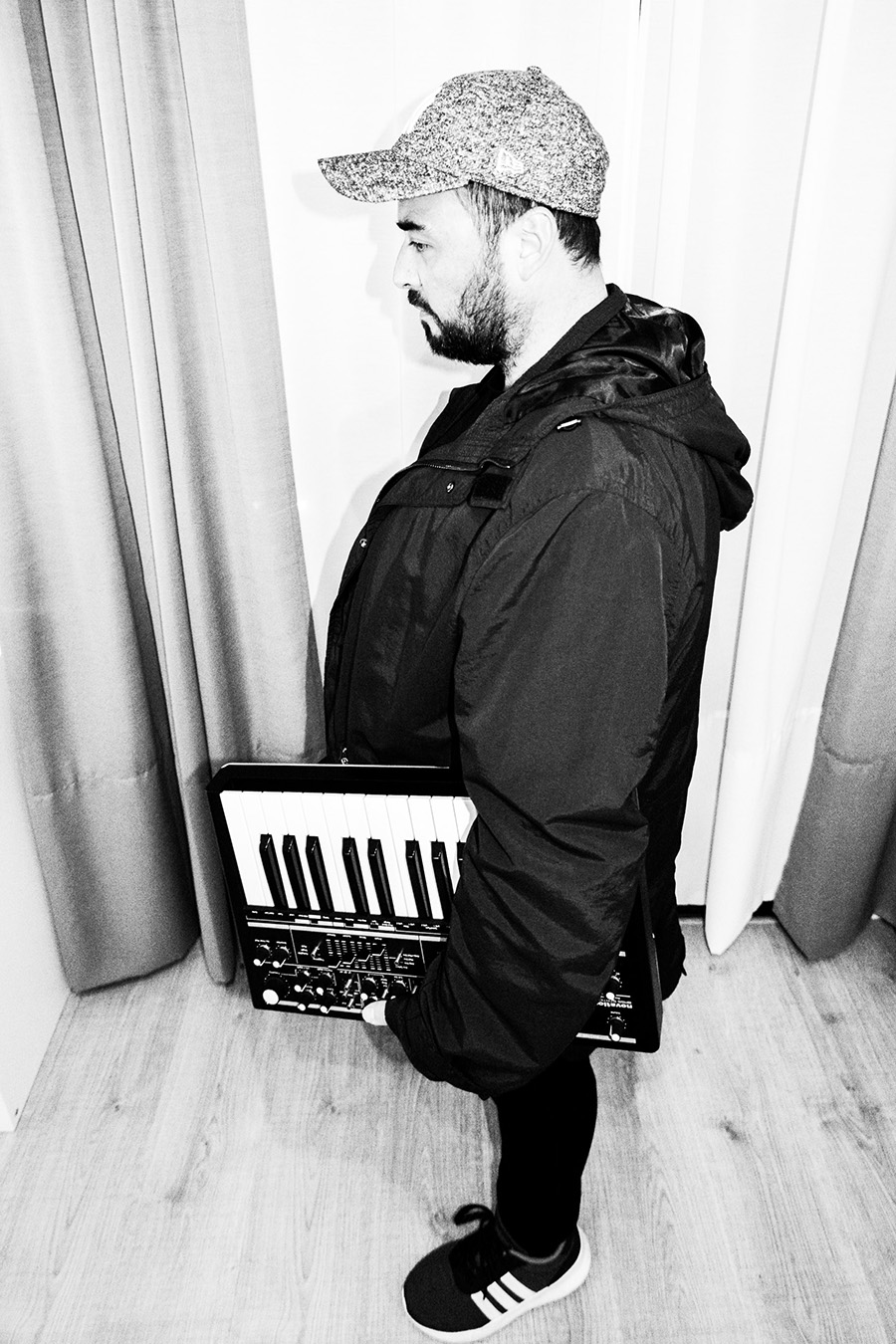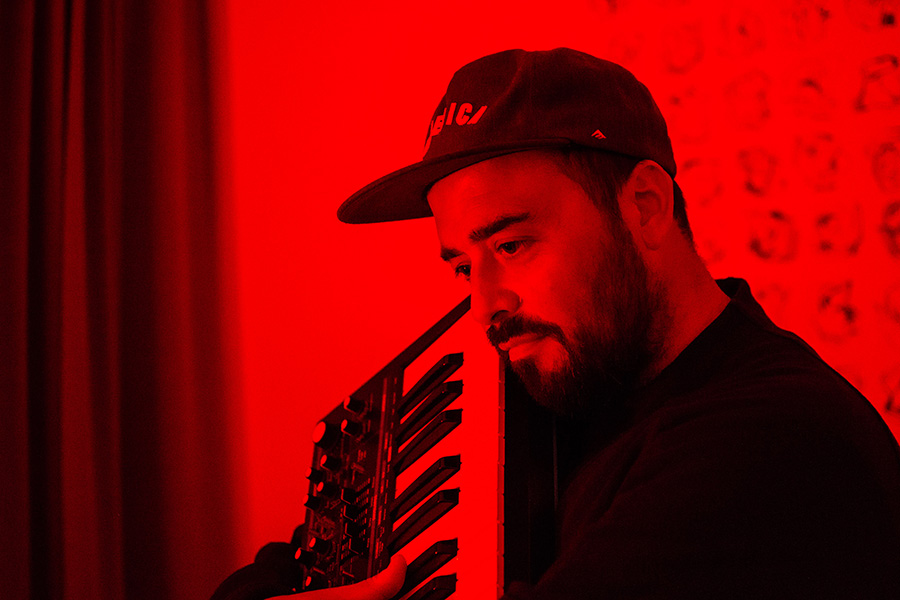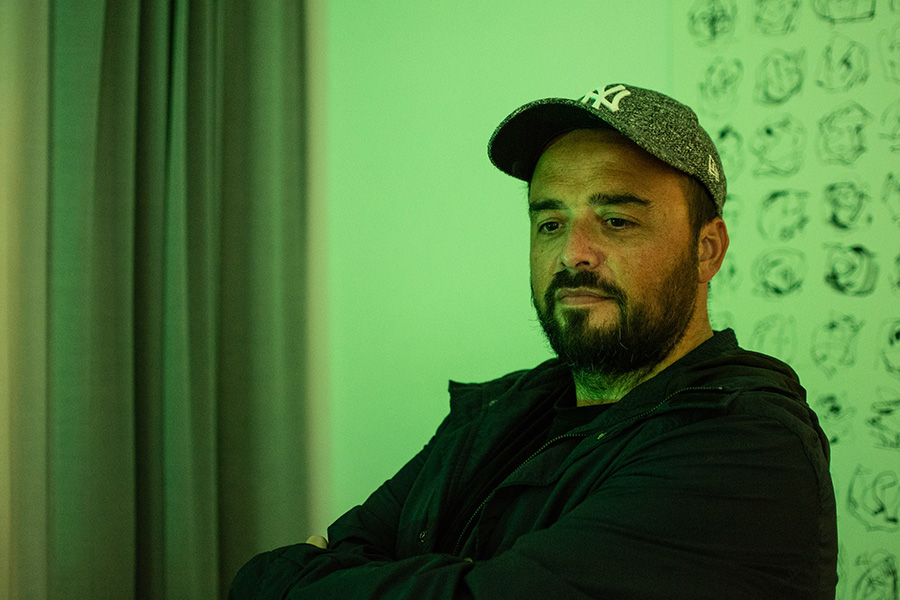 BOOKING
MIRACLEMGMT