dubspeeka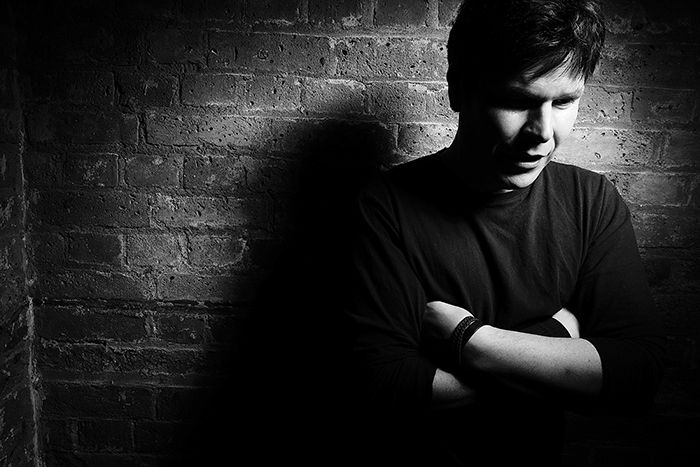 dubspeeka – Drone
[Senso Sounds 015]
Release date / Fecha de lanzamiento: APRIL / ABRIL
Tracklist:
01. DroneDs7
02. NorthTarget
03. Search 1.336
04. ReturnBS1
PR Contact: bruno@freelastica.com 
Booking Contact: suratt@kontrast-artists.net

The highly prolific dubspeeka returns to Senso Sounds after 2014's killer 'Fargo EP', bringing another four slices of sleek, polished techno to the table.
Darren Beale, the Bristolian behind the moniker, has a fair few years in the industry under his belt, having roots back into the 90s rave and drum and bass scenes via his Kosheen project. His clear mastery of the studio is apparent here – all four tracks are lessons in tension and restraint. 'DroneDs7′ maintains a constant level of unease and excitement, before various sub-troubling bass pulses and bleeps elevate it to peak time banger territory.
'NorthTarget' treads a similar path – a stripped down rhythm track where each percussive element is balanced perfectly against the other to create a hypnotic trip. 'Search 1.336′ sees a tough, grinding groove softened with a melancholic melody, while 'ReturnBS1′ delivers a metallic, percussive workout, which draws inspiration from both techno purism and house's floor focused grooves.

El prolífico artista británico dubspeeka  regresa a Senso  Sounds. Lo hace tras aquel sonado EP de título "Fargo" (2014), esta vez lo que nos pone sobre la mesa son 4 rebanadas bien horneadas de techno impecable.
Darren Beale, es el señor de Bristol que se 'esconde' tras el seudónimo de dubspeeka, alguien a quien los más veteranos deberíamos tener muy controlado ya que en  la década de los 90 destacó de manera gracias a su proyecto de electrónica, drum'n'bass y trip hop Kosheen.
Como ya adelantamos, si hay un género que esta vez capitanee este "Drone", ese es el techno. Transparente, profundo y con su punto justo de tensión. En esto último tiene mucho que contar "DroneDs7" por su particular manera de enchufarnos sub-graves (pulsantes en todo momento) y por el desfile de bleeps impacientes.
Similar camino nos presenta "NorthTarget", en este caso prestamos atención a como la base rítmica desnuda cada elemento de percusión manteniendo un equilibrio muy hipnótico. 'Search 1.336′ por su parte se revoluciona un poco más en cuanto a BPMs, firmes latidos rítmicos un tanto orgánicos y bajos palpitantes. Finalmente  'ReturnBS1′, igualmente percusivo pero de estructura metálica. Pureza techno y un groove del que cuesta trabajo desconectar.