Sunday Afternoon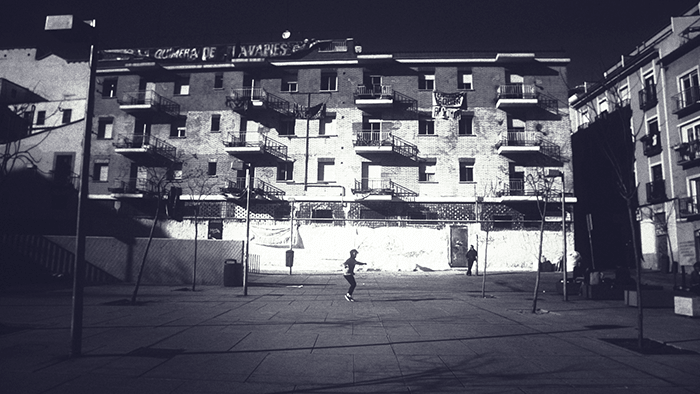 JOHN VERMONT & BSN POSSE
"SUNDAY AFTERNOON"
IRREGULARS002
April, 2016 
(JOHN VERMONT)
PR: bruno@freelastica.com
Management: jaume@miraclemgmt.com
+ miraclemgmt.com/index.php/john-vermont/
Support on: Beatport  /  iTunes  /   Amazon

John Vermont drops his second single "Sunday Afternoon" jamming with the hotly tipped infamous UK funky, footwork and future garage duo BSN Posse.
"Sunday Afternoon" is an exciting romance where the talented soul vocalist and songwriter joins forces with the no less gifted couple of beat-makers (keep in mind their highly acclaimed LP "Forever" released via Slime Recordings on 2015). The stars align perfectly on this track resulting of a solid sound recipe, a quirky joy with some of John's most heart-on sleeve lyrics.
You can't deny the subtle hip-hop / trap influenced liquid beats of "Sunday Afternoon" underneath John's hypnotising voice. A flotation experience that moves from the R&B territory gazing some recent classics like Deptford Goth or Chet Faker, and not so classics, Al Green or Curtis Mayfield to name a couple, into what seems to be a blissful mutation of jazz, electronic rhythms and addictive urban grooves.
This track is melodic, lyrical, and accessible. Beautiful and highly infectious, this one will be on repeat!

John Vermont -vocalista y compositor malagueño ​afincado en Sheffield (Reino Unido) al que deberíamos conocer ya por su anterior single "Evanescent"- se alía nada menos que con el dúo BSN Posse, autores del aclamado LP "Forever" (Slime Recordings, 2015), y artífices de lo que ellos denominan Iberian Juke. Sonido Chicago asociado con Footwork y otras diversas ramas de los beats urbanos.
En "Sunday Afternoon" uno se siente cómodo gracias a la textura vocal sofisticada, pop y soul de John Vermont (Chet Faker, James Blake) junto al contoneo de cajas analógicas y detalles refinados de jazz.
Este single supone también la ​re-activación del sello barcelonés Irregular (Lasers, Fernando Lagreca, Boreals, Brunetto, The Suicide of Western Cutlure, The City's Last Noise, Older…)
"Sunday Afternoon" ya está disponible en todas las plataformas digitales (Beatport, iTunes,Amazon). Además, la salida de este nuevo lanzamiento viene acompañada de un estupendo vídeo-clip dirigido por David Salaices.


BIOG
Singer, music composer and DJ from Andalusia (South Spain) who was raised under the artistic influence of highly respected names like Marvin Gaye, Curtis Mayfield, Aaron Neville or Isaac Hayes. Legendary musicians that somehow we could find reflected in his vocal range and emotions. John Vermont is halfway between smooth soul, gospel and contemporary pop, and all that passed through the filter of electronics (house, deep, garage, etc).
"Evanescent" was the title chosen for his delicious debut track on Seven Villas imprint. A quickly perceivable song where he had an innate quality to blend fresh analogical textures with the finest US modern-house. Contemporary soulful music that at times reveals and dares with the coolest bass lines while still remaining melodic. The easiness with which John Vermont gives us goose bumps is reminiscent of singers such as Justin Vernon (Bon Iver), Antony Hegarty (Antony and the Johnsons) and  why not, James Blake. Vermont's vocals move elegantly from reassuring to heartbreaking.
Even though John Vermont is an entirely new project, this versatile artist has been immersed over recent years in the music scene in proposals such as Driving Blind (a duo consisting of him and Watch TV) or Cue & Caution, also a duet, this time DJing alongside Caution (now in hip hop bands like Chojin, La Excepción, etc.)
Right now John is living in the UK (Sheffiled) where he is in the need to find, explore and express himself with this new solo adventure. Feeling creative, free and last but not less important, synthesizing all the great music skills acquired over the past five years… Finally, the results are here.
LINKS
JOHN VERMONT
facebook.com/JohnVermontOfficial
miraclemgmt.com/index.php/john-vermont

BSN POSSE
facebook.com/bsnposse
soundcloud.com/bsnposse


MUSIC VIDEO @ RED BULL MUSIC
UK  http://goo.gl/WDVqmq
ES   http://goo.gl/1M9SQA
Latinoamérica   http://goo.gl/uNh7p8
FRA  http://goo.gl/GBnXYx