EASY KID

EASY KID
Lenai  LP

[Depaart]
(LP) Release date / Fecha de lanzamiento: JUNE-6th / 6 de JUNIO

ENG
In brief:
EASY KID (Madrid based artistic duo formed by Guillermo Marraco & Pablo Sainz) is pumping out hardware-centric house, full of plush synths, buoyant garage bass-lines and some pop-flavoured emotional vocals. UK-inspired deep house tools gilded with luxurious melodies.
'Lenai' is the 1st track from their (eponymous) debut album due out this June on Depaart. This LP is consisting of 11 original tracks produced and mixed by the atypical duo in their studio in Madrid.
Biog:
The project is established in Madrid in 2011. Easy Kid is the evolution of a rock band that gathers at Pablo´s garage at the beginning of 2009. After the summer of 2011 they make a turn to electro-rock that within a couple of months turned out to be purely electronic music resulting in a brand new project.
Guillermo starts to play guitar and to study music at the age of 13. He moves to London in 2007 and starts deejaying. Back in Madrid in 2010, he starts to organize his first parties in the centre of the city where he plays all-night-long sets. In 2011 is invited to play in Ibiza for the first time and starts to produce his own tracks.
Pablo attended to the prestigious integrated music conservatory "Padre Antonio Soler" in San Lorenzo de El Escorial for 10 years. With a deep classic-music formation, Pablo has always been amazed by the challenge of sound design and mixing, and carries on with his studies.
After a first year locked up in their home studio they decide to start their own night in town. Teamed up with Fran Zaragoza and Federico Sainz de Robles Blackout Club Madrid is born in October 2012. In 2014 they create Sundaze Club as the only rooftop party in town with great success.
In late 2014 they team up with Depaart records from Madrid and start throwing successful label nights and ranking at Beatport's charts.
With over a 100 gigs since they first gathered, this active Dj's have been seen in Sankeys Ibiza, Fabrik Madrid, Privilege, Brain Klub or Pirandello amongst many others.
ES
Biografía:
(Fundado por Guillermo Marraco (1989) y Pablo Sainz (1993), ambos de Madrid, a finales de 2011)
Lenai es el primer álbum de Easy Kid. Forjado en su estudio de Madrid desde 2014, es sin duda un trabajo sin precedentes para este peculiar dúo y para la etiqueta Depaart. Compuesto por 11 pistas en las que encontramos gran variedad de tempos, de sonidos y de ambientes, confecciona un viaje meticulosamente diseñado para transportarnos a un terreno que ni los propios Easy Kid conocían. Es el resultado del trabajo de dos personalidades diametralmente opuestas, salpicado por notorias influencias del rock, house y techno, empaquetadas con un sonido muy personal y nunca antes expresado por sus creadores.
El álbum ha sido completamente escrito, grabado y mezclado por Easy Kid, poniendo a prueba todas sus habilidades y experiencia acumulada durante sus 4 años de vida como formación, y pretende marcar la diferencia existente entre los productores de EP-DJ-fórmula y los auténticos artistas capaces de abarcar proyectos más eclécticos, más amplios de espectro y más personales.
Lenai es un grito de autodeterminación y DIY que estos chicos han manifestado desde su formación. Creadores de Blackout y Sundaze, Easy Kid no son artistas de pedir favores. Crearon sus propias fiestas en 2012 para disponer de una plataforma de promoción propia y se embarcaron en Depaart en 2014 por el mismo motivo. El disco está totalmente hecho por ellos y no han recurrido a ningún tipo de ayuda externa. Manifiesta una clara intención de diferenciación y nos presenta la identidad de Easy Kid en estado puro, con su característico y personal sonido, fruto de años de trabajo y miles de horas de estudio en conjunto.
Pablo Sainz de Robles estudia musicología en el conservatorio de Atocha. Alumno de centro integrado desde los 6 años, es poliinstrumentista, compositor y productor, aporta técnicas y giros inesperados al alcance de muy pocos artistas. Pablo escribe en partituras las canciones antes de pasar al ordenador y tiene solo 22 años.
Guillermo Marraco por el contrario es mucho más visceral. Músico desde la infancia y DJ desde 2007, lo de la música le viene de familia ya que sus padres giraron innumerables discos en el apabullante Madrid de los ochenta. Amante incondicional de la música electrónica y del 4×4, Guillermo diseña texturas y mezclas más contemporáneas y adaptadas al sonido más actual, y pone la nota de experiencia en sus actuaciones en directo.
Ambos tocan, cantan, producen y mezclan de forma independiente o conjunta y es en ese punto de inflexión entre la técnica refinada de una estricta enseñanza musical y el flow, la naturalidad y la emotividad inherentes a una expresión sentimental donde convergen estos dos artistas, cuyo resultado sería irreplicable sin uno de los dos.
PRESS ASSETS / MATERIAL DE PRENSA
ARTWORK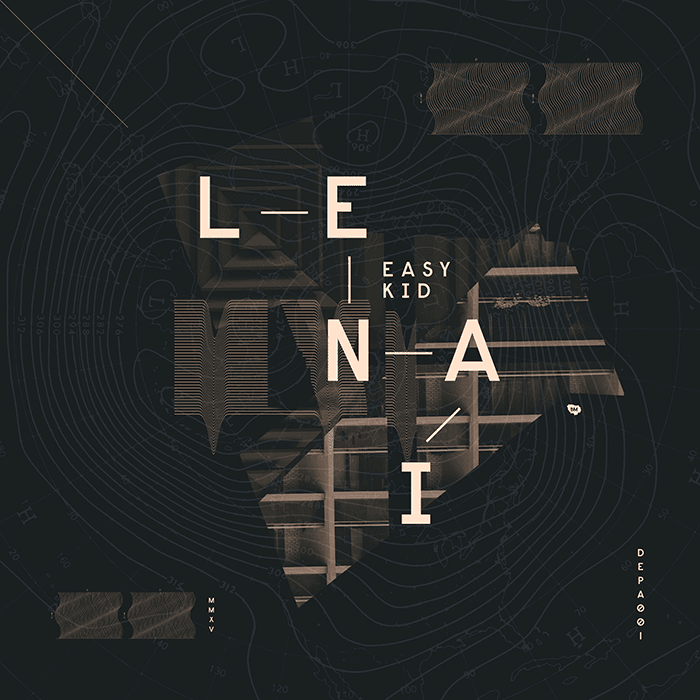 PICS /  FOTOS
LINKS