VISE

VISE (Barcelona, Spain)
Bringing Classical Music and Africanism Into The Future With "Patterns Vol.1″
Genres: Electronic, Downtempo, IDM, Synthwave, Minimalism, Modern Classic.
Similar Artists: Bonobo, Gold Panda, Max Cooper, The Field, Four Tet, Nils Frahm, John Talabot, Kiasmos, Apparat, Boards of Canada, Baths, Begun, Flume, Odesza, Mount Kimbie, Caribou, Floating Points, Tycho, Moderat, Jamie XX, Quantic, Felix Johannson Carne.
Similar Composers: Philip Glass, Steve Reich, Jóhann Jóhannsson.
"Patterns Vol.1″ EP on Spotify  |  Soundcloud  |  Bandcamp  |  Apple Music

EN 
VISE -classically trained musician like Francesco Tristano, Vanessa Wagner and Oliver Coates- have been using his mastery of acoustic instruments to produce a very exciting modern body-moving electronic music proposal. VISE's sound effortlessly blends finest electronica -modules and synthesizers from the 80s and 90s with a modern bass and some beats shaped with contemporary tools- with a wide variety of acoustic instruments: marimba, vibraphone, strings, woodwinds, Latin and world percussion and drums… even female vocals.
His debut EP "Patterns Vol.1″ is available this February 26. Barcelona-based musician introduces us to an identity based on the will to explore. Singular sounds that can place the listener between desert and tropical landscapes, sometimes inspired too with the exploration of minimalist composers like Steve Reich or Philip Glass. An absorbing conjunction in which the unexpected becomes the new normal. The result gives the listener a chance to experience a record that collapses the distinction between the sound, expression and heritage of classical and electronic music.
"Patterns Vol.1″ includes reworks by Ed is Dead, Akkan (Begun + Ocelot) and Fernando Lagreca.
ES 
VISE -músico con formación clásica como Francesco Tristano, Vanessa Wagner o Oliver Coates-  ha sacado provecho de su dominio de los instrumentos acústicos para ofrecernos ahora una propuesta de música electrónica moderna, a la vez que palpitante y enraizada.
El sonido de VISE combina con fluidez la finura de la música electrónica –a través de sintes de los 80 y 90, líneas de bajo y beats de corte actual- con una  amplia variedad de instrumentos acústicos: marimbas, vibráfonos, cuerdas, instrumentos de viento de madera, percusión latina y africana… incluso coros femeninos.
Su EP de debut "Patterns Vol.1" estará disponible este 26 de febrero. El productor barcelonés nos presenta en este trabajo una identidad basada en la voluntad de explorar. Sonidos singulares que pueden situar al oyente entre paisajes desérticos y tropicales; también inspirados a veces con aquel afán experimental de maestros minimalistas como Steve Reich o Philip Glass. Una asociación absorbente donde lo inesperado se convierte en la nueva normalidad. El fruto final da a quien lo escucha la oportunidad de experimentar un disco que rompe con la distinción entre el sonido, la expresión y la herencia de la música clásica y electrónica.
"Patterns Vol.1″ incluye además remezclas de Ed is Dead, Akkan (Begun + Ocelot) y el uruguayo Fernando Lagreca.
INFO RELEASE – LONG DESCRIPTION 
Patterns Vol. 1 is the debut EP from the Barcelona based producer VISE and it comes out as a statement. It's the introduction to a project in which its identity is based on it's will to explore. In this first iteration the foundation has been electronic and it has hold a wide variety of acoustic instruments: marimba, vibraphone, strings, woodwinds, a small female choir, latin and world percussion and drums. On the electronic side the sounds come from a few old sound modules and synthesizers from the 80s and 90s with a modern bass and some beats shaped with contemporary tools. It's been a great exercise of experimentation to fit all those elements in a final product that goes into the easy listening territory.
The EP starts with "Kalim". The piece starts with relaxed motives that put the listener between desert and tropical landscapes, full of wood and green tones that evolve to something ethereal that leads to a bloom with the stacatto voices, inspired by composers like Steve Reich or Philip Glass. Towards the end, what in the beginning was lighter mutates into something enigmatic. The wide variety of instruments provides a great amount of textures and colors that build a rich, ever changing and film-like landscape.
"Colors" starts with a somehow 80s vibe built with synthesizers that gets into hypnotic territories when the groove made of synthetic and real percussion comes in. When the rythm and basic harmony is settled all the acoustic instruments progressively come into the scene. In the end all the built up tension blooms into the most cinematic part of the track, where strings, woodwinds, vocals and synthesizers present a late leitmotiv with questions and answers.
After "Kalim" and "Colors" there are two tracks named "reflections". This two tracks are meant to be a pause through experimentation on the main tracks. It's a natural step to introduce some instrumental flexibility compared to said main tracks, like after surrounding the listener with a landscape that takes all the space but it's also built within some rules, these two tracks are their reflection in a lake that can change their form, structure and colors. On this particular iteration of Patterns the reflection tracks are influenced by the repetition present in Minimalism, but in future iteration they could be whatever the main tracks suggest: a different orquestation, a drone track, or whatever the inspiration brings to complement another 2 tracks with the same instrumentation as "Kalim" and "Colors".
The idea behind Patterns is to reach landscapes that are far from each other through a continous search for colors, and to bring them together. One track made with synthesizers can introduce another one that's an arrangement for a string quartet. Beats can hold harmonies built with vocals and samplers, and also a choir can hold a sound design track. The goal is, in a world where probably everything has been already done in music, to have at least the will to bring together letters, words and sounds that are usually found in different books.
Remixes
VISE's Debut comes with the presence of three remixes from three of the most relevant producers in the Spanish electronic music scene: Ed is Dead, Akkan (Begun + Ocelot) and Fernando Lagreca. Their share adds a layer of sound and style variety that's on the top of their game.
Kalim's revision by Ed is Dead, one of the most prolific producers in Spain, takes the track into a dark, urban territory with a soul that has something from hip-hop, something from drum and bass, something from IDM, and above all, everything about Ed is Dead and his brilliance when it comes to create amazing variations, developments and trascending genres.
Akkan are Begun and Ocelot, two long time classics of the Spanish balearic sound and landscape electronic music who, after years of development, joined forces to bring Akkan to life. Their approach for Colors is what they do best: dance music full of details and elements that bring tropical, ethnic and psychotropic aesthetics to a sound that is asking for late nights.
Fernando Lagreca is a referent when it comes to the Spanish (and beyond) club electronic music, but he's never been a typical artist on that space. He's an eclectic explorer of the posibilities of electronic music whose only permanent link to all his works is his elegance. His work with colors is proof of that: a track full of synthesizers and ambiences perfectly balance and surrounded by a noctural aura that takes the listener measure after measure closer to dancing.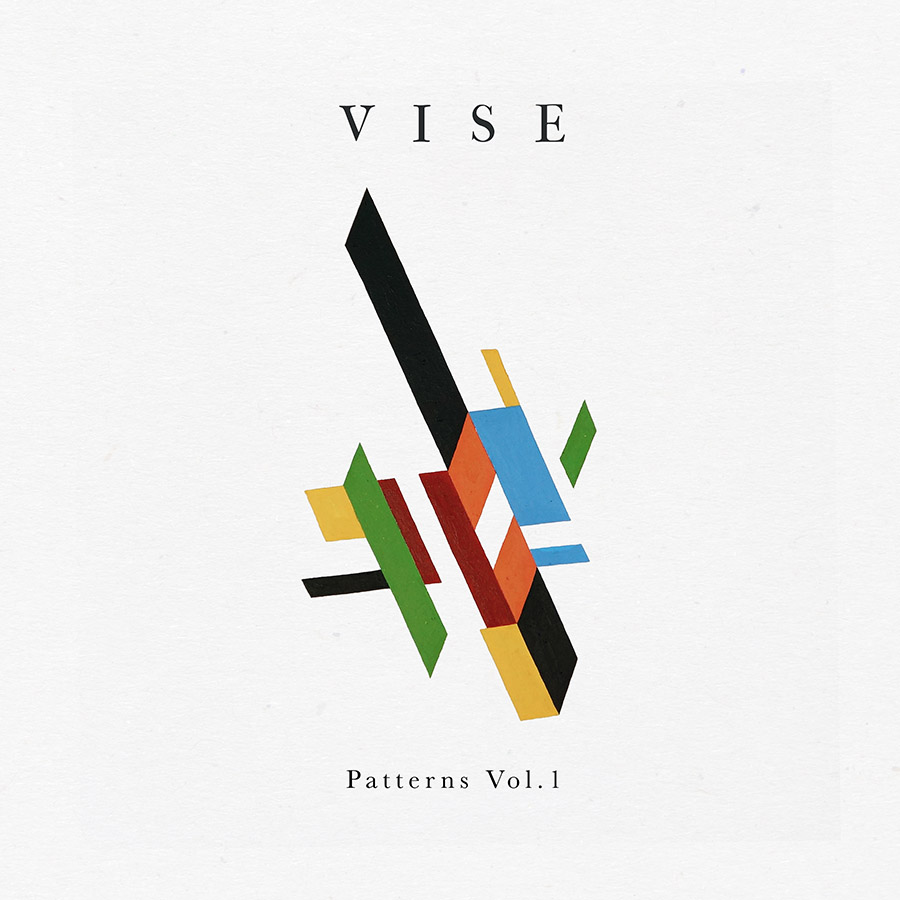 NOTA DE PRENSA – DESCRIPCIÓN LARGA
Patterns Vol. 1 es el debut del productor VISE. El productor, basado en Barcelona, introduce este proyecto cuya identidad se define a través de su voluntad exploradora. En esta primera iteración los cimientos han sido electrónicos y han sustentado una amplia instrumentación acústica: marimba, vibráfono, conjuntos de cuerdas, viento madera y vocal femenino, y percusión variada que incluye elementos latinos, del mundo, y batería. En el apartado electrónico los sonidos proceden de módulos y sintetizadores de los 80s y 90s, con bajos procedentes de sintes más modernos y beats diseñados con herramientas digitales. Ha sido un ejercicio de experimentación de gran complejidad.
El EP empieza con "Kalim". En el inicio se presenta con paisajes entre lo tropical y lo desértico, lleno de maderas y tonos verdes que evolucionan hacia un ambiente etéreo que eclosiona con la aparición de los stacattos en las voces, inspirados por compositores como Steve Reich o Philip Glass. Hacia el final, lo que en el inicio era ligero muta hacia lo enigmático. La amplia instrumentación proporciona una gran cantidad de texturas y colores que construyen un paisaje rico, cambiante y cinematográfico.
"Colors" empieza con unos acordes sintéticos con una onda de alguna forma reminiscente de sonidos de los 80s. A estos se van sumando de forma progresiva el resto de instrumentos, una vez más con articulaciones inspiradas por autores como Steve Reich o Philip Glass, llevadas a un territorio que navega entre sonidos pop, IDM o downtempo. El groove que se genera con el conjunto de los beats electrónicos, la batería y la percusión, transporta el conjunto de la instrumentación que se va añadiendo. En la parte final toda la tensión construida durante el desarrollo eclosiona en el momento más cinematográfico, con cuerdas, vientos, voces y sintetizadores en legato presentando un leitmotiv tardío con preguntas y respuestas.
Kalim y Colors dejan paso a otras dos tracks, llamadas "reflections", que hacen las veces de pausa a través de la experimentación sobre las ideas presentadas en los temas principales. Este es un paso natural para introducir flexibilidad instrumental respecto a los mismos, como si tras envolver al oyente en un paisaje que a la vez todo lo ocupa y a la vez viene limitado por una formación instrumental cerrada, las dos pistas complementarias hiciesen las veces de su reflejo en un lago que puede cambiar su forma, su estructura, y su color. En esta iteración de Patterns el enfoque ha estado influenciado por un minimalismo basado en la repetición y lo hipnótico, pero bien podrían ser en ediciones futuras orquestaciones diferentes, ambientes, o lo que pueda surgir a través de la reflexión y la experimentación, para complementar una vez más a pistas que tendrán una instrumentación común con "Kalim" y "Colors".
La idea detrás de Patterns es que a través de esta búsqueda continua de colores se lleguen a paisajes lejanos entre ellos pero que se sientan parte de un mismo universo. Que una pista con sintetizadores pueda tener a continuación otra para un cuarteto de cuerda. Que unos beats puedan sustentar armonías hechas por voces y samplers, pero que también un coral pueda sustentar diseño sonoro electrónico. Que en el lenguaje universal que es la música aunque posiblemente ya se haya dicho todo, se pueda al menos aportar una voluntad de mezclar letras, palabras y sonoridades que normalmente están en libros diferentes.
Remezclas
La presentación en sociedad de VISE con este EP cuenta con la presencia de tres figuras de gran relieve en la escena electrónica nacional: Ed is Dead, Akkan (Begun + Ocelot) y Fernando Lagreca. La participación de estos productores añade una capa de variedad sonora y estilística con una calidad que está dentro de lo más alto del panorama.
La revisión de Kalim por parte de Ed is Dead, uno de los productores más prolíficos y de más nivel de la escena nacional, lo lleva a un territorio de oscuridad urbana con un espíritu que tiene algo de hip-hop, algo de drum and bass, algo de IDM, y sobre todo, mucho de Ed is Dead y su genialidad a la hora de crear variaciones y desarrollos, y trascender géneros.
Akkan son Begun y Ocelot, dos productores de largo recorrido dentro de lo que se podría denominar electrónica paisajista, que tras años de desarrollo ha unido fuerzas con Akkan. El tratamiento de su remix de Colors es el de su electrónica bailable, llena de detalles y elementos que le dan una estética tropical, étnica y psicotrópica que pide sonar a altas horas de la noche.
Fernando Lagreca es una referencia dentro del panorama nacional dentro de la electrónica de club, pero nunca ha sido un artista típico del género. Es un explorador ecléctico y empedernido de la electrónica y sus posibilidades, cuyo vínculo entre todos sus trabajos es su elegancia. Su trabajo para el remix de Colors así lo evidencia una vez más: un track lleno de sintetizadores y ambientes perfectamente equilibrados dentro de un aura nocturna que progresivamente acaba derivando hacia el baile.