Lone Condition
FERNANDO LAGRECA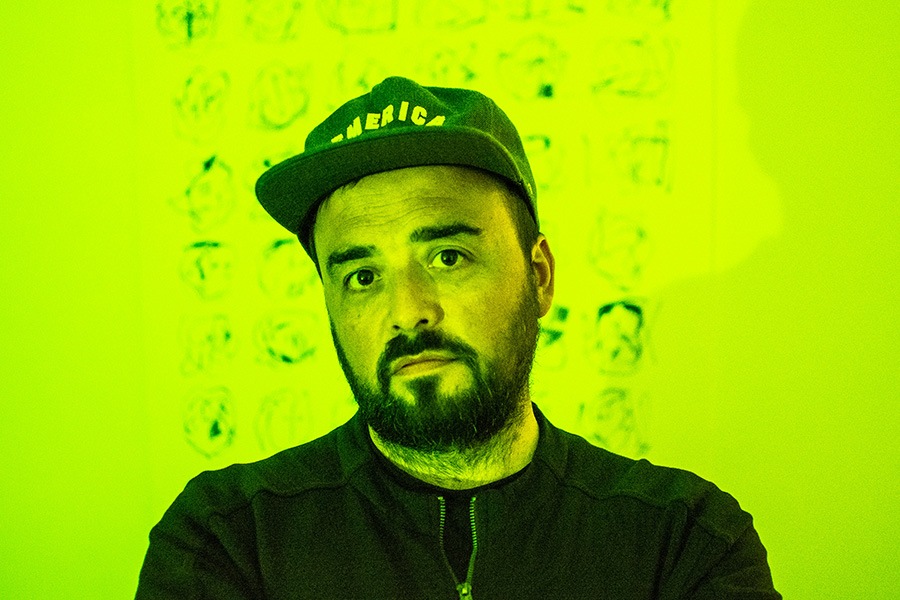 #fernandolagreca #new #lp #album #singles #videos #2020
#electronica #urban #techno #synthdisco #ambient #breakbeats
#beautifulaccident
Fernando Lagreca (Uruguay, Italia, Spain)
Fernando Lagreca (Uruguay, Italia, Spain)
New LP / Nuevo LP "Infamous" (Beautiful Accident, 2020)
Spotify  |   Beatport  | Bandcamp (12″ Vinyl)
- Second single (and video) "Lone Condition" 
- Segundo single & vídeo-clip, "Lone Condition"
PR CONTACT ~bruno@freelastica.com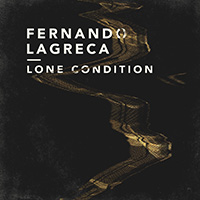 EN 
'Lone Condition' is the second single taken from 'Infamous', the forthcoming LP from Fernando Lagreca to be released in the spring –via Beautiful Accident imprint, without a doubt Lagreca's most eclectic and fearless album in his entire career as a soloist.
The album 'Infamous' aims to surprise everyone.
'Lone Condition' tags:
#electronic #discotech #newdisco #clubbing #arps #raving #underground #beatdrivenmusic #synthaholic #technomood
'Lone Condition' single:
"Chosen as the second single, I wanted to advance the more techno sounds of the LP. Although the previous track is on the album varies ("Broken"), the optimism of its ending is replicated here and is enhanced. The name, although it indicates a solitary condition, is only a filter to frame a track full of vigour, where two kicks (one analog thanks to an Elektron and another digital, sampled with total nerve) are combined and going up and down and are the ones that carry the track. This track reminds me of many other things, but not alone, as I said before, the name here is just for namesake—see you on the dance floor!." (Fernando Lagreca)
'Lone Condition' video:
What is the condition that separates us from the real world and that other world in which we dream in parallel? How do we know when we are really awake or if we keep on dreaming? Will we wake up at some point or everything is part of a cyclic environment that transports us to certain moments and acts that are repeated in a constant loop? As happens in the rave the main protagonist of the video mentally attends while watching his life in front of a television screen… Looking at that screen, he is not absolutely certain of what he is or what his mission is.
ES 
'Lone Condition' es el título de la 2ª canción en ser extraída del próximo LP de Fernando Lagreca, el que llevará por nombre "Infamous", a ser publicado esta misma primavera por su propio sello Beautiful Accident. Sin duda alguna el que será su disco más abierto e intrépido de toda su carrera en solitario.
El álbum "Infamous" pinta que sorprenderá a propios y extraños.
'Lone Condition' etiquetas:
 #electronica #discotech #newdisco #clubbing #arpegios #raving #underground #beatdrivenmusic #synthaholic #technomood
'Lone Condition', la canción:
"Escogí este tema como segundo adelanto con la intención de dar alguna pista sobre los sonidos 'techno' que también se encuentran en el LP. Cuando tengáis el disco, veréis que aunque la pista anterior ("Broken") varía, el optimismo de la misma se ve reflejado en "Lone Condition". Diría que hasta lo sube de nivel. Es verdad que el título indica una condición de soledad, es tan solo un filtro que enmarca un tema muy vigoroso donde la combinación de dos bombos (uno analógico sacado de un Elektron, y otro digital lleno de nervio, fruto de un sampleo) se van intercambiando golpes a lo largo y ancho de sus cuatro minutos y pico. El track me hace recordar infinidad de cosas más, y repito, aunque el título sugiera otra cosa, está hecho para disfrutarse en compañía. Con mucha compañía ¡nos vemos en la pista de baile!" (Fernando Lagreca)
'Lone Condition', el video-clip:
¿Cuál es la condición que nos separa del mundo real y el mundo mientras soñamos? ¿Cómo saber cuándo estamos realmente despiertos o si seguimos soñando? ¿Despertaremos en algún momento, o todo forma parte de un entorno cíclico que nos transporta a ciertos momentos y actos que se repiten en bucle? Tal como le sucede en la rave al protagonista del video, asiste exhorto al paso de su vida mientras observa una televisión destartalada… Mirando esa pantalla, él no acaba de tener claro quién es, o qué misión le espera en esta vida.

(Photo credit by Natàlia Martín / Crédito de las fotos: Natàlia Martín)
BOOKING
MIRACLEMGMT