TALK
#2022 #moderndisco #synthpop #acidjazz #popfunk
#nuevo #new #single #video #cancion
"Talk", primer y nuevo sencillo tras su LP debut "Puzz" publicado en 2021
"Talk", first and new single after his debut LP "Puzz" released in 2021
Fan-Link: https://bfan.link/talk



ES 
El colorista artista danés de pop-fusión y sonidos bailables Elias Bendix, lanza el sencillo 'Talk'. La canción está producida por Stefan Luth, quien fue preseleccionado para una nominación Grammy en 2019 por "Forever" de los americanos Disco Fries. Stefan y Elias se juntaron, y entre los dos han compuesto esta nueva canción. En ella se celebra el arte de la conversación y en particular nos recuerda la importancia de hablar con los seres queridos.
Bienvenidos al mundo de Elias Bendix, uno donde reinan las flores de colores, los pantalones anchos de campana y la curiosidad por la vida. Musicalmente no hay reglas ni límites en este reino, así ha sido siempre para Elias, cuya lengua materna no es otra que la música. Recordemos por un instante su cercano LP 'Puzz' (2021), el cual no paró de sonar por medio mundo con canciones como "So Fine" o "Superheroes".
Un nómada. Elias creció entre Francia e Italia, luego vivió en España y más tarde en Sudamérica. Estas experiencias han dejado huella en su música y estamos seguros al decir que 'el sol del hemisferio sur todavía arde dentro de él'.
Todo tiene un precio
Si bien eso de crecer bajo los rayos del sol puede sonar envidiable para la mayoría de los daneses, el bueno de Elias tuvo que pagar un precio por ello, teniendo que comenzar de nuevo una y otra vez a la vez que su familia se mudaba.
"Siempre fui aquel niño rubio que no acababa de conocer del todo bien cada idioma. Pero, a través de la música, aprendí a expresar todo lo que quería y tenía dentro", queda evidente que a través de la música aprendió a comunicarse.
'Talk' trata de cuán abrumadora es esta capacidad. Según el talentoso cantante y compositor, esto es cierto en todas las relaciones de la vida. "¿Por qué no hablamos? Es más fácil que no hacerlo", reza el estribillo, uno de esos que te roban una sonrisa de inmediato.
"A menudo experimento malentendidos y frustración al escribir e interpretar los mensajes de muchas personas. Es más fácil hablar por teléfono que escribir mensajes bíblicos, y ese es realmente el recado que nos manda del video musical que hicimos para la canción".
En honor a la batalla de su madre contra el cáncer
El arte de la conversación es una de las piedras angulares del ser humano, y Elias recordó eso cuando su madre se sometió a una cirugía de cáncer de lengua hace seis meses. A día de hoy ella sigue luchando por hacerse entender, y por eso 'Talk' (Hablar) se ha convertido también en la forma en la que él honra la lucha de su madre contra esta tremenda enfermedad.
"A menudo damos por sentado la capacidad de expresarnos y olvidamos del gran regalo que es poder comunicarnos entre nosotros", nos dice el artista.
Aunque la canción nace de unas circunstancias que Elias y su familia hubiesen preferido no vivir, en este nuevo sencillo se puede percibir optimismo y un entusiasmo por la vida que nadie puede arrebatarle al variopinto y extremadamente curioso músico, quien además ha grabado todos los instrumentos en el mismo.
El nuevo sencillo, producido como decíamos por Stefan Luth (Disco Fries, ELBA, Elyss), se caracteriza por la personalidad de sus metales, sintetizadores y un sorprendente solo de guitarra impulsado por un talkbox. Elias Bendix demuestra que es una tontería limitarse por formas, estilos y las mal llamadas reglas. Este enfoque de la música le ha otorgado calificativos como 'Pop Wunderkind' (en la revista alemana Glide) y le ha abierto numerosas puertas –musicalmente hablando- como aquella vez en la que actuó con Prince en un concierto en Copenhague.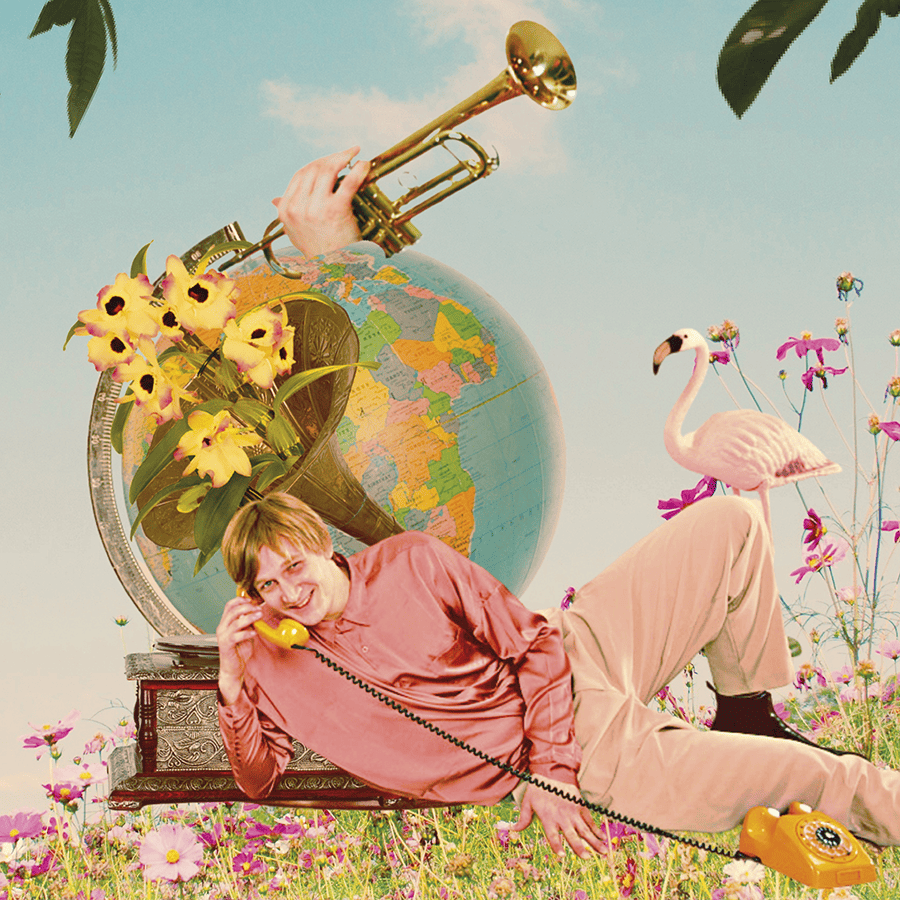 ENG 
The colourful Danish fusion pop artist Elias Bendix releases the single 'Talk'. The song is produced by Stefan Luth, who was shortlisted for a Grammy nomination in 2019. Together, they have written 'Talk', which celebrates the art of conversation and reminds you to talk to those you love. 
Welcome to the world of Elias Bendix, where colourful flowers, wide trumpet pants and curiosity about life reign. Musically, there are no rules or boundaries here, and this has always been the case for Elias, whose mother tongue is practically music. A mother tongue that has brought his music – and especially his latest album 'Puzz' from 2021 – out to radio stations around the world and secured him hundreds of thousands of streams.
Elias grew up in France and Italy, and as an adult he's lived in Spain and later South America. These experiences have left clear traces on his music and it's safe to say that the southern sun still burns inside him.
Everything has a price While it may sound enviable to most Danes to grow up in the southern sun, it also came with a price for Elias, who had to start over and learn a new language when the family moved.
"I was always the little fair-haired boy who did not know the language so well. But through music, I learned to express everything I wanted", he says, adding that music became a kind of mother tongue for him, through which he learned to communicate.
'Talk' is about how overwhelmingly significant the ability to communicate is. According to the talented singer and songwriter, this is true in all relationships in life. "Why don't we just talk, it's easier than not", is the mantra in the bridge that builds up to one of those refrains that brings a smile to your face immediately.
"I often experience misunderstandings and frustration by writing and interpreting people's messages. It's just so much easier to talk on the phone than to write novels of messages, and that's really the message of the music video we made for the song".
In honour of his mother's battle with cancer
The art of conversation is one of the cornerstones of being human, and Elias was reminded of that when his mother underwent surgery for tongue cancer six months ago. Today, Elias' mother is still struggling to make herself understood, and therefore 'Talk' has also become Elias' way of honouring his mother's fight against cancer.
"We often take the ability to express ourselves for granted and forget what a great gift it is to be able to communicate with each other", he explains.
Although the song stems from circumstances that Elias and his family would have preferred to have been without, his new single still exudes an optimism and a zest for life that no one can take from the colourful and extremely curious musician who has recorded all the instruments on the new single himself.
The new single, produced by Stefan Luth (Disco Fries, ELBA, Elyss), is characterised by horns, synthesisers and a surprising talkbox-driven guitar solo, which shows that Elias Bendix never lets himself be limited by genres and so called rules. This approach to music has gifted him predicates such as 'Pop Wunderkind' in the German Glide Magazine and opened musical doors – for example the time he jammed with Prince at a concert in Copenhagen.


(Photo Credit: Nikolaj Thaning Rentzmann / Stylist: Cecilie Lawaetz)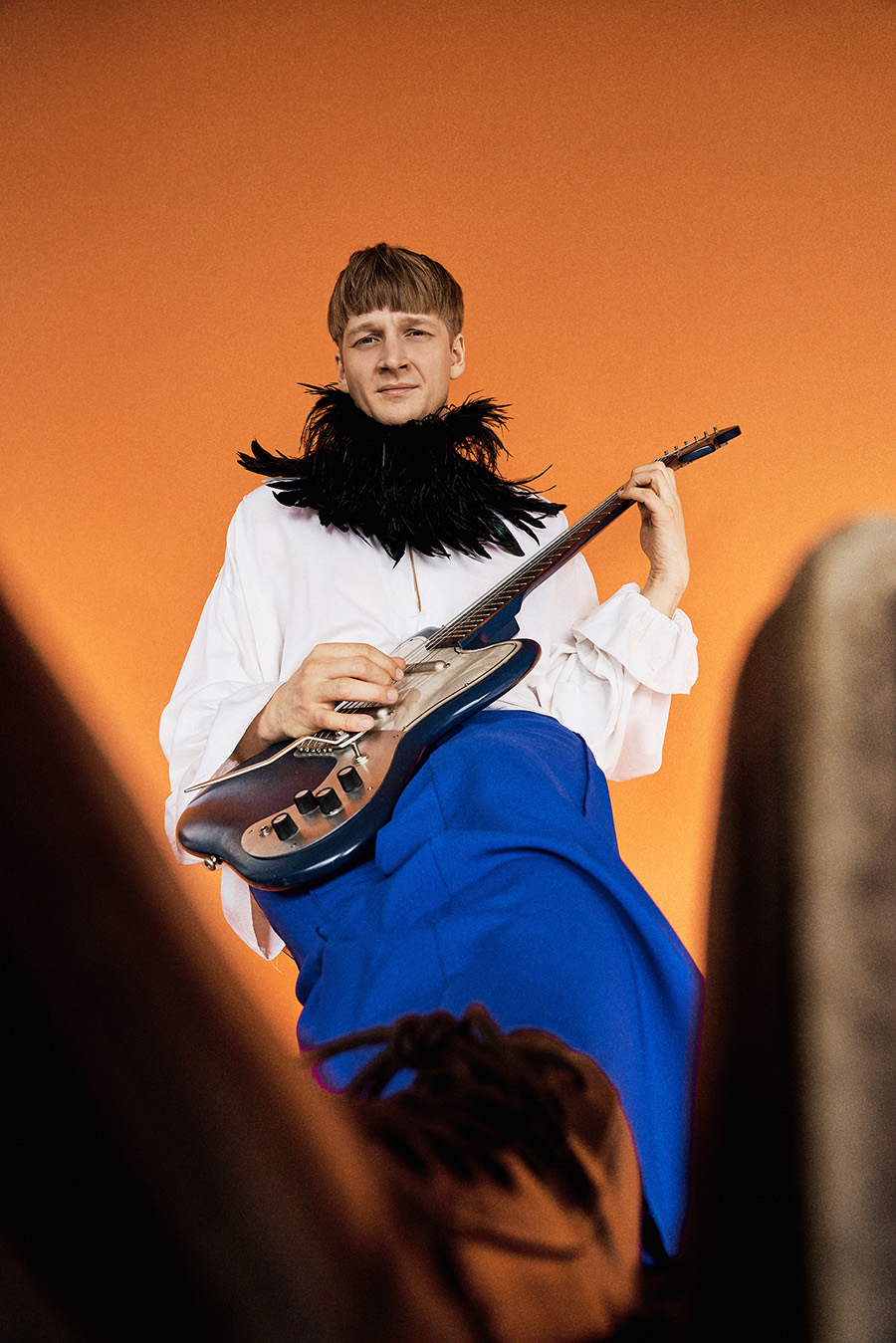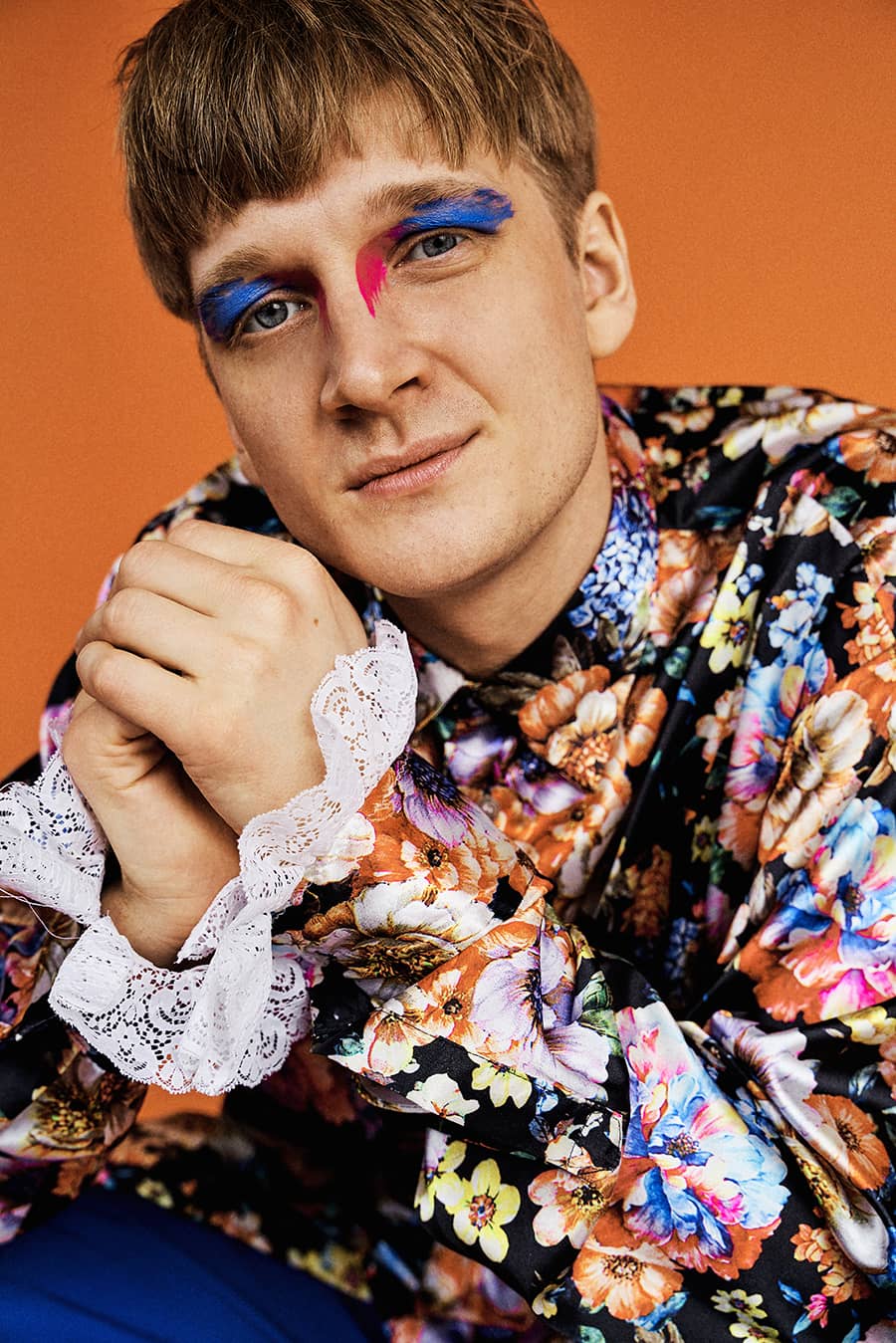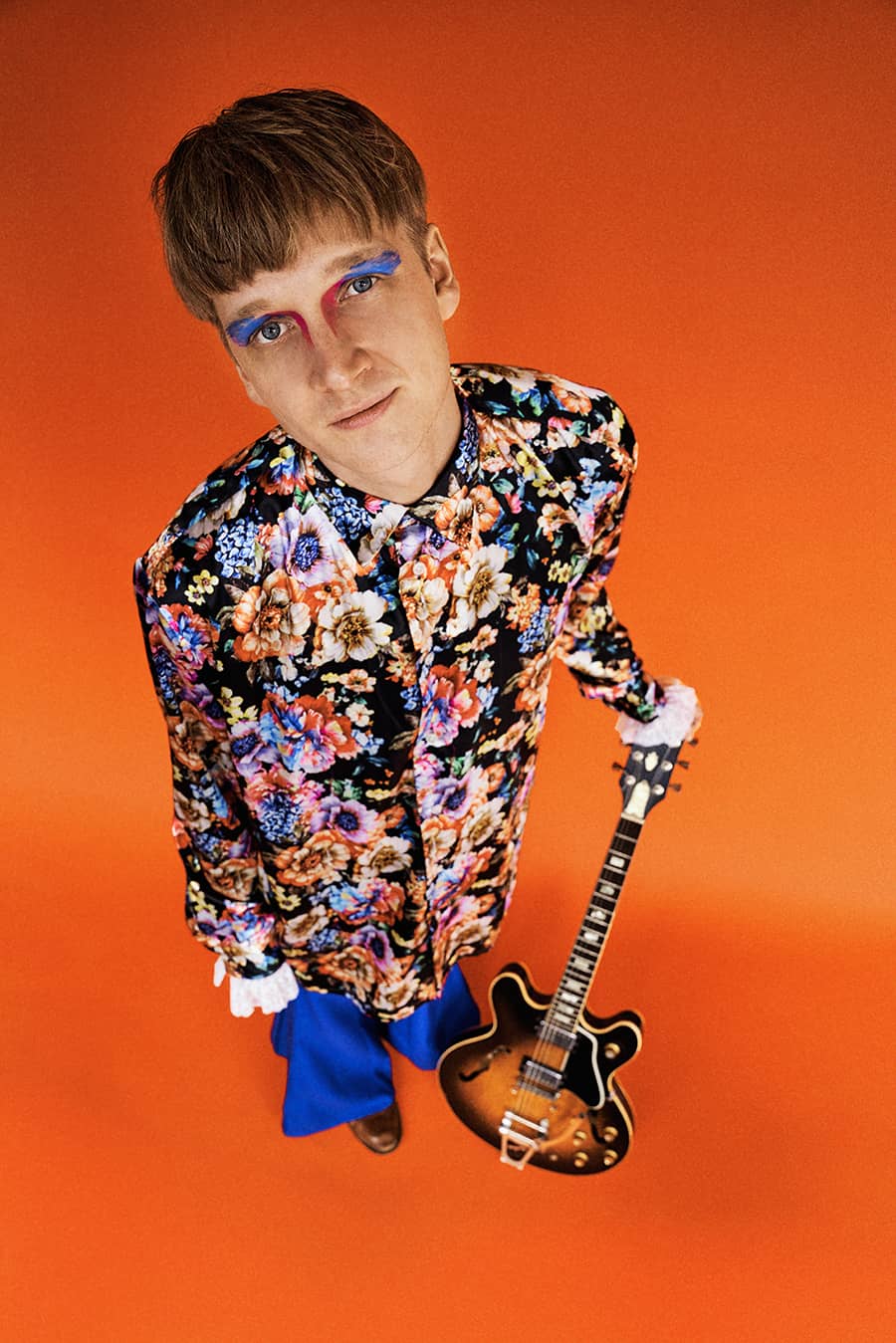 FACEBOOK
INSTAGRAM
YOUTUBE
SPOTIFY