PLAY!05
'LIVE IN VIENNA'
2xCD mixed by OLIVER HUNTEMANN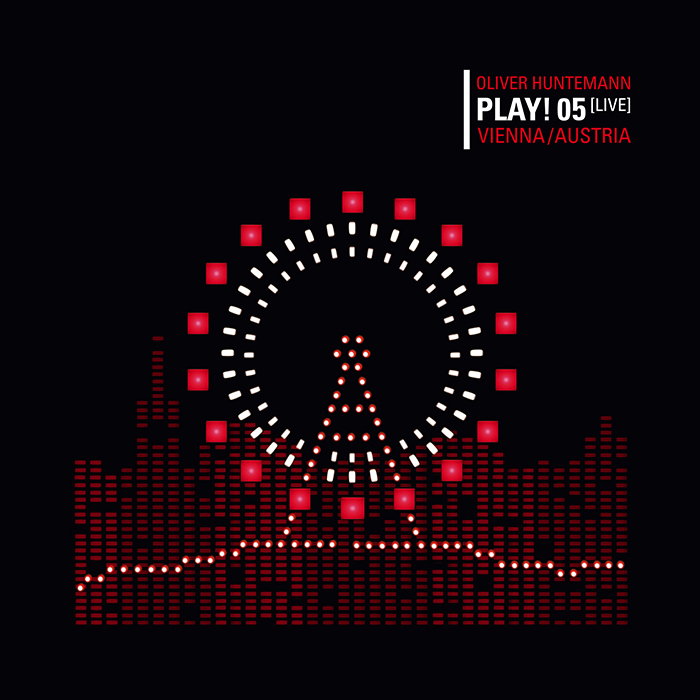 Release date | Fecha de lanzamiento: 06.10.2014 (2xCD, digital)
Label | Sello: Senso Sounds
Cat.Nr.: senso005cd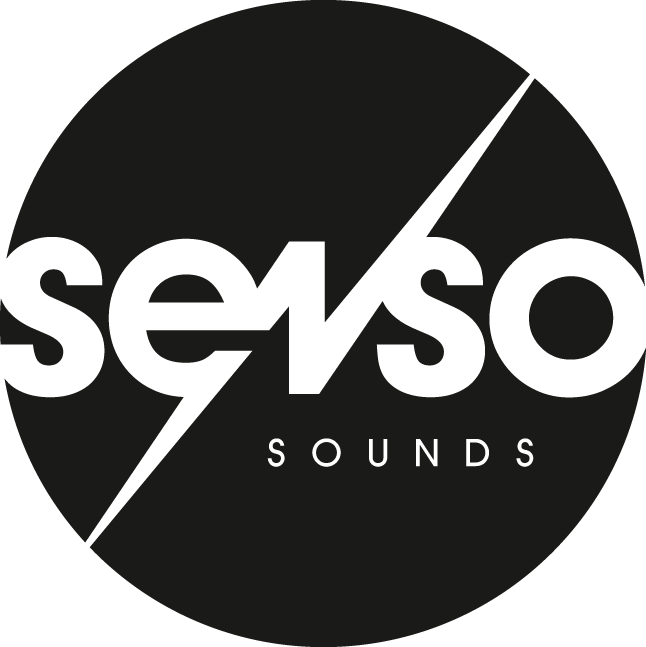 Oliver Huntemann's beloved globetrotting mix series PLAY! is set to touch down once again for its highly-anticipated fifth edition on Senso Sounds. Having journeyed through four of the world's best nightclubs on four continents, PLAY!05 is the most recent glimpse into Huntemann's DJ mindset: the tracks he is playing, the stories he's telling, the journey he is undertaking, and the ever important relationship he has with the dance floor.
The PLAY! series has provided Oliver Huntemann a unique platform –allowing him to showcase the tight, nuanced techno and tech-house that he's pioneered over the last two decades. The series began in Brazil in 2007, and has followed the highly effective format of live recording Oliver performing at some of the most iconic clubs in the greatest cities of the world. Having already taken in D-Edge (Sao Paulo), Rex Club (Paris), Cielo (New York) and Roxanne Parlour (Melbourne) – Oliver delivers PLAY!05 from Grelle Forelle in the Austrian capital, Vienna. Grelle Forelle has established itself as one of the top clubs in Europe over the last 3 years, and provides the perfect environment for Oliver's modern musical journey.
Part 1 sets the tone with the sound of rapturous Viennese crowd, leading into Harry Romero's acapella mix of Josh Wink's classic "Are You There". From there Oliver plunges into Djuma Soundsystem Vs. Shades Of Gray's rough-edged "Madness", and he weaves his magic further with similarly tough beats from Siles & Aboga, CJ Hartmann, and some dark 303 business with Mark Henning's "Exit Acid".
These tones are balanced out by the richer melodies of &ME and Souvenir duo Jules & Moss, while plenty of deep tech house abounds, with appearances by Renato Ratier, and the Idris Elba featuring smash by Nolan, "Children Of House". Of course no PLAY! edition would be complete without Oliver's own productions, and he includes his recent deep techno jam "Blitz", and concludes with the his exclusive track created for the compilation, "Vienna".
Part 2 hits the ground running with Silky Raven's textured, shifting remix of Faded Ranger's "Get Together" and forges down a darker path of late-night moods and twisted tech grooves. Oliver fires through some heads-down techno fare from Radio Slave, dubspeeka and Matt Sassari, dips into classic minimalism via label mate André Winter, and explores dark and stormy melodies through BE/LA's "Leave" and Rob Hes' "Survivor". Alongside Oliver's remix of Sian's "Shame Cube" he can be found again on the midsection peak track: "Agua", where he features alongside two of the greatest – Dubfire and Carl Craig.
PLAY!05 reveals an artist at the height of his powers, continuing to rock dance-floors and home listeners alike through his innate ability to create tightly constructed, perfectly balanced sets. In keeping with the other releases in the series, Oliver will produce an exclusive "Vienna EP" made up of new material will accompany the release.

Oliver Huntemann, concretamente su aplaudida serie de mixes PLAY! está a punto de crecer gracias a una esperadísima quinta edición a ser publicada este próximo mes de Octubre por Senso Sounds. Tras haber pasado por las mejores salas del mundo de hasta cuatro continentes, PLAY!05 es para todos nosotros la mejor oportunidad de descubrir la actual salud creativa como DJ de Huntemann. Los temas que él ha estado pinchando durante los últimos años, las historias que nos quiere contar a través de las mezclas, su relación cada vez más cercana y madura con la pista de baile y su gente…
Las distintas ediciones de PLAY! han proporcionado a Oliver Huntemann una plataforma única donde desvelarnos su contacto –cada vez más ajustado- entre los matices puramente techno y ese tech-house del que el alemán ha sido pionero en los últimos veinte años. Recordemos que estas series de compilaciones mezcladas y grabadas en directo arrancaron en D- Edge (Sao Paulo, Brasil) en 2007, siendo continuada por otras ciudades y salas de renombre como Rex Club (Paris, Francia), Cielo (New York, USA) y Roxanne Parlour (Melbourne, Australia). Para esta 5ª edición se ha elegido la capital austriaca, Viena, donde el club Grelle Forelle se ha erigido en los últimos 3 años como uno de los mejores de toda Europa. Un enclave perfecto para la ocasión y desde donde esta vez Oliver ha grabado un viaje musical lleno de modernidad y sentido común.
La 1ª Parte se abre con el sonido de la muchedumbre agolpándose en la sala vienesa. Este cuchicheo expectante se entremezcla en seguida con el accapella de Harry Romero al clásico "Are You There" de Josh Wink. Acto seguido emerge Djuma Soundsystem junto a Shades Of Gray con el afilado "Madness" dejando entonces la magia fluir hasta llegar a Siles & Aboga, CJ Hartmann… un tejemaneje que tiene su punto álgido en un homenaje a la 303 como es Mark Henning  con su "Exit Acid".
Oliver recobrará el equilibrio poco a poco gracias a los ratos melódicos de &ME y el dúo de Souvenir Jules & Moss. Tampoco faltan momentazos de deep tech house como los de Renato Ratier o Idris Elba featuring Nolan. Increíble "Children Of House". Por supuesto no se olvidará de temas de producción propia. En esta ocasión Oliver incluye su recientemente editado "Blitz" concluyendo con un corte exclusivo para el recopilatorio, como no, titulado "Vienna".
La 2ª Parte asalta de nuevo la pista de baile con las texturas de Silky Raven y el inquieto "Get Together" de Faded Ranger metiéndose de este modo por un camino más oscuro. Huele a madrugada y a Groove techno algo retorcido. Instante ideal para que Oliver se dispare con algunas canciones agita-cabezas a cargo de productores como Radio Slave, dubspeeka y Matt Sassari quien se sumerge en el minimalismo clásico de su compañero de sello André Winter. El siguiente paso será explorar las melodías sombrías y tormentosas gracias a BE/LA con "Leave" y Rob Hes con "Survivor". Una vez más Oliver nos propone trabajos de su obra y gracia, su remix al "Shame Cube" de Sian además del bombazo "Agua" donde cuenta con dos de los más grandes: Dubfire y Carl Craig.
PLAY!05 revela a un artista que se siente en plenas facultades, uno incansable que continuará haciendo felices tanto a los clubbers sedientos de beats como a los que prefieren escuchar una doble sesión de electrónica concienzuda, eficaz y muy bien estructurada. Jugar con el equilibrio es vital para el de Hamburgo.
En consonancia con las anteriores ediciones y paralelamente al lanzamiento, Oliver editará un EP exclusivo, "Vienna", compuesto por material nuevo.
Tracklist CD1
Josh Wink: Are You There (Harry Romero ACA Tool)
Djuma Soundsystem Vs. Shades Of Gray: Madness (Hallo Halo Remix)
Oliver Huntemann: Blitz
&ME: Locust
Renato Ratier: Festisshu (Cesare vs Disorder Battle Royale Remix)
Kasbah Zoo & Oniwax: New Era
Mark Deutsche & Musoé: The Journey Of Life feat. Nick Maurer **
Jacob Phono & Jens Bond: Scud **
Mark Henning: Exit Acid feat. Dejan
CJ Hartmann: Greed **
Jules & Moss: Bis April
Nolan & Idris Elba: Children Of House
Siles & Aboga: Second Assault **
Oliver Huntemann: Vienna **
Faded Ranger: Get Together (Right Now) (Silky Raven Remix)
Tracklist CD2
Faded Ranger: Get Together (Right Now) (Silky Raven Remix)
Andreas Henneberg: Better Than This **
BE/LA: Leave **
dubspeeka: Cascadia (K34) **
André Winter & Harzler: Clicks & Bricks **
Oliver Huntemann & Dubfire: Agua (Carl Craig Remix)
Matt Sassari: Kraaq **
Dema, Alex Mine: Direkt **
Florian Gasperini: Deplacement Lateral **
Rob Hes: Survivor **
André Winter: 99Solutions **
Radio Slave: Don't Stop No Sleep
Sinisa Tamanovic: Dirty Business
Sian: Shame Cube (Oliver Huntemann Remix)
** unreleased and exclusively produced for this album


ON TOUR
The PLAY! 05 tour starts in September 2014.
Dates confirmed  / fechas confirmadas:
13.09.2014 – La Plaine Saint-Denis – Street Parade Paris – France
14.09.2014 – Kater Blau – Berlin – Germany
26.09.2014 – The Cat & Dog – Tel Aviv – Israel
02.10.2014 – Dreamland – Bremen – Germany
04.10.2014 – Corvinteto – Budapest  – Hungary
11.10.2014 – Indigo – Istanbul – Turkey
17.10.2014 – Crobar – Buenos Aires – Argentina
18.10.2014 – La Fabrica – Cordoba- Argentina
31.10.2014 – Ninkasi Kao – Lyon – France
07.11.2014 – Bootshaus – Cologne – Germany
08.11.2014 – Übel & Gefährlich – Hamburg – Germany
12.11.2014 – Treehouse – TBA – Miami
14.11.2014 – DC310 – Mexico City – Mexico
15.11.2014 – The Hardpop – Juarez – Mexico
21.11.2014 – Break Club – Lattes – France
06.12.2014 – Contact Festival – Munich – Germany
If you are interested in booking a date, please get in touch with Suratt Bamrungbhuet.