NULL + VOID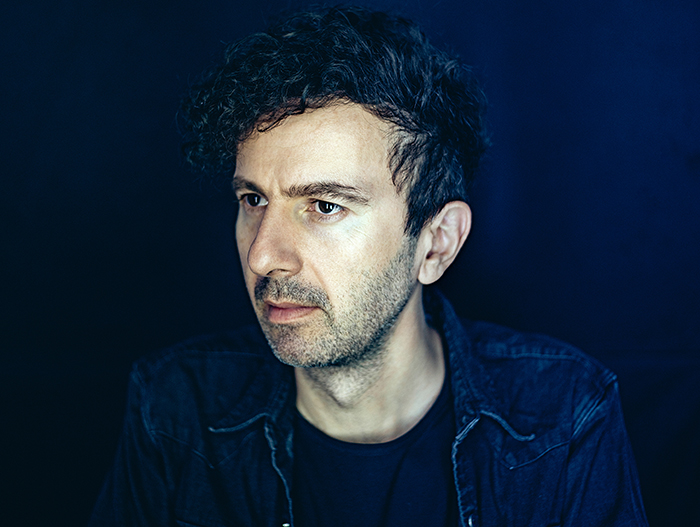 Null + Void: Cryosleep
Label / #cat. hfn music /  hfn66
Format: Limited edition colored vinyl, CD, digital 
Release date: 03.11.2017
*Contains vocal performances by Black Rebel Motorcycle Club, The Big Pink, Light Asylum and Depeche Mode's Dave Gahan
*Read more … / Leer más…  Info Release + Tracklist + etc.
www.hfn-music.com/music/cryosleep-0
News @ DEPECHE MODE's site  |  Nota en la web de DEPECHE MODE
(click here)

ENG
Kurt Uenala aka Null + Void may not be a familiar name for many music fans, but chances are you've heard his work. The Swiss-born New Yorker is the kind of prodigious musician you'd call a "lifer": no matter where he is or what he's doing, music is the focus.
He first made his name in 2003, debuting as Kap10Kurt on the essential compilation The Sound Of Young New York. His song "Die Sleeping" was an early classic of dreamy, club-ready synth pop, and it caught the attention of fans and artists around the world. It eventually landed him a gig recording with Depeche Mode singer Dave Gahan, not to mention a long list of major acts such as Moby and The Kills.
The collaboration with Dave was especially fruitful—the two became friends, and it wasn't long before Kurt began writing original songs for Depeche Mode. His love for vintage synthesizers, dark electronic music, and exploring unusual chord structures was a natural fit. The more Kurt worked with Dave and Depeche Mode, the more time he spent at his Manhattan studio. He started writing his own shadowy, melancholic songs, filling them with angular beats and moody atmospheres. After a while, the basis of Kurt's new solo project, Null + Void, took shape.
Inspired by retro sci-fi, electronic innovators and new wave, the upcoming debut Null + Void album, Cryosleep, puts Kurt's extensive production experience into a wide variety of songs. Vocal performances by Black Rebel Motorcycle Club, The Big Pink, Light Asylum and Depeche Mode's Dave Gahan bring their resonant humanity into the music's austere beauty and cold dynamism. There are mighty club tracks, too: lead single "Asphalt World" is built on Detroit electro's mechanical bounce and has a sinister glint in its eyes.
"I'm more studio driven: I sit with machines and often stumble over ideas," Kurt says of his creative process. "I just start playing and see what comes out, let the sometimes unpredictable equipment and whatever happens guide me." Suffice it to say that he's a bit of a gearhead, albeit one with a strong sense of intuition that can only come from a lifetime spent immersed in your art. Null + Void may be a new name with endless possibilities ahead, but it arrives with the history of a seasoned artist bursting with vital music.

ENG
Null + Void  "Cryosleep"
hfn
Format: LP / Limited edition colored vinyl, CD, digital
Release date: 03.11.2017
Pre-order "Cryosleep" here
"Cryosleep" is the debut album from Null + Void, the alias of prolific New York producer Kurt Uenala. It's an album of contrasts and tension, where darkness is pierced by blinding light, and where moody new wave bleeds into stark electronics. In one moment, joyful memories give way to isolation and regret, and in the next, "Cryosleep" explores the catharsis of crowded dance floors. Throughout the record, Uenala matches his dynamic production with incredible vocalists—from Depeche Mode's Dave Gahan and the inimitable Shannon Funchess, to Black Rebel Motorcycle Club and The Big Pink. Null + Void's take on dark pop meshes with his love for Detroit electro, poignant synth melodies, and cold atmospheres.
With the cinematic opener "Falling Down" and brooding instrumentals like "Come to Me", "Cryosleep" can feel like the soundtrack to a lost space epic. No doubt, the album evokes Blade Runner, dystopian landscapes, and the splendour of far-off galaxies. As Uenala puts it, "Cryosleep" is inspired by "classic sci-fi stuff," images of futuristic machines sustaining humans frozen in a dream state. The melancholy "Foreverness" explores what they might be thinking: "A collection of fragments, memories of a life lived—preserved, but incomplete and jumbled." Meanwhile, "Into the Void" paints a peaceful, otherworldly picture, "like soaring towards a white light." Lead single "Asphalt Kiss" sounds like a frenzied chase scene through rain-slick streets, while the upbeat "Paragon" zips like a bullet train over lush, alien scenery.
But for all of its widescreen beauty and world-building, Null + Void's debut album also thrives on emotional songwriting and stylish versatility. Uenala dips his beloved old-school genres in chrome, giving them a contemporary, high-gloss sheen. Dave Gahan's singular voice brings a classic edge to "Where I Wait," a stunning song about hope and uncertainty. "I wrote it with Dave in mind," Uenala says of his frequent collaborator. "He wrote the melody and lyrics soon after he was sick, which I think influenced the reflective tone." The song, which also features Sharin Foo of The Raveonettes, shines among "Cryosleep"'s unforgettable pop excursions, alongside the quietly catchy "Take It Easy" and the harrowing "Hands Bound". Uenala envisioned the "larger than life" voice of Shannon Funchess amidst frantic beats and gothic bells, and she brings undeniable power to "Hands Bound". In awe of her presence, the producer says, "Shannon sings her lyrics about dominance and control with scary conviction."
The title "Cryosleep" perfectly accentuates what Null + Void expresses throughout his first record. "It's about the desire to keep loved ones alive beyond their lifespan," he explains, alluding to the personal life experiences that colour this music. "And if you tapped into that frozen person and scanned their last thoughts, their final farewell, this is what might come out." To experience "Cryosleep" is to enter the many worlds of the subconscious, vibrant realms of hidden shadows, lost memories, and the mesmerizing unknown.
Tracklisting:
01. Falling Down (feat. Black Rebel Motorcycle Club) 02. Into The Void 03. Asphalt Kiss 04. Where I Wait (feat. Dave Gahan) 05. Come To Me 06. Take It Easy (feat. The Big Pink) 07. Foreverness 08. Paragon 09. Hands Bound (feat. Shannon Funchess) 10. Lost And Blind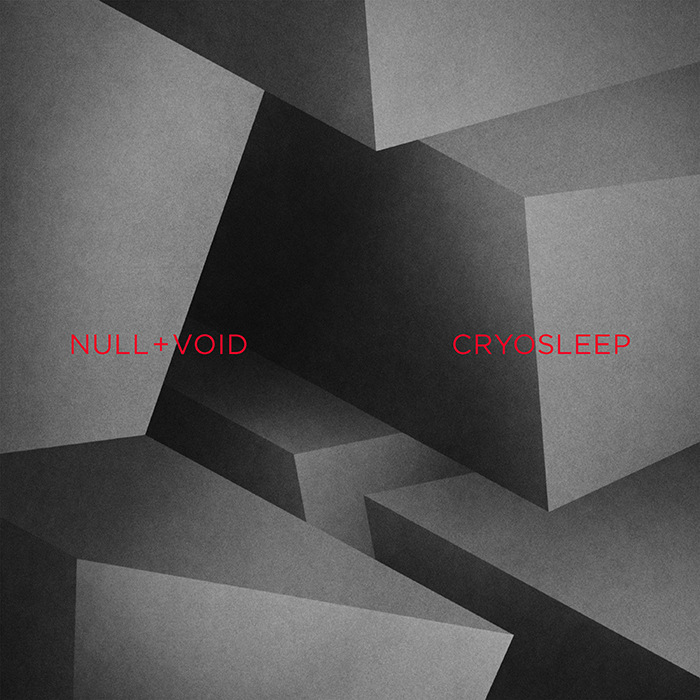 ES
Null + Void  "Cryosleep"
hfn66, Edición limitada (vinilo a color), CD, digital
Fecha de lanzamiento: 03.11.2017
Pre-order "Cryosleep" aquí
"Cryosleep" es el álbum de debut de Null + Void. Detrás de este alías encontramos al suizo, neoyorquino de adopción, Kurt Uenala, un productor musical de lo más prolífico. Estamos ante un LP plagado de contrastes y tensión, un largo recorrido donde la oscuridad se ve atravesada por luces cegadoras, y viceversa. Un disco donde las melodías más tristonas se desangran entre electrónica poderosa, desnuda y rígida. Por momentos, los recuerdos alegres dan lugar al aislamiento, al arrepentimiento, y de repente, un Kurt amante de explorar una catarsis entre su música misteriosa y la pista de baile. A ser posible, una a rebosar.
A lo largo del disco, Uenala hace coincidir su habilidad como productor con vocalistas increíbles que van desde el respetadísimo Dave Gahan (cantante de Depeche Mode), la inimitable Shannon Funchess (Light Asylum, !!!), así como Black Rebel Motorcycle Club y The Pig Pink. Null + Void va mudando su piel entre pop oscuro, melodías analógicas de sintes, su amor por el Detroit electro y las atmósferas gélidas.
El álbum arranca con el cinemático "Falling Down" (feat. BRMC), poco después se le sumarán instrumentales como "Come to Me" que poco a poco irán caldeando el terreno. Ya que estamos, "Cryosleep" podría considerarse como una banda sonora ideal para una épica espacial. No hay duda, el álbum puede evocar sin complejos a "Blade Runner", paisajes distópicos  y el esplendor de galaxias lejanas. No le tiembla el pulso a Kurt argumentando que este LP está inspirado en "material clásico de ciencia ficción", imágenes de máquinas futuristas que sostienen a humanos en estado de hibernación. La melancólica "Foreverness" explora lo que podrían estar pensando: "Una colección de fragmentos, recuerdos de una vida pasada, preservada, pero incompleta y confusa". Por otro lado, "Into The Void" nos diseña una imagen pacífica, de otro mundo, "como si volaras hacia una luz blanca". El primer sencillo en eso mismo, ver la luz, fue "Asphalt Kiss". Este suena como una escena frenética de persecución bajo la lluvia, mientras que el optimista "Paragon" silba como un tren bala que va lanzado a toda velocidad por un paisaje alienígena.
Debido a la belleza en la que Null + Void construye sus canciones, no van a faltar temas llenos de emoción, piezas versátiles y elegantes. Uenala sumerge esas sonoridades 'old-school' que tanto ama, en cromo, otorgándoles un tono más contemporáneo y brillante. Es lo que sucede por ejemplo en "Where I Wait", donde se respeta al máximo la singular voz de Dave Gahan. Una impresionante canción sobre la esperanza y la incertidumbre.
"La escribí con la mente puesta en todo momento en Dave" asegura Uenala sobre su asiduo colaborador. "Él escribió la melodía y las letras poco después de estar enfermo, creo que influyó en el tono reflexivo." La canción, que también cuenta con Sharin Foo de The Raveonettes, destaca entre las inolvidables excursiones pop de "Cryosleep", junto con el pegadizo "Take It Easy" y el desgarrador "Hands Bound". En este último tema Kurt cuenta con la voz de Shannon Funchess,  la cual alinea con beats frenéticos y campanas góticas. Sobre su presencia, el productor comenta "Shannon canta e interpreta sus letras con un dominio y una convicción que acojona".
El título "Cryosleep" acentúa perfectamente lo que Null + Void expresa a lo largo de este primer largo. "Se trata del deseo de mantener a los seres queridos vivos más allá de esta vida", explica, aludiendo a las experiencias personales que han inspirado y dado color a su música. "Como si te conectaras a una persona que ya está fría por su muerte, la escaneas y capturas sus últimos pensamientos, su despedida final… ese tipo de sensaciones las he intentado interpretar musicalmente." Experimentar los verdaderos motivos de "Cryosleep" es como jugar con el subconsciente y sus diferentes mundos. No faltarían vibrantes reinos de sombras ocultas, recuerdos perdidos y la fascinación ante lo desconocido.
Tracklist:
01. Falling Down (feat. Black Rebel Motorcycle Club) 02. Into The Void 03. Asphalt Kiss 04. Where I Wait (feat. Dave Gahan) 05. Come To Me 06. Take It Easy (feat. The Big Pink) 07. Foreverness 08. Paragon 09. Hands Bound (feat. Shannon Funchess) 10. Lost And Blind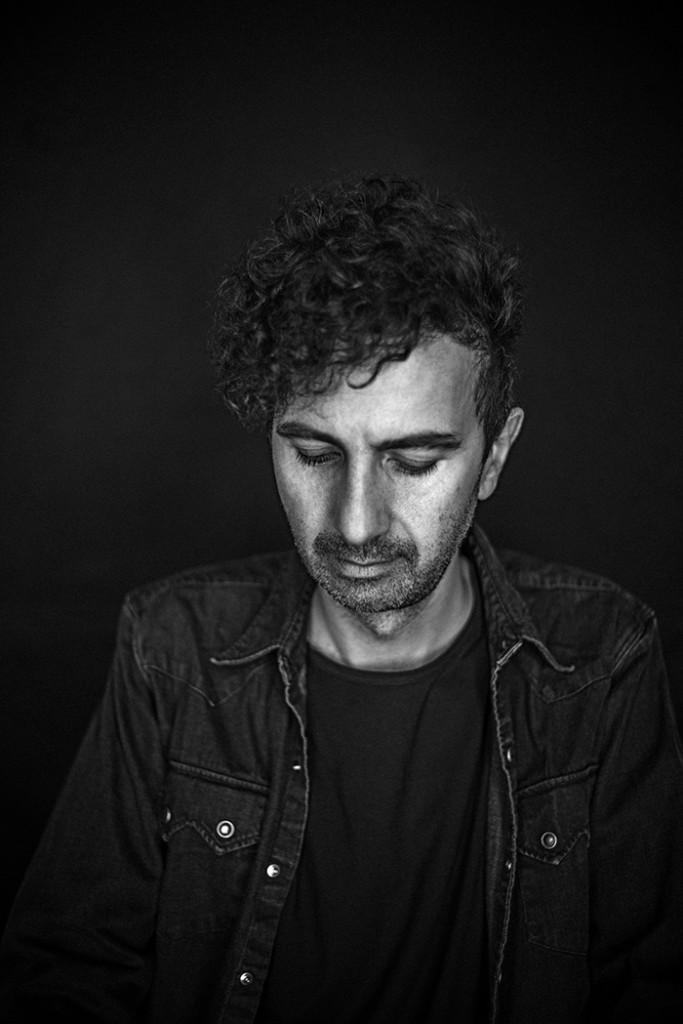 Photo credit: Rainer Hosch

Website  www.kurtuenala.com/ 
Facebook    www.facebook.com/nullandvoidmusik/
Instagram  www.instagram.com/kuenala_nullandvoid/
Soundcloud   soundcloud.com/null-void
Twitter  twitter.com/nulldashvoid


Press / Prensa (Worldwide): bruno@freelastica.com
Bookings: booking@kap10kurt.com