Kasper Bjørke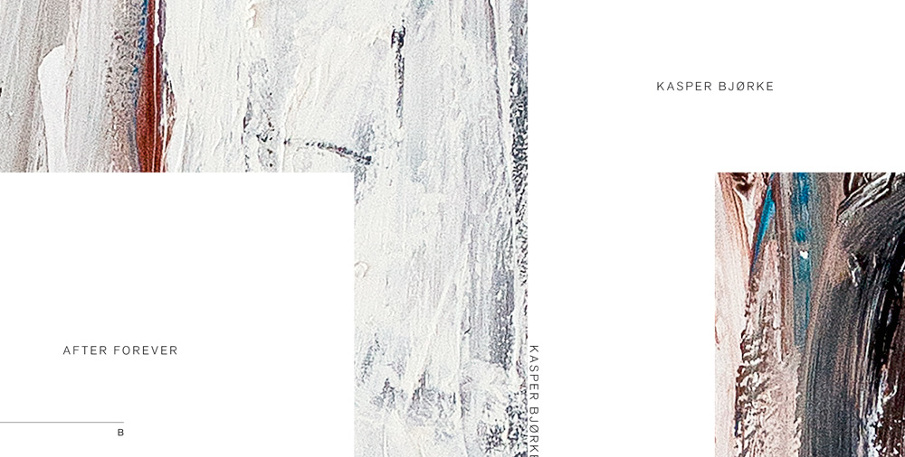 Kasper Bjørke: After Forever
hfn37 – 22.09.2014 – album – cd, coloured vinyl, digital
01. Rush (feat. Tobias Buch)
02. Sylvia (feat. CTM)
03. Marbled Blood (feat. Soho Rezanejad)
04. TNR (feat. Jaakko Eino Kalevi)
05. Grit
06. Lies (feat. Nomi Ruiz)
07. Into Smithereens
08. Apart (feat. Sísý Ey)
09. Forever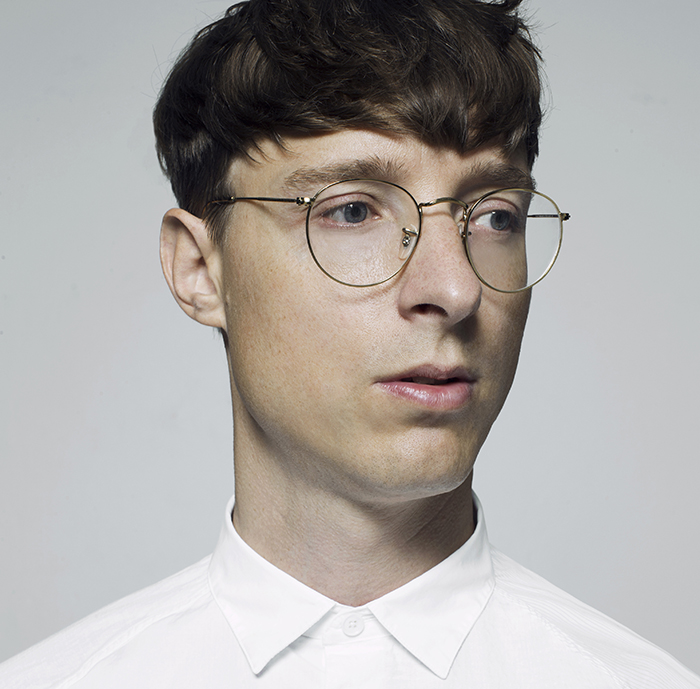 (by Rasmus Weng Karlsen) 


"Kasper Bjørke definitely makes art. Each production feels assured with the Scandinavian impacting a genuine sense of the cerebral into his music." – Clash Music
Kasper Bjørke returns with an exquisite new album, 'After Forever', the Danish producer's boldest and most elegant statement to date.
The scene has been set by two lead singles: 'Rush' featuring Tobias Buch – and 'Sylvia' featuring CTM. Moving away from previous 70s disco inspired sound, Kasper explores new terrain in contemporary, melancholic synth pop; his productions merging themselves into a multi coloured soundscape with echoes from Post Disco/Punk, Kraut and New Wave.
"After Forever is good for dark, sad dancing – or a headphone journey inwards" says Kasper "I feel like I really went somewhere else on this album, to a place where I haven't been before. Out of my safety zone and into a darker space".
The third single 'TNR', set for release August, 18th sees a collaboration with recent Domino Records signing (and a new EP out on Beats In Space) Finnish multi instrumentalist Jaakko Eino Kalevi. Chiming with effervescent synths, melodic flourishes and crisp yet rough-hewn beats, Jaakko's vocals are austere, yet ultimately touching and restrained.
The stunning lo-fi hand animated video from Netherland based Alpaca Animations is a perfect visualization of the feeling experienced from listening to the short and simple lyric hook: 'Times New Roman, times of love, I want to go into the deeper shadows'.
The forthcoming fourth single 'Apart' featuring Icelandic pop trio Sísý Ey, comes across as a 90s pop song dressed in a 80s spacesuit. It is by far the most commercially friendly track on the album and clearly shows Kasper´s love for a strong melody is still intact. Kasper coincidentally ended up working with Sísý Ey after hearing two of the band members singing along to his DJ set in a club in Reykjavik, some drunken morning in spring: "I was actually done recording for the album but still felt like somehow a song was missing… after making "Apart" with Sísý Ey, I knew that the album was complete". (Watch out for the video and remix package that will include a mix by Kompakt Records head honcho Michael Mayer and producer luminary Ewan Pearson).
Elsewhere on the album, the Danish producer demonstrates his flair for beautifully nuanced collaborations. "Lies" features the talents of New York's Nomi Ruiz (previously of Hercules and Love Affair), and "Marbled Blood" is a bubbling deep slow motion drive straight down into the void, where Danish artist Soho Rezanejad (from the blog phenomenon Gold Lip) provides the narrative acid trip.
Kasper also worked with his close friend and Depeche Mode co-writer Kurt Uenala in New York on the instrumental tracks on the album ("Into Smithereens", "Forever" and "Grit").
"I've worked on demos and ideas in New York many times before – but this time I brought these instrumental demos from Copenhagen to New York and basically finished the tracks there with Kurt. Obviously working with him and being in that studio was a special experience… and I think you can sense that in the music as well."
The album exhibits an equally strong and special visual presentation of the musical experience within. Taken from Kasper's private collection, the album takes its name from the stunning piece 'After Forever' by the American, Brooklyn based visual artist John Copeland. A detail of the work makes up the hypnotizing front cover and is only revealed as the whole work, on the inner-sleeve of the marble grey coloured vinyl.
"I had the pleasure of meeting John shortly after I acquired this particular piece and also had the opportunity to visit him in his studio in Brooklyn. He is by far my favourite painter, so it was a really big experience for me. We talked about his work in progress for his next exhibition and I realized that while I was making my album, I was maybe brought to a similar creative space as John Copeland uses in his painting techniques; adding layers after layers and deconstructing the obvious, exploring new ways of creating what you do – instead of taking the same, safe roads as before."