Fernando Lagreca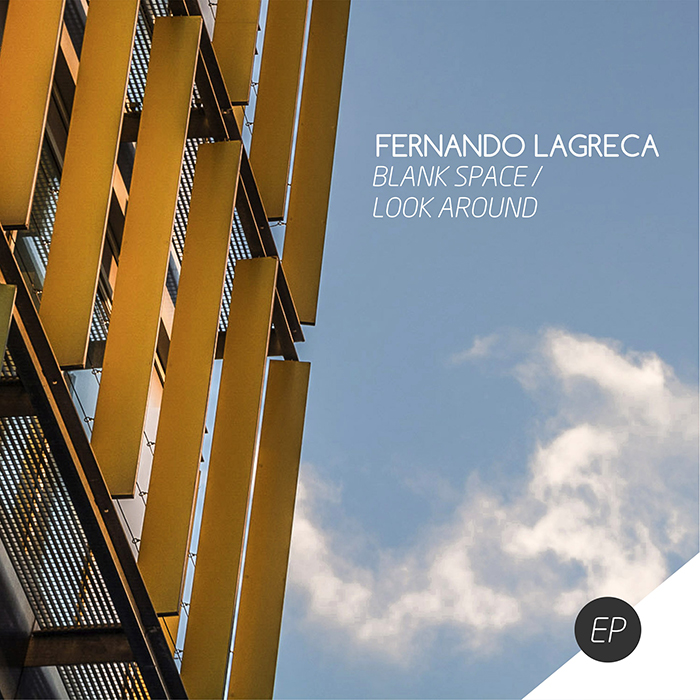 If you thought that nothing more could be done this 2015, you were wrong. The Uruguayan, but living in Barcelona Fernando Lagreca has unveiled now a couple of juicy sweets…
Firstly he anticipates Santa Claus and Christmas Day in serving a couple of gifts, "Blank Space" and "Look Around", two previously unreleased tracks as free downloads. Good for early night dancers (deep house, synth-disco) and for emotional pop and European chillwave explorers. Rhythm is no afterthought; instead, it serves as a platform to push the melodies around new corners.

Si pensabas que ya estaba todo el 'pescao vendido', te equivocabas. El uruguayo residente en Barcelona Fernando Lagreca quiere liberarnos por un rato de tantas listas de lo 'Mejor o Peor del 2015′ con un par de caramelos.
El productor, atífice de LPs como "Control" o "Childhood Is All We Have", se adelanta a Papá Noel regalándonos -literalmente- un par de singles inéditos. De su cosecha son "Blank Space" y "Look Around", dos pasajes donde poder bailar, a la vez sentir la profundidad y la unión entre sintetizadores analógicos, house, pop y disco.

Artist: Fernando Lagreca
Album/EP: A Place EP
Release Date: 20th January 2016 (Exclusive at Traxsource)
Ref: SEX024
Label: Musex Industries
Tracklist:
01 Fernando Lagreca – A Place (Original Mix)
02 Fernando Lagreca – Hard To Find (Original Mix)
03 Fernando Lagreca – Lights Out At Ten (Original Mix)
04 Fernando Lagreca – Five Cents (Original Mix)
05 Fernando Lagreca – A Place (Headbirds Remix)
06 Fernando Lagreca – Lights Out At Ten (Ioan Gamboa Remix)
07 Fernando Lagreca – Five Cents (Fat Cat Remix

The Barcelona-based producer born in Uruguay Fernando Lagreca, presents a minialbum which is undoubtedly one of the wonders of this 2016. This new work titled "A Place Ep" clearly is divided into two different parts, the 4 original tracks by the artist, and a steep section of remixes with Headbirds, Ioan Gamboa and one parent of Musex Industries, Fat Cat.
"A Place" can be included in the ambiguous term of timeless House of more electronic court if we understand "Hard To Find "and "Ligths Out at Ten" as the backbone of the 4 originals, featuring "A Place" as an introduction to the universe of Fernando, and "Five Cents" as the epilogue monologue and anteroom of the aforementioned group of remixes, having the Musex Industries / Sofa Tunes team serious divergences to print your stamp on the cover of this jewel… like in any good family, the older brother won.
The nourished "be-side" (a term used by our press team to refer to large groups of remixes we like to include in our releases between beside, and B-side.):
Ioan Gamboa selected "Lights Out atTen" to move it to a definite field of melodic techno, mark of the spanish producer based in Berlin, an artist that is revolutionizing the national techno scene with his album debut "Multiverse". One of the kingpins in Musex Industries, has "honored" this ep with one of his very few shares. Fat Cat has hatched a remix that harmonizes the whole album. His remix of "Five Cents" continues with a melancholy cadence for the clubber, dancing in a hypnotic Straigth Beat.
Headbirds raises the track "A Place" in the category of masterpiece, in what is probably one of the best artists that have gone through our bunch of labels and sublabels, the listener can feel as if it were a TV show of haute cuisine in which we could see how Headbirds combine the different and simple elements, as if he were a master chef, to create a timeless, delicate dish, which unlike in the TV, we can taste it again and again…


El productor uruguayo afincado en Barcelona Fernando Lagreca nos presenta un miniálbum que es sin duda una de las maravillas de este 2016.
Un miniálbum llamado "A Place EP" claramente quebrado en dos partes muy diferenciadas, los 4 originales del artista, y una fuerte sección de remixes con Headbirds, Ioan Gamboa y uno de los padres de Musex Industries, Fat Cat.
Este trabajo se puede englobar en el ambiguo término del House, atemporal, del corte mas electrónico si entendemos "Hard To find" y "Ligths Out At Ten" como la columna vertebral de los 4 originales, que cuentan con "A Place" como una introducción en el universo de Fernando y "Five Cents" como epílogo del monólogo uruguayo y antesala del antes mencionado grupo de remixes, se entiende este calificativo de electrónico perfectamente con este prólogo y epílogo que tuvieron al equipo de Musex Industries en serias divergencias con su sublabel Sofa Tunes para poder imprimir su sello sobre el cover de esta joya, pero como en cualquier familia bien avenida el hermano mayor es quien ha ganado. La nutrida "be-side" (término que utiliza nuestro equipo de prensa para denominar a los amplios grupos de remixes que nos gusta incluir en nuestros lanzamientos a caballo entre B-side y beside).
Ioan Gamboa ha seleccionado "Lights Out at Ten" para trasladarla al definidísimo terreno del techno melódico, marca del artista español llamado a revolucionar la escena techno nacional con su álbum "Multiverse". Uno de los capos de la corporación Musex Industries ha "honrado" este EP con una de sus escasísimas participaciones en los lanzamientos del grupo. Fat Cat ha tramado un remix que armoniza el conjunto del álbum. "Five Cents" continua en su cadencia melancólica para hacer bailar al clubber dentro de un Straigth Beat hipnótico.
Headbirds eleva el track "A Place" a la categoría de obra maestra, en lo que es probablemente uno de los mejores artistas que ha pasado por los labels y sulabels, convirtiendo al oyente en un espectador de un programa alta cocina en el que vemos a Headbirds combinado los diferentes sencillos elementos cuan Master Chef para crear un plato atemporal, exquisito, que a diferencia de la televisión este sí nos lo vamos a comer una y otra vez, aquí hay para repetir…

Photo Credit: Nàtalia Martín


facebook/fernando-lagreca
twitter.com/greknoise
soundcloud.com/fernandolagreca
fernandolagreca.bandcamp.com