AFFKT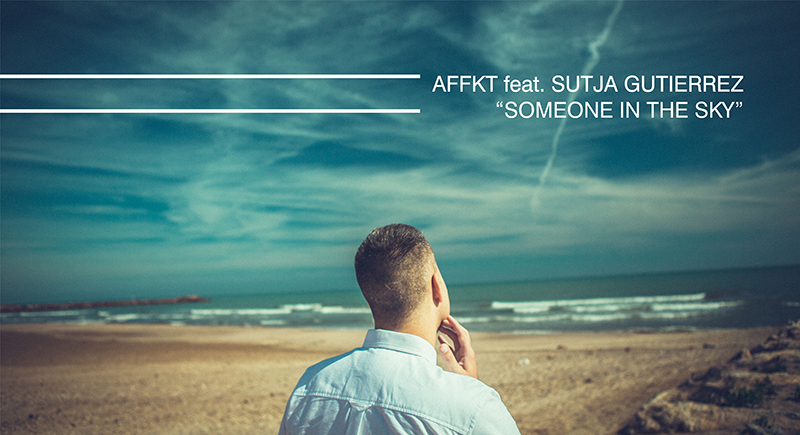 AFFKT feat. Sutja Gutierrez 'Someone in the Sky'
Tracklist:
01. Original mix
02. Dosem remix
Record label: Sincopat (Spain)
Release Date: 30/11/15
Purchase link / link de compra: Beatport 
* AFFKT announces new single extracted from his upcoming 2nd LP. The song entitled "Someone in the Sky" features yet again Sutja Gutierrez's vocals (as already it happened on the previous song "The Show"). Pop sensations have definitely taken a back seat in favour of uncompromising dance floor utility.
The pack is completed with a Dosem's remix.
The new album is set to be released this coming year 2016 (Spring / Summer) via Sincopat.

AFFKT's 'palette of colours' keeps increasing at the same time than the Valencia-based artist shows us the path to follow on his forthcoming LP set to be released in 2016. 'The Show' featuring Sutja Gutierrez's vocals was a great first step to start warning on this ambitious new project; it is time to taste the second advance track: 'Someone in the Sky'.
For the occasion Marc Martinez Nadal aka AFFKT remains confident on Sutja's voice and stubbornly continues to dilute the boundaries between touching electro-pop, dynamic synth-lines and techno-house music. Both of them get straight down to a special driving beat and rich piano arpeggios that pull you deeper and deeper over the 6-minute track's duration. Pop sensations have definitely taken a back seat in favour of uncompromising dance floor utility. A profoundly delightful and undeniably danceable journey.
But 'Someone In The Sky' also brings a stellar name to the boxing ring, a heavyweight, nothing less than Dosem. He delivers for our particular enjoying a classy club rework leaning shuffler with heady doses of a techy groove. A sure-fire floor-filler. Totally functional for jacking your body wherever you happen to be.

El valenciano AFFKT continúa con paso firme enseñándonos las piezas que compondrán su 2º álbum de estudio. Dicho lanzamiento está previsto para la primera mitad del 2016.
En él quedará patente que su versatilidad no se casa con nada ni con nadie. No existirán muchas fronteras estilísticas en lo que promete ser un LP 'redondo' en muchos sentidos.
Buena muestra de lo que será esta fantástica paleta de colores ya quedó patente cuando unos meses atrás lanzó "The Show", un original que contaba con la voz de Sutja Gutiérrez y que sin duda alguna nos empezó a poner sobre aviso del ambicioso proyecto que está por llegar. Como con la Nutella todos queremos más, siempre más, en bandeja tenéis ya un segundo single que degustar: "Someone in the Sky".
Para la ocasión Marc Martínez Nadal aka AFFKT sigue confiando en el temperamento vocal de Sutja. Su electrónica de pista vuelve a fundirse con sonoridades como el pop. Templanza, nostalgia, melodía pero al mismo tiempo dinamismo y garra. Es muy difícil que pase desapercibida la encrucijada de sintetizadores y arpegios de piano, a la vez que la profundidad de cada beat, de cada atmósfera o bucle que se subleva. Seis minutos  donde la parte humana se pone al servicio de las máquinas, y viceversa. Báilalo, siéntelo.
"Someone in the Sky" viene para colmo con bola extra. La presentación de este nuevo single está acompañada de la remezcla de uno de los artistas más sobresalientes de la escena española: Dosem. Suyo es el incendio que se provoca nada más pulsas el 'play' de su versión del mismo tema. El gerundense nos inyecta su particular dosis de clase. Esa que semana tras semana nos demuestra en cabina. Irresistibles minutos de groove, techno y house que arrancan a bailar hasta al más indolente de la clase.
PRESS ASSETS / MATERIAL DE PRENSA
ARTWORK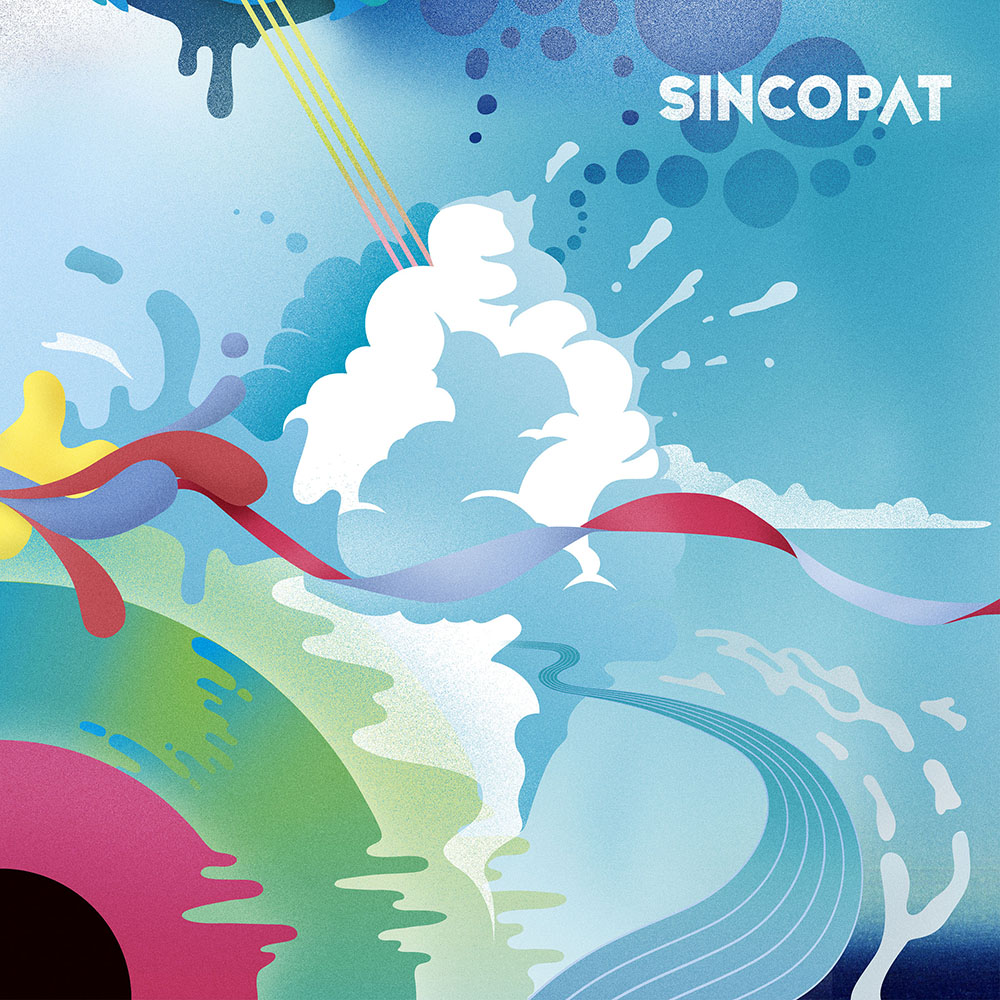 PHOTOS / FOTOS
LINKS
affkt.com
facebook.com/AFFKT
soundcloud.com/affkt 
sincopat.com
facebook.com/sincopatmusic
soundcloud.com/sincopat