Depaart 2020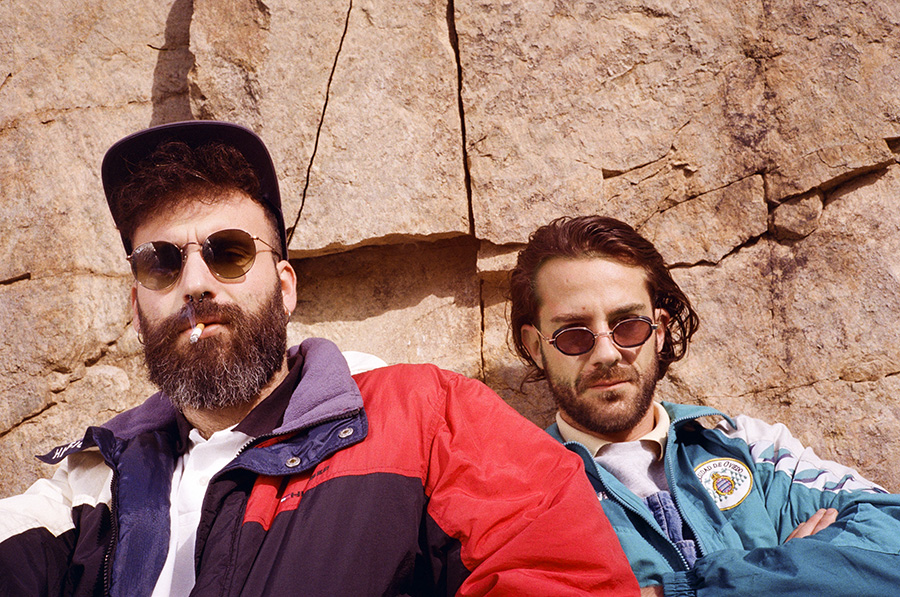 Artist • Label • Party
Press Contact | Contacto Prensa – bruno@freelastica.com

EN
"Born as a label, fed as a party, grown as a collective and cured as an artist. The history of Depaart is not common."
Born back in 2012 when Carlos (Moliner) and Jorge (Georgeous) met and launched this initiative. The name? Just right before its birth Moliner was settling with way to Berlin (where he remains ever since and where the label is registered) so it was born as a project between the two cities: Madrid and Berlin. Depart. Arrivals. Art. Departures and arrivals. You get it.
While the first releases were seeing the light, some early label nights in Madrid's nightlife came out. It was in one of those when Moliner and Georgeous met Guille (part of Easy Kid at the time) and Fran Zaragoza, two producers and promoters that were stepping in hard into Madrid's scene and hosted some parties together. Depaart's 23rd release was the first one for Guille (Easy Kid) and the 26th for Fran Zaragoza in 2015. Right after the label was turned into a label-collective with the four artists releasing exclusively on it. For a while quite a while there was a match between a monthly release and a monthly label night, but that rhythm slowed down when a new and daring idea came to reality: a full on live performance between the four of them and under the name of the label. In May 2017 they did their first live performance all together in Madrid, a digital live set with 15 original tracks. But due to Jorge's new baby and to Moliner's distance from Berlin it wasn't long until Guille and Fran took over the artist facet of Depaart.
The duo have achieved more together under this name than ever before. Both Djs since young stages and producers for over a decade now, it was one of these shifts of name and profile that made the break. They had been playing together more than often as Easy Kid B2B Fran Zaragoza since 2011, so it felt kind of natural to merge under the same umbrella. Playing with someone else is not that easy, and if you've tried (to do it properly) you've probably already found out. You really need to know each other's taste and music, physical language, conception of hard and soft, new and classic, etc. Framing a B2B in this case was pretty easy even despite the natural differences between them.
The big day came on the 25th of October 2018, sadly at the same time that Guille lost his father to ALS. No other than Sasha's Last Night On Earth released "Blowing Smoke" with remixes from A Friend of Markus and Animal Picnic. Soon followed by tracks featured in several VAs from Berliners Stil vor Talent and Mono.Noise and a full EP at AFFKT's Sincopat with Lauer and Tuff City Kids remixing and Tom Trago participating in one of the tracks.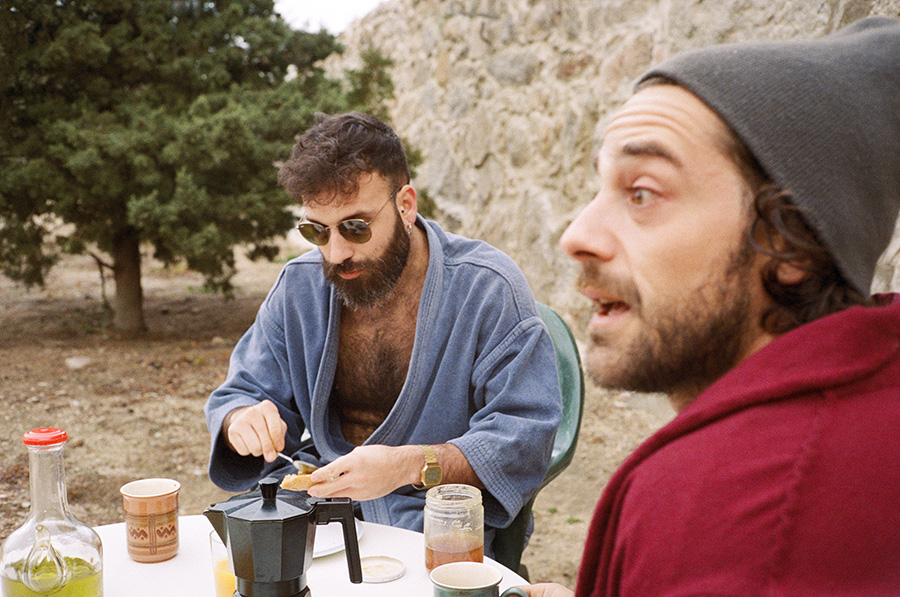 The duo found itself having the first decent international gigs reaching out to a larger and more diverse audience. It was the time to hit back to the parties, so they came up with Tortilla: a curious daytime mix between music, art expositions, and actual tortilla tapas included with the entrance, an a great lab with plenty of room to develop new ideas and to build a stronger network by merging it all together.
Their second release in Last Night On Earth 'Migrate' was an incredible achievement. It meant a lot for them because a second release in such an institution feels like being accepted, one of the best feelings for our social monkey brains. It came with a killer remix from Kiwi and made it pretty far up on the tops, Migrate is one of their most special tracks.
It's pretty obvious that Depaart's DNA codifies DIY genes. The label, the party, the artist. It all feedbacks positively. All built from the ground, fully financed by the events and gigs since 2015. Before the Great Lockdown the last months these two have been playing at Amsterdam's Pontoon, Berlin's Katerblau, Warsaw's Jasna1, Ibiza's Heart, Beirut's B018, Mauritius Z'Ille Beach and Barcelona's La Terrrazza amongst local gigs in Madrid's Fluido and Tortilla.
Now Depaart is back to the industry as a record label with some of the freshest artists out there. The first EP of this new era comes from MX with Bufi 'Opala', featuring 3 unique original tracks with Bufi's unmissable subtle ethnic and yet contemporary and not-chamanic touch. Wrapped up with a remix from the Depaart duo, just to make the whole thing a bit more confusing.

(Photo Credit By Ariadna Sánchez-Albornoz)