Denny Loco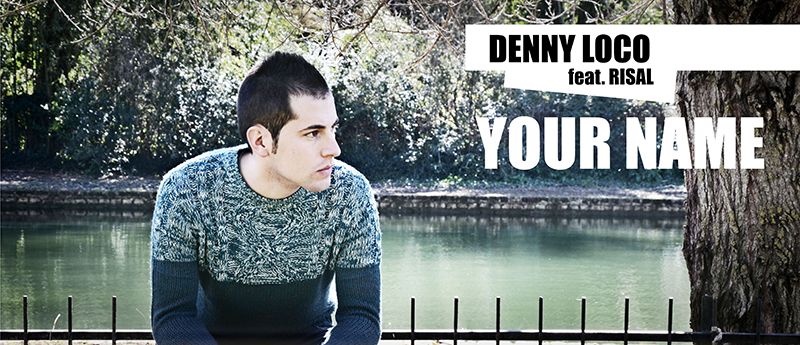 DENNY LOCO feat. Risal release "Your Name"
Tracklisting:
1. Denny Loco feat. Risal – Your Name (Original Mix)
2. Denny Loco feat. Risal -Your Name (Denny Loco & Giulio Lantieri Remix)
3. Denny Loco feat. Risal – Your Name (Instrumental Mix)
Record label: Le Club (Italy)
Release Date: 23/11/15
Purchase links / links de compra: Beatport / iTunes / Spotify
* He was recently supported by Solomun with his own track "Centoundici". We are witnessing the first steps of one of the younger and most talented Italian artists of the European electronic music scene.
* Ha recibido recientemente los elogios de Solomun gracias al tema "Centoundici". Estamos ante una de las más jóvenes y firmes promesas de la nueva escena electrónica / indie-pop italiana.
Denny Loco is available for interviews / podcasts – Denny Loco está disponible para entrevistas / podcasts:
bruno@freelastica.com
DENNY LOCO & RISAL


Denny Loco recently supported by Solomun with his own track "Centoundici" was born in Syracuse (Sicily, Italy) in the 1987. At 16 he started playing in clubs in his own City, moving to more prestigious club residencies around the surrounding provinces. Over the years the passion for House music grew and began to study the history of this fantastic musical genre, respecting vinyl and at the same time embracing new digital technology developments.In 2009 in Bologna he meets Sicania Soul (Irma Records), who suggested to start a label together. A few months later Gospell Records was born.Were a number of quality releases saw the light.Denny is now a member of the collective 'United Engravers' and this year has won the title of Best Remix in the competition Shock & Chic pres. Inaya Day feat. Barbara Tucker organized by the digital store 'Inndigital' in collaboration with Revox Music Group.Currently, Denny's Tracks are included in more than 15 Compilation distributed worldwide and many of his tracks feature in the top positions of 'Made In Italy' renowned Italian web Club chart.
Risal aka Salvo Rizzuto represents a combination of natural mediterranean vibes and strong deep passion for American Black Music and mixes very well with Denny Loco's underground house music style. Over the years he has collaborated with Trevor Horn , D-Influence, Mark Hawkes, Freedom or Not, Sunshaker, Loners, and Atelier. With Atelier last May they won 'The Soul Must Go On' music contest sponsored by Kia.
In 2013 they decided to work together, creating a new project, where the two styles combine : that of Denny' style tied to underground house music, and Risal with his more soul / jazz classic style. This merger has produced a project with a new, fresh and positive style, a free style without links to any specific genre of music, suitable for everyone. This is just the beginning, keep following and keep an eye on these guys.

Denny Loco nació en Siracusa (Sicilia, Italia) en 1987. A los 16 ya comenzó a pinchar en las salas de dicha ciudad, no tardó mucho para dar el salto a otros clubes de mayor nivel de las provincias colindantes. Con el tiempo su pasión hace la música house creció de manera, tanto que no solo la escuchaba, producía, también estudió su historia. En 2009 conoció a Sicania Soul (Irma Records) con quien creó el sello Gospell Records. Denny forma parte también del colectivo United Engravers ganando gracias a ello este mismo año el título al Mejor Remix por el realizado a Shock & Chic pres. Inaya Day feat. Barbara Tucker organizado por Inndigital en colaboración con Revox Music Group. Podemos encontrar actualmente las producciones de Denny Loco en más de 15 recopilaciones editadas a nivel mundial, también hemos podido encontrarlos entre los primeros puestos de las listas de sonido de Club.
Risal aka Salvo Rizzuto representa por su parte ese halo vocal mediterráneo tan particular… pasional y profundo. A la vez tiene un regustillo fantástico a los sonidos negros de la música norteamericana. Ha llegado a colaborar con Trevor Horn , D-Influence, Mark Hawkes, Freedom or Not, Sunshaker, Loners o Atelier (con quien ganó en la pasada primavera el concurso 'The Soul Must Go On').
En 2013 Denny y Risal decidieron meterse en el estudio y sacar adelante este proyecto conjunto. Uno donde con bastante inteligencia y disciplina entremezclan house underground junto a sonoridades más clásicas como el soul y el jazz. Esta fusión ha dado lugar a un nuevo proyecto que destaca por su frescura y positividad. Una combinación donde no se quieren casar con ningún estilo en concreto, ideal para todo tipo de oídos. Esto es solo el comienzo, si somos medianamente inteligentes no deberíamos quitarle la vista de encima.
PRESS ASSETS
PHOTOS
ARTWORK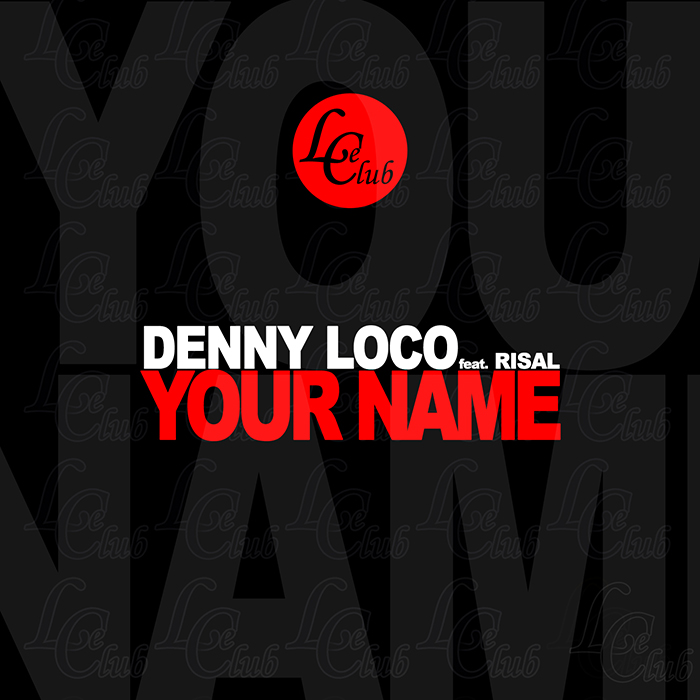 LINKS
facebook.com/leclubrecords/
soundcloud.com/le-club-records
facebook.com/Denny-Loco
soundcloud.com/denny-loco-gospell-rec