Brunetto: Reworks

*Player en BANDCAMP*

BRUNETTO "REWORKS"
Heitt Feat KDHN – The Great Wheel (Brunetto Remix)
Brunetto Feat. New5ense – Survivor (2016 Jungle Camp Rework)


Brunetto  has just launched a great example of what he defines "electronic music from urban roots". A EU / USA connection without hinderance or prejudice… "Reworks".
The first track "The Great Wheel" is where he remixes Heitt alongside the New Yorker Khaleel Nicholson AKA KDHN. Next up is his new version of "Survivor", a single included in his last LP "Sheroine" (Irregular), featuring the MC from Lancaster (Pensilvania) New5ense.
Before the end of 2016 we'll get to listen to another one of his remixes, this time of AFFKT's "Ikigai". It will be included in the album "SOATS Remixed" (Sincopat). At the start of 2017 we'll get the first taste from his next LP: "Humanity" alongside the vocalist Bearoid. Later on in the year, another project showing a lot of promise: Wolf and Amadeus. A project that will give equal importance to cinematographic atmospheres, electronica and classical music.

Brunetto nos regala (literalmente hablando) dos caras de una misma moneda, de lo que él entiende por música electrónica de aires urbanos. Conexión EU / USA sin trabas ni prejuicios… "Reworks".
En primer lugar "The Great Wheel" donde remezcla a Heitt junto al neoyorquino Khaleel Nicholson aka KDHN. Acto seguido su nueva versión para "Survivor", single incluído en su último LP "Sheroine" (Irregular), junto al MC de Lancaster (Pensilvania) New5ense.
Antes de acabar el 2016 volveremos a escuchar una remix suyo, esta vez de AFFKT "Ikigai". Será incluido en el álbum "SOATS Remixed" (Sincopat). Ya a principios del 2017 el primer adelanto de su próximo largo: "Humanity" junto al vocalista Bearoid. Más avanzado el año, otro proyecto que promete: Wolf and Amadeus. Donde tratará por igual atmósferas cinematográficas, electrónica y música clásica.


Heitt Feat KDHN – The Great Wheel (Brunetto Remix)
Brunetto's remix to be included in the forthcoming Heit's Remixes album.
Original track: Heitt Feat KDHN – The Great Wheel (My Son, My Son)
(Spotify) goo.gl/oI2gRQ
(iTunes) goo.gl/ammezH
HEITT
"Heitt" is a music duo that merges electronic music with pop and hop frequencies. The members of "Heitt" take over this project as a privileged canvas in which they can keep their identities and feed the difference. "The great wheel" starts with a simple melody engaged over risky rythmic beats and a tense harmony in which Kode's voice settles narrating a direct and emotive message.
twitter.com/Official_Heitt
www.facebook.com/heitt.official/
Khaleel Nicholson aka KDHN 
Khaleel Nicholson aka "KDHN" is a singer/songwriter who hails from Staten Island, New York. KDHN's sound is a fusion of Pop, R&B, Alternative, Hip-Hop and cryptic storytelling to create music for the voiceless, those who feel lost and want to escape the troubles of the world. Pushing the sonic boundaries KDHN grabs the listener's ears and takes them on a journey with his innovative and gripping style, that anyone from any generation can enjoy.
Below is his first single called "Down Yonder" featuring another young upcoming MC named Monk.
twitter.com/Official_KDHN
KDHNxLWA – Kode-down-yonder-ft-monk-prod-kony
Brunetto Feat. New5ense – Survivor (2016 Jungle Camp Rework)
Brunetto's 'Survivor' (feat. New5ense) original track is included on the "Sheroine" LP released via Irregular imprint in 2014.
brunetto.bandcamp.com/album/sheroine
Brunetto himself prepared this 'rework' and is very pleased to give it away. It is now a great time also to announce his brand new remix for Heitt, another for AFFKT ("Ikigai")and last but not less important, a new single alongside the vocalist Bearoid entitled "Humanity" to be released in early 2017 (It will be a first advance from Brunetto's upcoming album in late 2017).
Brunetto is preparing also an exciting new project: Wolf And Amadeus. Just instrumental and very electronic sounds merged with cinematic atmospheres and classical music..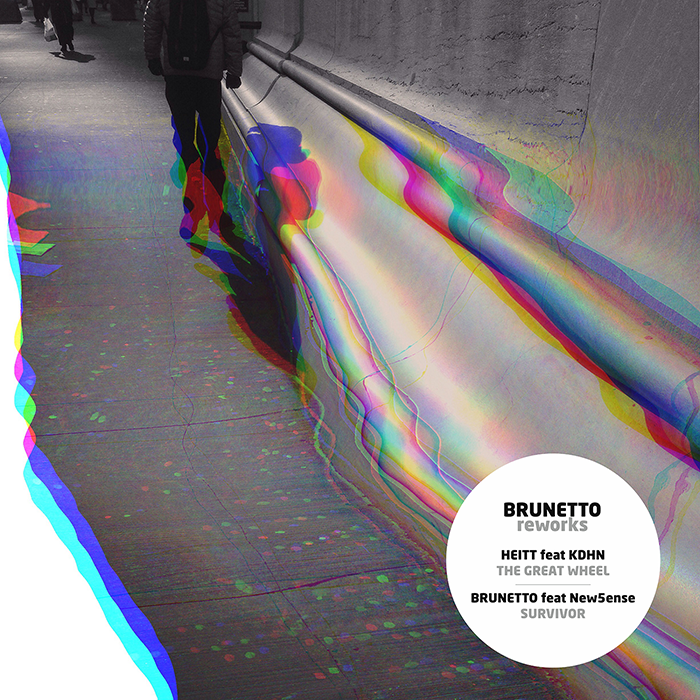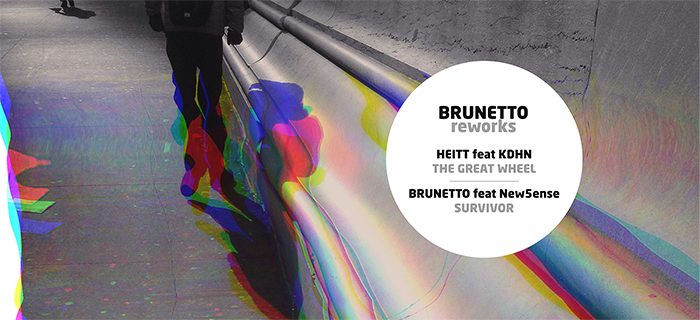 ARTWORK PHOTO: SERGIO 'APHRO' SAIZ

PHOTO CREDITS: MP. HUBACZEK