Try A Little
Trentemøller – Try A Little
(In My Room)
Disponible a partir del 30 de agosto / Available from August 30
Canción y vídeo / Song and video
"Try A Little" es el 3er single en ser extraído del nuevo LP de Trentemøller "Obverse" (Sept.27)
"Try A Little" is the 3rd single taken from Trentemøller's new LP "Obverse" (Sept.27)
Stream / descarga / download
https://trentemoller.lnk.to/Obverse
#new #single #video #trentemoller 
#2019 #electronicmusic #ambientpop #altern #synth #dark #dreampop
#new #album #autumn #fall #obverse
Contacto Prensa | Press Contact – bruno@freelastica.com
(España + Latino-américa + Italia  + Ελλάδα + Türkiye +  Hrvatska)
ES 
La tensión se masca en el ambiente. Algo no tan distinto a las sensaciones que uno pueda tener rodando por una pendiente cuesta abajo. Logras pararte, pero espera, ¿qué es eso sonando de fondo? ¿un sinte? ¿una voz? Fue como un gemido reprimido finalmente liberado. Eso, tras instantes de confusión, agotamiento e incluso temor. El 'diálogo' entre elementos que ansiábamos está por ocurrir.
Haz que me siente amor mío,
Dime que estás loco,
Porque yo ya perdí bastantes veces mi cabeza por ti…
Las letras de las canciones son en ocasiones abstractas, más aún si estas acompañan la música de Anders Trentemøller. En esta ocasión, "Try A Little". Lo que tampoco se podrá negar es que la componente de la banda de indie rock estadounidense Warpaint, Jenny Lee, nos canta directamente desde el corazón. Todos sabemos lo que es desvivirse por alguien. E inexplicablemente lo que es amar a una persona que aparentemente es incapaz de amarnos de la manera que creemos merecer. La ausencia de reciprocidad nos acaba enloqueciendo… Y es que todo podría ser tan fácil.
Inténtalo un poco,
trabájalo un poco,
Sé un poco más para mi. 
Un estallido de sonido ambiental eleva la canción en los coros, impulsados a su vez por un patrón de guitarra cinética. El protagonista finalmente lo explica en mayúsculas: las acciones hablan más que las palabras, y es hora de cumplirlas. Se trata de un punto bastante sencillo de entender; se trata de la frustración que cualquier persona siente cuando demuestra que se preocupa por alguien.
No es difícil conectarse, de un modo subjetivo, con muchas de las canciones de Trentemøller. Nos vemos reflejados en esa pareja que se ha comprometido con una relación, o en las personas cargadas de amor no correspondido. De quienes tienen la esperanza de algo que nunca ocurrirá, "Try A Little" podría ser incluso más sencillo de relacionar con todo eso que cualquier otra canción anterior del danés.
"Quiero mucho a esta canción. Dice la verdad sobre algunas de las cosas más difíciles de admitir de uno mismo. La compuse en un acto de vulnerabilidad. Fue como de costumbre un ejercicio consciente, esta vez dirigido hacia mí mismo y las últimas relaciones que han ocurrido en mi vida. Estoy pidiendo ayuda, presencia. Ya sabes… "¡Muéstrate! ¡Por favor!" confiesa Anders.
La música de Anders y la letra de Jenny combinan tan bien que no sorprende que hayan trabajado juntos en el pasado ("Hands Down"). Solo tenía sentido darle otra oportunidad a esa asociación, eso que en un principio, el álbum "Obverse", estaba concebido para ser únicamente instrumental.
"Siempre ha sido extremadamente desafiante crear voces para música que no fuese precisamente mía, sin embargo, por alguna extraña razón fluyen sin esfuerzo cada vez que trabajo con Anders; alguien con quien he tenido el placer de colaborar de nuevo" comenta Jenny.
Como sugiere el título del álbum -"Obverse"- se nos presentan escenarios opuestos, entonces, ¿por qué debería sorprendernos tanto que la máxima súplica por la paridad emocional se construyese de manera tan simbiótica?
*El video-clip de "Try A Little" ha sido producido por el cineasta experimental y animador nominado a un Emmy, Thomas McMahan.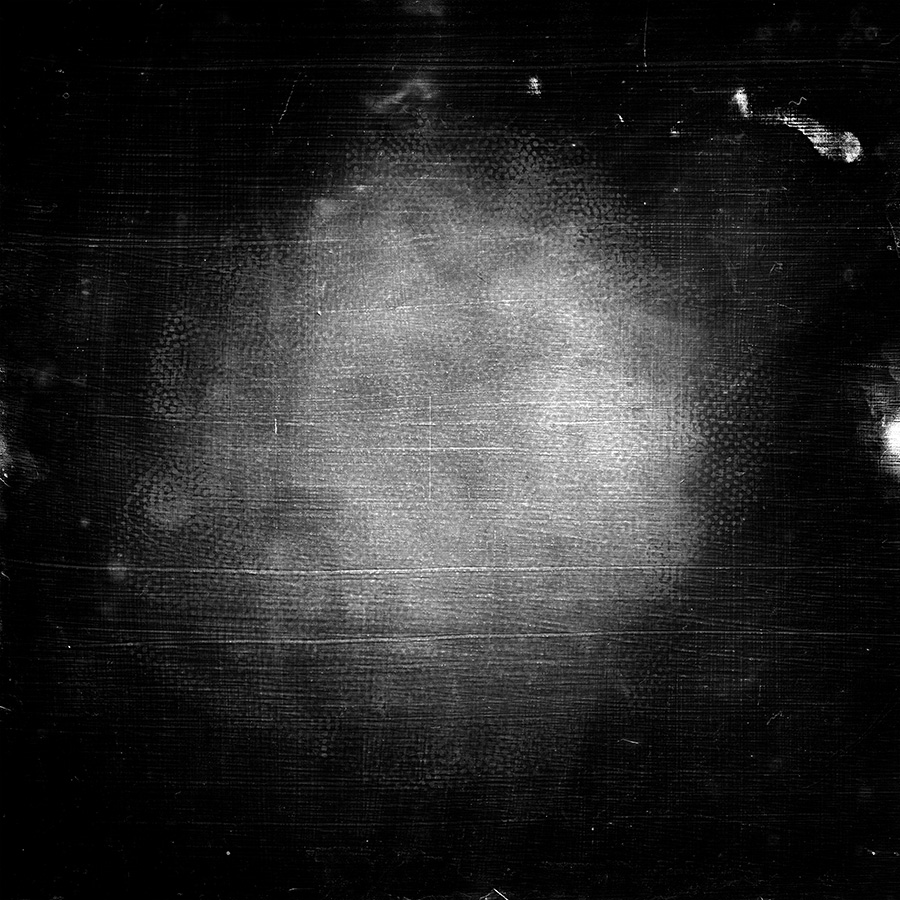 ENG
The intro drum loop signals something is about to happen. A tense anticipation sinks in, not unlike the feeling one gets taxiing down a runway. Something is warbling in the background. A synth? A voice? It echoes a pent up whimper, finally being released, after interminable periods of overarching confusion, exhaustion, and even dread have taken a person to the breaking point. A long overdue conversation is finally about to happen.
Sit me down baby
Tell me that you're crazy
'Cause I've lost my mind
Enough times
For you
Song lyrics are often abstract, particularly so in Anders Trentemøller's music, but Warpaint's Jenny Lee is singing straight from her heart in "Try A Little." We know what it's like to unilaterally care for someone, inexplicably loving a person who is seemingly incapable of loving us back in the way we deserve. The absence of reciprocation is maddening. It could all be so easy.
Try a little
Work a little
Be a little bit more for me
A burst of ambient wash lifts off the song at the chorus, buoyed by a kinetic baritone guitar pattern. The protagonist finally spells it out in capital letters: actions speak louder than words, and it's time to deliver. It's a point that's simple enough to make, enveloped in the frustration that this should just naturally occur to any person who claims to care about someone.
It's not difficult to connect, personally, to many of Trentemøller's songs. We see ourselves in the partner who has compromised themselves in a relationship, or the person burdened with unrequited love, who holds out hope for something that will never be, but "Try A Little" might just be the most relatable yet.
"This song is very dear to me. It speaks the truth regarding some of the hardest things to admit to oneself. It was an act of vulnerability. As per usual, it was a stream of conscious exercise, this time directed towards myself and the relationships most present in my life, asking for help, presence. You know… 'show up! Please!'"
Anders' music and Jenny's lyrics pair so well it will come as no surprise they have worked together in the past. It only made sense to give it another go for this release, even though the album it will be included on, Obverse, was intended to be entirely instrumental.
"It's always been extremely challenging coming up with vocals to music that is not my own, yet for some reason it happens pretty effortlessly every time with Anders, whom I've had the pleasure of working with again."
As the album title suggests, Obverse presents opposing scenarios, so why should we be surprised that the ultimate plea for emotional parity was constructed so symbiotically?
The music video for "Try A Little" has been produced by experimental filmmaker and Emmy nominated animator Thomas McMahan.