RAW FILES
LASERS
#nuevos #new #singles #tracks #album #marzo2023
#synthdisco #cosmic #housemusic #acid
La banda barcelonesa Lasers regresa en este 2023 con nuevo disco de estudio: "Raw Files" (Beautiful Accident)
Barcelona-based band Lasers returns in 2023 with a new studio album: "Raw Files" (Beautiful Accident)
Fecha de lanzamiento / Release date:
"RAW FILES" ALBUM 24/03/2023
Label: Beautiful Accident
 Smart URL -  https://orcd.co/rawfiles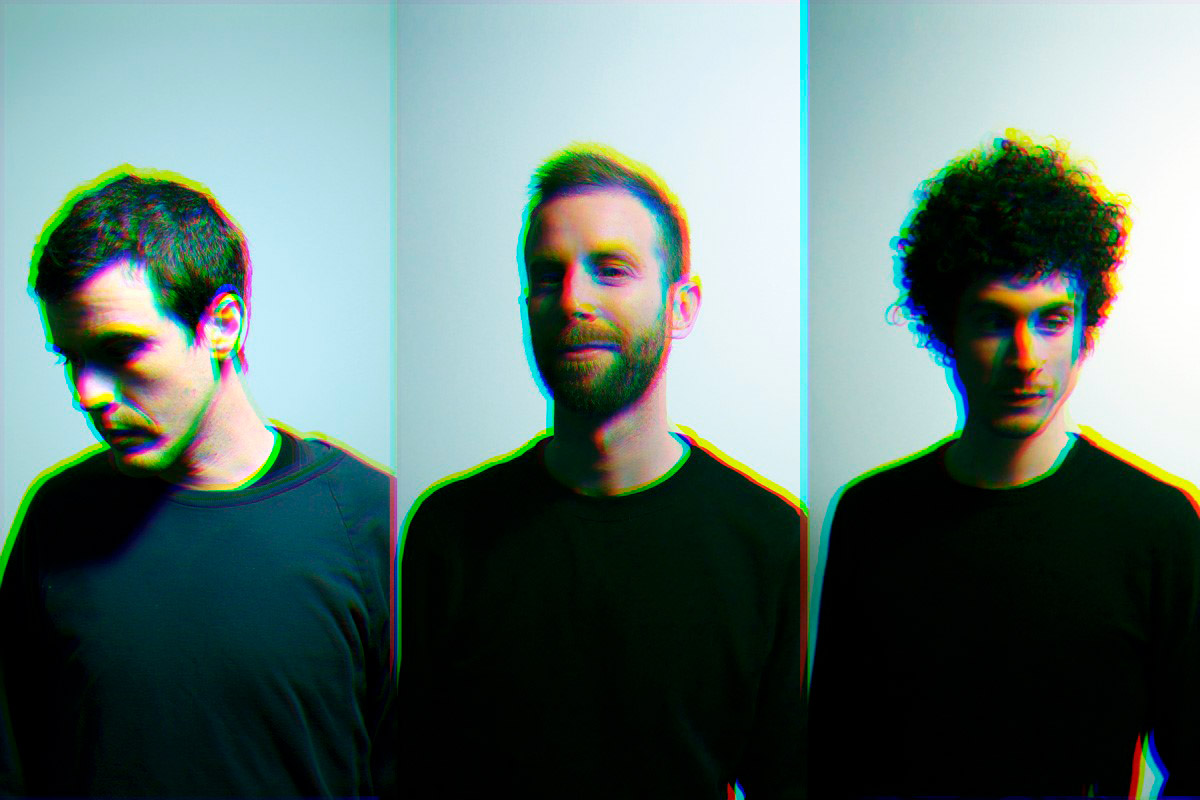 es. 
El nuevo álbum de Lasers da continuidad a «Possible Start Conditions», publicado en 2018 también por Beautiful Accident. Así mismo recoge el testigo dejado por los aclamados LP «Juno» y «Exchange Levels» -ambos en Irregular- y por supuesto el EP «Lasers» de 2011 con el que todo empezó.
«Raw Files» se ha elaborado durante los tres últimos años y se compone de 10 temas originales. El camino ha sido tan creativo como laborioso. Un enorme puñado de ideas sobre la mesa (de mezclas) donde finalmente se consiguió lo que la banda deseaba: esa prolongación del concepto musical por el que Lasers siempre ha luchado, uno lleno de naturalidad. Canciones de sensibilidad electrónica, física y mentalmente bailables.
«Durante el proceso, sólo nos hemos centrado en hacer el disco, sin tener en cuenta nada más allá de la concepción del mismo, algo similar a pintar un lienzo en blanco. Sin darle muchas vueltas al concepto o tema general, sólo trabajando en lo que va saliendo, hasta quedar totalmente convencidos», nos cuentan los chicos.
En un caso como el de Lasers -devoradores de música e incluso grandes apasionados de los directos donde se funden batería real, máquinas de samplear, bajos y sintetizadores- las influencias cara a este nuevo disco son casi infinitas. Entre las cuales, y antes puntualizando que para nada se fijan ni quieren parecerse a alguno de ellos en concreto, estarían Tangerine Dream, Bicep, Kraftwerk, Claude Young, Shinichi Atobe, Floating Points o Prins Thomas.
Ellos nos lo quieren remarcar de nuevo, «como viene sucediendo en los anteriores discos, hemos tratado de mezclar el dinamismo de las baterías de Alex (Farré) con el sonido arbitrario y vivo que ofrecen los sintetizadores analógicos, siempre presentes a lo largo y ancho del nuevo álbum.»
En el apartado técnico no estará de más decir que las baterías fueron grabadas en el Estudio Hukot de Barcelona, con Milo Gomberoff, y el resto de instrumentos y pistas en el propio estudio de la formación «con la calma y relajación que ofrece el poder experimentar todo lo que hemos querido y sin un tiempo que nos limitase.»
El encargado de mezclar y dar sonido al disco, a las composiciones e ideas de Lasers, ha sido una vez más Iván Lorenzo, uno de los componentes de Lasers.
La foto de la portada corre a cargo de Pedro Pegenaute, mismo autor del diseño de «Juno».
eng.
The new Lasers album follows "Possible Start Conditions", released in 2018 also by Beautiful Accident. It also gives continuity to the acclaimed LPs "Juno" and "Exchange Levels" -both on Irregular- and of course the 2011 EP "Lasers" with which it all began.
"Raw Files" has been composed over the last three years and consists of 10 original tracks. The path has been as creative as it is laborious. A huge handful of ideas which were finally sorted and executed. A prolongation of the musical concept for which Lasers has always fought, one full of naturalness. Songs full of an electronic sensitivity, and then, physically and mentally danceable.
«During the process, we have only focused on making the record, without taking into account anything beyond the conception of it, something similar to painting a blank canvas. Without giving much thought to the concept or particular topic, just working on what came out until we were totally convinced", the band tells us.
In Lasers case -music devourers and even great fans of live performances where real drums, sample machines, basses and synthesizers work together- the influences on this new album are almost infinite. Among which, and before pointing out that they do not notice or want to be like any of them in particular at all, would be Bicep, Tangerine Dream, Kraftwerk, Claude Young, Shinichi Atobe, Floating Points or Prins Thomas.
They want to emphasize it to us again, "as has been the case on previous albums, we have tried to blend the dynamism of Alex Farré drums with the arbitrary and live sound offered by analog synthesizers, always present far and wide. from the new album."
In the technical section, it will not hurt to say that the drums were recorded at the Hukot Studio in Barcelona, with Milo Gomberoff, and the rest of the instruments and tracks in the band's own studio «with the calm and relaxation offered by being able to experiment everything we wanted and without a time that limited us.»
The person in charge of mixing and giving a proper sound to the album, has once again been Iván Lorenzo, one of Lasers members.
The cover photo is by Pedro Pegenaute, the same author of the design of «Juno».


MONDOSONORO – LASERS 'HEXAGON IN THE SEA'