IOAN GAMBOA – VIBRATIONS REMIXED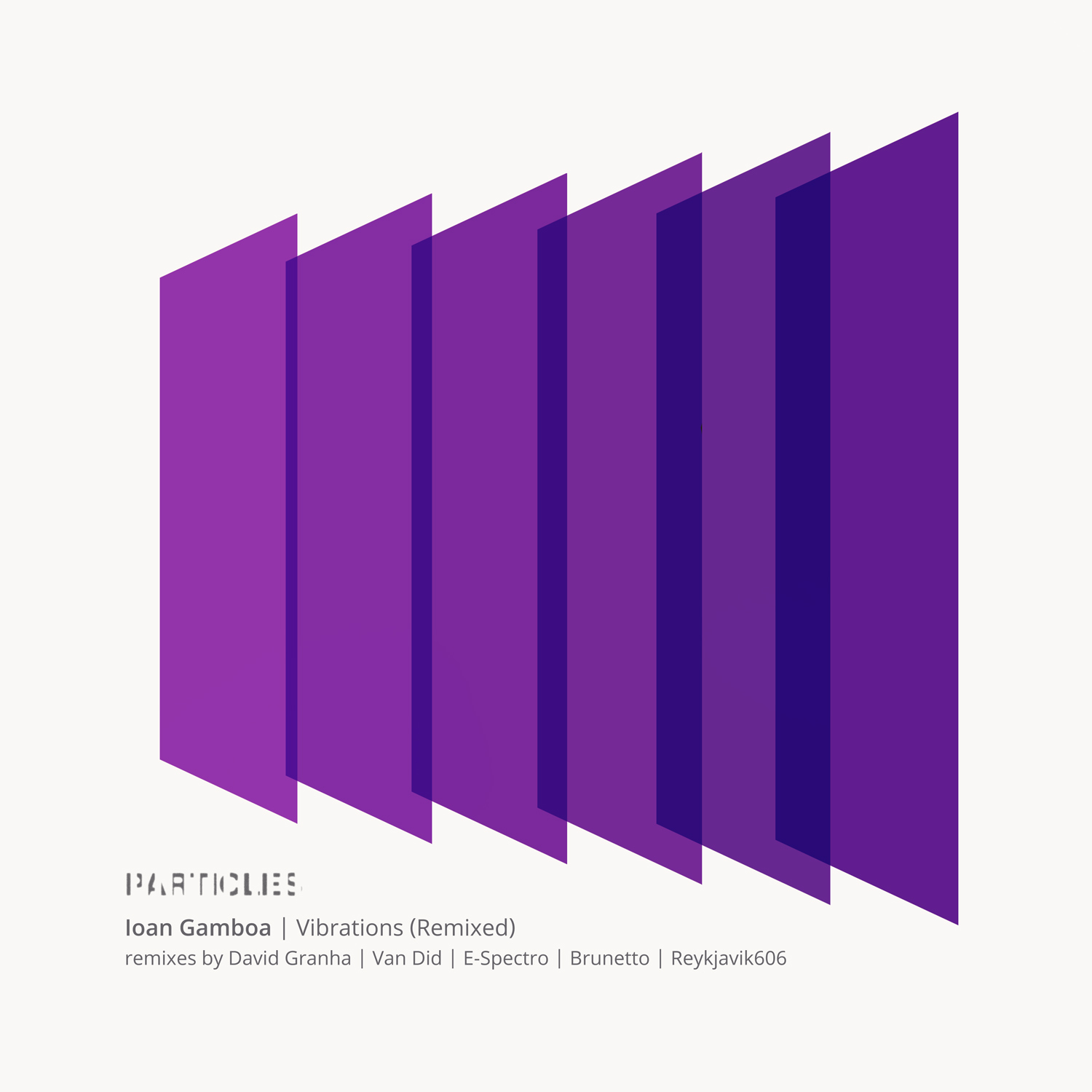 Artist: Ioan Gamboa
Title: Vibrations Remixed
Label: Particles
#CAT: PSI507
Tracklist:
Ioan Gamboa – Inner Circle (Van Did Remix)
Ioan Gamboa – Overture (Reykjavik606 Remix)
Ioan Gamboa – Roots (Brunetto Remix)
Ioan Gamboa – Roots (David Granha Remix)
Ioan Gamboa – Signs & Wonders (E-Spectro Remix)


A Spanish native, now firmly ensconced in Berlin's techno capital, May 2014′s "Vibrations" marked a watershed moment for Ioan Gamboa as a debut, full-length album provided a window into the Spaniard's musical soul. Now, five artists from Europe and South America re-imagine "Vibrations".
From Galicia in northwest Spain, David Granha's name has been a watchword for success and innovation. A debut in 2011 with a pair of tracks featuring on the "Spring Particles 2011″ compilation saw a series of remixes including one from Gamboa himself. Now David Granha returns the favour with a compelling remix of "Roots". Beautiful piano sequences drift hypnotically across rain driven effects and soft pads while strings and vocal elements from Gamboa's original create a rich and diverse interpretation full of emotion and melancholy.
Award winning and multi-talented, Canadian artist, Van Did's music has been signed to the likes of Sudbeat, Traum and an increasing number to his own Grrreat Recordings. Remixing "Inner Circle", Van Did has taken Gamboa's broken beat rhythm section and turned in a four to the floor master class with groove enough to sway any head. Taking the melodic themes of the original, Van Did has created a stunning work of elegance.
With a distinctive sound, E-Spectro's work has been a regular feature on the likes of Nueva, Parquet and Stereo Paradise. With cross-genre appeal their sound has been a compelling fixture in the sets of Denis A, Luke Porter and Moonbeam. Taking the irregular rhythmic patterns of the "Signs & Wonders", E-Spectro have created a beautifully crafted, bass-fuelled track with the delicate melodies and stutter effects that pay homage to the Gamboa's work bringing the original's subtle spoken sample further to the fore. The result is a classy affair with trademark poise.
Seville born but Barcelona based, Brunetto, is an accomplished DJ and performer with numerous residences behind him plus music coordinated for Nokia, Red Bull and Suzuki across Canada and Europe. A production career that has produced three solo albums now sees the Spaniard debut on Particles. Reworking "Roots", Brunetto's interpretation is a bass-driven monster that modulates gloriously, accompanied by broken beats and Burial-esque touches that take Gamboa's work in an innovative and unexpected route.
Final contributor, Reykjavik606 is the product of a multi-talented persona with multiple production monikers. An experienced musician and live performer, work for the Red Bull Music Academy in Madrid illustrated the Spaniard's credentials, in addition to work signed to Boronzai and Xpansul. In "Overture", Reykjavik606 has taken the original arpeggio and turned it into a meandering analogue lead that sits comfortably alongside a collection of sparse beats that evolve into irregular patterns. Delayed and reverb soaked keys add subtlety and delicacy, juxtaposed against harsher sounding elements.
A glorious quintet of innovative re-imaginings has left Ioan Gamboa's "Vibrations" resonating at whole new set of sparkling frequencies.
Directed by Jay Epoch
A&R by Marina Gerardi
Mastered by David Granha, Cid Inc., E-Spectro, Reykjavik606
Design by Ben Mautner
Text by James Warren