IMBERMIND + PETER MURPHY
Edu Imbernón & Clemente pres. Imbermind
'Kind Of Love' feat.

Peter Murphy
#nuevo #new #lanzamiento #track
#indie #dance #electro #rock #postpunk #newwave
#imbermind #petermurphy #bauhaus


es.
IMBERMIND es el proyecto de Edu Imbernón y Clemente en el que los cinco sentidos se ponen al servicio de la revisión de música de décadas anteriores para llevarla a la pista de baile con los elementos característicos de ambos, instrumentación real, Harmonía y sentimiento.
Este mes de abril darán un nuevo paso en su excitante carrera musical publicando la canción "Kind Of Love", donde participa oficialmente el maestro Peter Murphy (Bauhaus, Dali's Car) con su genuina voz. Dicho tema -pero con el título -"Strange Kind of love"- fue publicado originalmente en 1989, perteneciente a su LP "Deep".
eng.
IMBERMIND is the project of Edu Imbernón and Clemente in which the focus is placed on the revision of music from previous decades to take it to the dance floor with the characteristic elements of both, real instrumentation, harmony and feeling. 
This April they will take a new step in their exciting musical career by publishing the song "Kind Of Love", where the maestro Peter Murphy (Bauhaus, Dali's Car) officially participates with his remarkable voice. The original song -"Strange Kind of love"- was published in 1989 from his LP "Deep".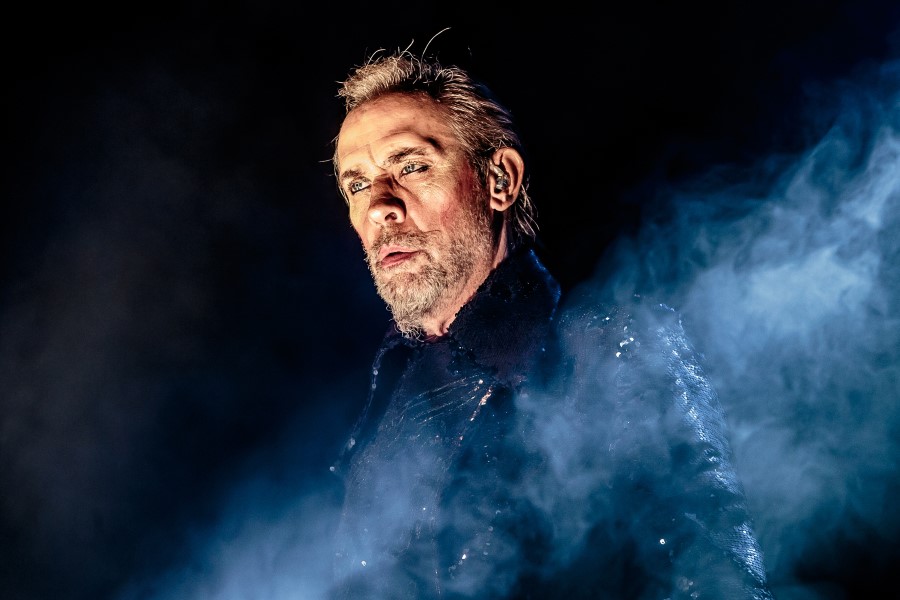 IMBERMIND

Nueva aventura musical de Edu Imbernon y Clemente
es.
"Imbermind nace de lo más profundo de nuestras almas,  dos caminos en un principio separados que ahora confluyen y unen fuerzas para generar una alianza sólida. Lejos de seguir tendencias queríamos volver a nuestras raíces, unas donde entran en juego voces originales, guitarras, batería real y sintetizadores. Es nuestra misión combinar todo esto con la tecnología a la que tenemos alcance hoy en día.
Estamos creando un nuevo universo, pero con un factor indiscutible ante todo, el que siempre nos ha movido, ¡la MÚSICA! Bienvenidos a @imbermind"  (Edu Imbernon)
New musical adventure by Edu Imbernon and Clemente
eng.
"Imbermind is born from the depths of our souls , two separate journeys that now join forces to make a solid alliance, far from following trends, we wanted to return to our roots where original vocals , guitars, real drums & synthesizers come into play , our vision is to blend this style with the technology that is offered to us today.
We're creating a new universe but with one important thing in factor , that has always been , MUSIC! Welcome to life @imbermind" (Edu Imbernon)

- Imbermind = Edu Imbernon + Clemente.
- Edu Imbernon, awarded producer, remixer and globe trotting DJ, responsible for remixes of the xx, Hot Natured and Maya Jane Coles.
- Clemente, one of the most exciting talents to emerge onto the European electronic music circuit over the past few years, his stunning debut long player 'Akelarre' was published in 2022.
- Peter Murphy, he is a master genius! And of course an English singer, known for being the lead singer of the seminal ''goth'' band Bauhaus, after the band split in 1983 he formed Dali's Car with former Japan bass player Mick Karn and released only one album. In 1986 Murphy started a successful solo career, he has released nine studio albums, two live albums and two compilations… The artist's life continues, mutates, and this collaboration with Imbermind is quite an example.


EDU IMBERNON
INSTAGRAM
FACEBOOK
SPOTIFY
SOUNDCLOUD
CLEMENTE
FACEBOOK
INSTAGRAM
SPOTIFY

PRENSA / PRESS
bruno@freelastica.com