HUMANITY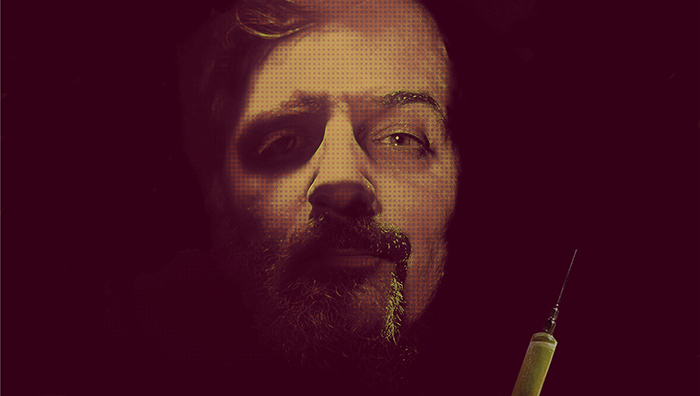 EP, 1 Original & 3 Remixes
Sincopat, 2018
# Sincopat62
Release date / fecha de lanzamiento: March, 2nd  / 2 de marzo



1. Brunetto feat. Bearoid – Humanity (Original Mix) 
2. Brunetto – Humanity Feat Bearoid (AFFKT Remix) 
3. Brunetto – Humanity Feat Bearoid (Kellerkind Remix) 
4. Brunetto – Humanity Feat Bearoid (Fernando Lagreca Remix) 
ENG
"Humanity", that's the title chosen for the new original song from Barcelona-based and multifaceted artist Brunetto (first original track since his last album released in 2014 -"Sheroine" on Irregular imprint- and for the occasion featuring Bearoid's vocals) who mixes electronica, cinematic and futuristic sounds in a soulful pop ballad. There are glimpses of innovative rhythms and his trademark deep, expansive, intricate atmospherically sound.
Rounding out the pack there are a host of incredible three phat-remixes which bring the thought inducing sounds of Brunetto that much closer to the dancefloor.
Pure energy and vibrational healing of AFFKT (Sincopat's label owner), analog synths lover Fernando Lagreca & the Swiss Marco Biagini aka Kellerkind, all of them bringing their unique sounds and production genius to the table taking their remixes in a range of new directions. A lot more upbeat and energetic electronic sounds!
ES
"Humanity", así se titula lo nuevo del polifacético artista asentado desde hace más de una década en Barcelona, Brunetto. La canción original que da título al EP es su regreso a las andadas desde su último álbum "Sheroine", y tras un tiempo "demasiado" dedicado a sus otros ajetreos. Entre ellos, ser responsable de prensa de un par de agencias musicales y redactor en varios medios, también musicales.
En "Humanity" se funde la electrónica que tanto ama junto a atmósferas cinemáticas, futuristas, hundidas, beats embellecidos pero cuasi minimalistas… todo ello envuelto a su vez en un entorno sintético de balada soul y pop. Los vocales son muy importantes en este nuevo trabajo, corren a cargo del valenciano Bearoid.
Para redondear el pack, Sincopat ha enrolado en este EP a tres árbitros de excepción que tonifican al original para ofrecernos tres remezclas mucho más pisteras: AFFKT (dueño del sello), al chiflado de los sintetizadores y máquinas analógicas Fernando Lagreca, así como al suizo Marco Biagini aka Kellerkind, quien nos seduce con algo más techno. Sonidos electrónicos cargados de eclecticismo y energía.

[ Highlights of Brunetto | Document Online | HERE ]
[Aspectos destacados de la carrera musical de Brunetto | AQUÍ ]
#Sonar #LiveSoundtracks #Sheroine #nonfictiondocumentaries #soundtracks #Bockors #90s # TheChemicalBrothers #remixes #WolfAndAmadeus #interactivebooks #footballathletics #Artstudies #musicjournalism

ENG
A legend says a tiny baby basket was coming down the Guadalquivir river (Seville-Spain), inside a little one surrounded by cassette-tapes, a black cap and booties with phosphorescent ties. That fable was extended to 135bpm up to the present day, that little 'angel' was none other than Brunetto.
Musician, composer, DJ and music journalist born in Seville now based in Barcelona city whose passion for music far exceeds that one by Tim Burton for skinny and pallid face characters. Artist developed in the broken beats school, which has continued throughout its evolution without removing ear. Since that 80's funky-rap going through the trip hop, 90's rockist UK big beats, to post-dubstep, house, techno-trance, IDM or present future bass. Eclectic and connoisseur of the most important, what is in front of him, the audience! Same is able to keep busy a jammed floor with a blast of super danceable electronic music, than dazzle it with subtle sounds and textures. Multiskilling boy who equally loves Orbital, Kavinsky, Dust Brothers, Claude Von Stroke, Maceo Plex and Boards of Canada.
We could bore up even an oyster listing all the events and Fests where have been playing. To name a few: Sónar, Mutek, LiveSoundtracks, MP7 MACBA, Piknic Electronik, Move, Klubbers Day, Space of Sound, Territorios, Electroshock, Observatori, etc. Coordinated music for big events such as X Games, Nokia Totally Board, Red Bull. Carlsberg MTV or Suzuki. It has also left the imprint of his Adidas by countries like Canada, Germany or France.
As for his work as a musician, we take a breath and summarize… 4 solo albums released ("Déjalo así Bru", "Homeself", "B+" and the last one published "Sheroine"). "Sheroine" was released on Irregular imprint in April, 2014 becoming one of the Best Electronic+Indie albums that year in many Medias (link).
"Sheroine" info release & album preview (here). Press clippings (here)
Add to the solo albums soundtracks to be played live ("Reinventing Alice"), backing for documentaries ("La casa de las sirenas", "El fantasma de los deseos"…), music for commercials ("B-Side LED", "BCS rotovators", "Baumann", "SAS", "Pezqueñines", "Barbadillos", "Ikea", "Baumann", "Casio Exilim Lab"…), interactive books or games ("Unlocked", "Guía de buceo de la Isla del Hierro y Tenerife", "César redivido"), and remixed artists like Tricky, Pulshar, The Suicide Of Western Culture, AFFKT, Des Ames Libres, Ioan Gamboa, Heitt feat. KDHN, Omega dB, Nomadic Firs, Lasers, Heitt, Anika Sade … To don't forget his very first band, Bockors (1997-2000) a sensation in Spain in that time, opening for bands like The Prodigy, The Chemical Brothers, Lunatic Calm or Junkie XL.
He feels akin to artists like mentioned Boards of Canada, U.N.K.L.E, Death in Vegas, Trent Reznor, Trentemoller, Mondkopf, Agent Provocateur, WARP and Anticon labels, Chopin, Badalamenti or Vangelis.
OLD DOG, NEW TRICKS


facebook.com/Brunettomusic/
brunetto.bandcamp.com/
soundcloud.com/brunetto


Booking: javier@miraclemgmt.com
miraclemgmt.com/booking/brunetto/
Sincopat (label)
info@sincopat.com