HFN100

Blaue Blume – Lovable
(Trentemøller Remix)
07 / 02 / 2020
Limited edition white vinyl 10"  | Edición limitada, vinilo de 10″ blanco 
Grab yours! ¡Consigue el tuyo!
https://hfnmusic.lnk.to/hfn100
EN
hfn music celebrates its 100th release with a breathtaking rework by Trentemøller on Blaue Blume's 'Lovable' original song! Time now to look back on hfn's journey since 2009 and let you know a little more about who they are and what they stand for.
ES
¡hfn music celebra su lanzamiento número 100 con una fascinante remezcla de Trentemøller a 'Lovable', original de Blaue Blume! Es el momento de rebobinar, de mirar hacia atrás y viajar hasta el 2009 y poneros al tanto quiénes son y los valores que representan.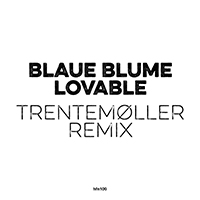 EN
A new release this winter marks a landmark moment in an important musical story. Way back in little 2009, the label hfn music was born in Hamburg, and made its introduction to the world with the release of the Trentemøller compilation Harbour Boat Trips: 01 Copenhagen.
Founder Tobias Lampe wanted to start a label that was broader in scope than his previous, more electronic-focused projects, and the compilation provided the perfect opportunity to launch one. In the 10 years since then, the label has survived the whirlpool waters of the early 21st century's constantly changing music industry, and released everything from pop to art-punk, with artists ranging from New York to the Faroe Islands.
Now, they're about to put out their 100th release. Fittingly, given the label's focus on new and innovative music, and the historic aspect of the release, hfn100 sees one of hfn's best songs of 2019 put into the hands of the man it all started with, Anders Trentemøller. His Danish compatriots Blaue Blume's new album Bell Of Wool is one of hfn's standout releases this year, and so hfn100 sees Trentemøller remix one of that record's standout tracks, the fragile, but soaring "Lovable".
In Blaue Blume's original, "Lovable" is an airy, tormented song, a gossamer-delicate composition that carefully stitches together layers and layers of shining synths that gradually build up and up into a peak, before crashing into a subtle beat, a musical journey that mirrors vocalist Jonas Smith's trip from anguish to numbness. Whereas the original's music sounds woven together from light, Trentemøller takes it into darker territory. He hooks the song to a harsh, sparse beat leaving Smith's vocals bare and isolated in the burnt-out, dystopic musical landscape he creates.
Trentemøller mirrors the original's careful building up, adding new elements to fill in the song's sound, before it collapses into a tough, noir disco groove. It's a perfectly realised remix – Trentemøller keeps the original song's skeleton and soul, but fills in the space with sonic touches that could be no one else's but his. Ultimately, it's a fitting song for hfn's hundredth release. For a label that's always been a platform for its boundary-pushing artists, a collaboration between two of them, that sees an already innovative song pushed into a bold new shape is the perfect way for hfn to step into the next 100 releases.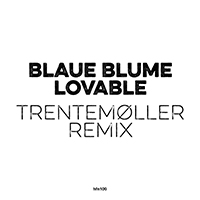 ES
Nada más comenzó el año y ya nos topamos de bruces con un lanzamiento que marcará un hito. Este invierno de 2020 el sello alemán hfn music (hogar entre otros de Trentemøller, Kasper Bjørke, Reptile Youth, Darkness Falls, Lydmor & Bon Homme, Jacob Bellens o Null+Void) cumplirá sus 100 lanzamientos de existencia.
Nos remontaríamos al 2009 para asistir al nacimiento de esta plataforma con sede cerca de los muelles de Hamburgo. Los honores de hacer zarpar este barco fueron como no para el danés Trentemøller y su disco recopilación "Harbour Boat Trips: 01 Copenhagen". La idea del fundador de hfn music, Tobias Lampe, fue siempre la de comenzar una discográfica con miras más amplias a sus proyectos anteriores, más centrados en la electrónica. Ese ideal quedó patente en aquella compilación, y así se ha mantenido hasta nuestros días. En todos estos años transcurridos desde entonces, este proyecto se ha mantenido a flote a pesar del constante remolino que es la escena musical –más evidente desde que arrancó el siglo XXI- a través de sonidos sintéticos, art-rock, shoegaze, etc. Juntando artistas que van desde Nueva York hasta las Islas Feroe.
El lanzamiento nº 100, que verá definitivamente la luz el 7 de febrero, corresponderá a una de las mejores canciones que el sello publicó en 2019 ("Lovable" de la banda Blaue Blume, del LP "Bell of Wool") pero puesta bajo la ciencia y habilidades del maestro Anders Trentemøller. Quién mejor para redimensionarla que la persona culpable de dar el pistoletazo de salida. Es una pasada como suena remezclada "Lovable" tanto en su versión cantada, como instrumental.
En la versión original del grupo liderado por Jonas Smith encontramos una canción delicada pero atormentada. Melodías y capas que poco a poco se van enalteciendo hasta chocar con un ritmo sutil. En este viaje la voz de Jonas disfraza la angustia con destellos y belleza. Mientras que el original suena rodeado finalmente de luz, el remix de Trentemøller lo secuestra hacia terrenos más oscuros. Arrastra la canción con un ritmo áspero que encandila, a la vez que desnuda y sumerge la voz de Smith en su particular discurso distópico.
Trentemøller no lo hace al tuntún, su ejercicio es cuidadoso y respetuoso en cierto modo con el original. Añade nuevos elementos que nos ayudarán a digerir con sumo gusto la canción hasta que finalmente colapsa a modo de disco-noir. Aun dándole la vuelta a la tortilla de este modo, el danés no desgasta el alma y esqueleto de la composición original. Es desde luego una pieza adecuadísima para representar el espíritu de hfn music en su 'centenario'. Para una lanzadera como esta, donde siempre se ha respetado, en todo caso invitado a los artistas a no limitarse por nada, disfrutar de una canción tan sensible ahora pellizcada por elementos más innovadores, oscuros y atrevidos, es desde luego tener puntería. El paso perfecto para que hfn music comience a cumplir los próximos 100 lanzamientos…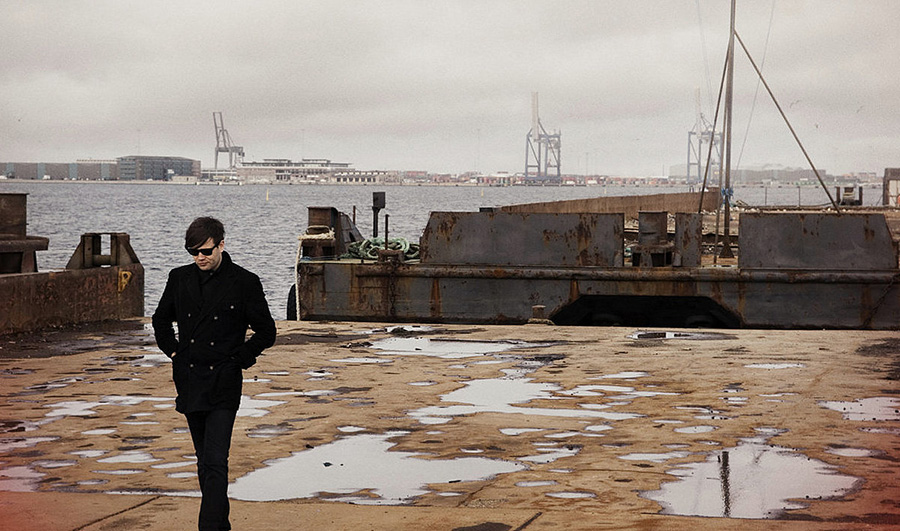 "This is hfn music"
EN
People love to theorise about the philosophies of port cities, but one thing is for certain: they tend to be more diverse, more open than their inland siblings. Hamburg is no exception, a city that has for hundreds of years experienced cultural in ow from all over the world, as well as sending its citizens all over the world in exploration. It's therefore a perfect homebase for an open-minded label, so it's no surprise that it's where you'll find hfn music.
Since its foundation back in 2009, hfn – pronounced ['ha:fən], originating from Hamburg the harbour city – has made itself the home of artists from diverse genres and locations, a roster united by their sense of creative adventure and motivated by musical quality. hfn has released everything from Italian new wave to lush Swedish electronica to Icelandic art-rock.
For an overview of hfn music musical variety, check out hfn's most popular songs on Spotify including Trentemøller, Kasper Bjørke (Nicolas Jaar remix), Lydmor, Null + Void feat. Dave Gahan, Jacob Bellens, Reptile Youth, Blaue Blume, Darkness Falls, Lydmor & Bon Homme, etc.
ES
A la gente le encanta teorizar sobre la filosofía de las ciudades portuarias, pero solo una cosa es segura, tienden a ser más diversas, más abiertas que sus hermanas del interior. Hamburgo no es una excepción. Se trata de una ciudad que durante cientos de años ha experimentado la influencia cultural de todo el mundo, además de enviar a sus ciudadanos a explorar por todo el mundo. Por lo tanto, esta que os acabamos de contar es una base perfecta para dejaros claro estamos ante un sello de mente abierta, en hfn music nadie se siente un extraño.
Desde su creación en 2009, hfn, pronunciado ['ha: fən], se ha convertido en el hogar de artistas de diversos géneros y ubicaciones, una nutrida lista que posee un denominador común: unas profundas ganas por ser creativos, sin límites y siempre motivados por una misma cosa, la música de calidad. En hfn se ha publicado desde new wave de perfil italiano hasta la exuberante electrónica que se factura en Suecia, o art-rock islandés.
Para que nos hagamos una idea, en este espíritu de liberación, eclecticismos y franqueza que personifica hfn music, desde la discográfica nos han preparado un playlist muy especial en Spotify con sus canciones más populares. En esta selección encontraréis artistas como Trentemøller, Kasper Bjørke (Nicolas Jaar, remix), Lydmor, Null + Void feat. Dave Gahan, Jacob Bellens, Reptile Youth, Blaue Blume, Darkness Falls, Lydmor & Bon Homme, etc.
hfn essential albums
Trentemøller – Harbour boat trips 01 – Trentemøller's compilation that started everything.
Kasper Bjørke – Standing On Top Of Utopia – Kasper Bjørke's first album on hfn music.
Darkness Falls – Alive In Us – Produced & remixed by Trentemøller
Kasper Bjørke – Fool – Self-ironic entitled third album, in Kasper Bjørke's signature production style – wrapped up as a concept album.
Reptile Youth – Reptile Youth – "The album captures exactly that same madness and dynamics that the band master on stage and that was exactly what we were aiming all along"
Kasper Bjørke – After Forever – "I feel like I really went somewhere else on this album, to a place where I haven't been before" (Kasper Bjørke)
Darkness Falls – Dance And Cry – Their debut album is a perfect modern fusion of melancholic melodies, 60s guitar twangs, haunting atmospheres and spaced-out pop.
Lydmor & Bon Homme – Seven Dreams Of Fire – An intoxicating concoction of driving rhythms, lush synths, psychedelic effects and instantly memorable hooks.
Jacob Bellens – Polyester Skin – Jacob Bellens first internationally signed solo album 'Polyester Skin' through hfn Music.
Kasper Bjørke – Fountain Of Youth – A masterclass in exquisite sound and production – and an innate knowledge of dance floor dynamics.
Null + Void – Cryosleep – Including the amazing "Where I Wait" in collaboration with Dave Gahan of Depeche Mode.
Jacob Bellens – Trail Of Intuition – Somewhere in-between electronically influenced songwriting and synthpop music, combined with Jacob's characteristic voice.
Lydmor – I Told You I'd Tell Them Our Story – Lydmor's first solo album on hfn, celebrated with a neon-lit tour through Europe.
Trentemøller – harbour boat trips 02 – "Sometimes, it's nice to take a break from my own stuff and present some of the music that I like and music that inspires me", says Trentemøller.
Kasper Bjørke – Nothing Gold Can Stay – A double EP, with four catchy lyric based songs on Part A and a completely instrumental Part B directly aimed at the dance floor.
Blaue Blume – Bell Of Wool – A wonderfully composed art pop album that marked the band's experimental comeback.
Manoid – Truth – The breathtaking debut of Polish producer and live act Manoid on hafendisko.
Sid Le Rock – Scenic Route – Released on hafendisko, result of a year-long production process, marked by total creative freedom in the studio.
Trentemøller – Into The Great Wide Yonder – Trentemøller's debut on hfn's sister label In My Room.
Trentemøller – Lost – Just when Trentemøller started to go on tour with a band, he released his second album.
Trentemøller – Fixion – "Evocative songs full of epic sadness and melancholy. Sounds from the 80's are sovereigns in a night land composed of twelve pieces" (Flux)
Trentemøller – Obverse – The Dane's most recent masterpiece with amazing artwork by Jesse Draxler.


WEBSITE
FACEBOOK
SOUNDCLOUD
YOUTUBE
INSTAGRAM