Flashcrash
AFFKT feat. Sutja Gutierrez
Flashcrash
Remixes: dubspeeka / Renato Cohen
Release Date: 25 July
Tracklist:
Flashcrash (Original Mix)_electronica
Flashcrash (Renato Cohen remix)_electronica
Flashcrash (dubspeeka remix)_techno
** Any kind of feedback is very welcome **
A possible review interest / interview request / story / feature… Thank you!
PR Contacts / Prensa:
Worldwide (Ex, US & UK)  bruno@freelastica.com
UK & US  paul@emmspublicity.com

'Son of a Thousand Sounds', the long-awaited sophomore LP from AFFKT is just around the corner (release date: September 23). But before that happens, we're very glad to introduce 'Flashcrash' to you, the final single before the album's released.
This new song once again features the stunning vocals of Sutja Gutierrez, a skilled singer who also appears on 'The Show' (the first single taken from the album) and 'Someone in the Sky' (second single). With his inclusion pop sensations have definitely taken a back seat in favour of uncompromising dance floor flavors. Sometimes funky and fresh, sometimes emotional and breath-taking, this time Sutja offers a more serious and sinister voice that recalls some mesmerising but pained Placebo's song – who knows, maybe hunted within an electronic box.
The icing of this freshly baked cake is thanks to the remixers: Renato Cohen and dubspeeka, both highly respected artists, complete the diversified and sophisticated electronic journey of the Spanish talent. The São Paulo-based Cohen demonstrates once again his natural talent on the groove, utilising snippets of the original's dynamic vocal layered with scratchy percussion loops. Whilst, on the other hand, the shadowy Bristolian producer dubspeeka delivers yet another booming smart-techno soundscape. An authentic intoxicating dancefloor cut. ​


'Son of a Thousand Sounds', el esperado 2º LP del valenciano AFFKT está a punto de caramelo (se edita oficialmente el próximo 23 de septiembre). Pero antes de que eso suceda, con sumo gusto os presentamos 'Flashcrash', el último single de adelanto antes de la salida del mismo.
El tema cuenta una vez más con la impresionante voz de Sutja Gutierrez, cantante al que ya pudimos disfrutar en los anteriores singles 'The Show' (el 1º en ser extraído del disco) y 'Someone in the Sky' (en este caso el 2º). En esta ocasión su influjo vocal pop se mantiene en un segundo plano aventurándose más si cabe con la moral enérgica e híper-bailable de la canción.  Una pizca de techno por aquí, otra de frescura funk por allá, malvado a veces, otras luminoso y alegre… En esta ocasión podemos sentirnos como peces en el agua si disfrutamos de variantes musicales como las que ofrecen bandas como Placebo o The Chemical Brothers. Es tan solo una alusión, a partir de ahí que corra tu imaginación.
La guinda, mejor dicho guindas, de este nuevo trabajo la ponen dos grandes artistas y remezcladores: Renato Cohen y dubspeeka. Ambos completan y potencian un sofisticado viaje de electrónica de la que el talentoso artista español nos hace participes con su original. El artista de Sao Paulo Renato Cohen demuestra su talento con el manejo innato del Groove, recortando y luego haciendo malabarismos con pedacitos del original. A esto además le suma una base rítmica "house" bastante traviesa. Por su lado el productor de Bristol dubspeeka nos entrega una floración sonora más sombría de techno inteligente. Legítimo y muy contagioso para cualquier pista de baile que se preste.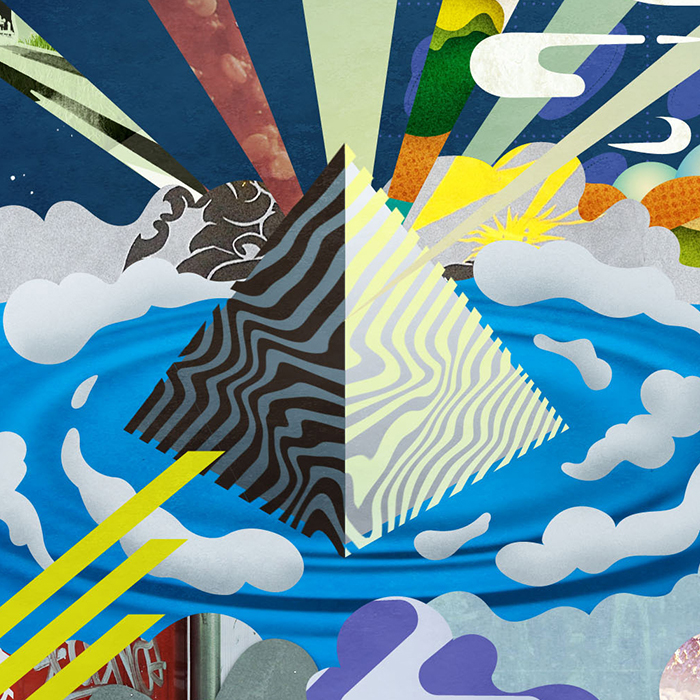 LINKS
affkt.com
facebook.com/AFFKT
soundcloud.com/affkt 
sincopat.com
facebook.com/sincopatmusic
soundcloud.com/sincopat 


Management:
fernando@miraclemgmt.com
MIRACLEMGMT
www.miraclemgmt.com/index.php/affkt-es/
Booking Contact:
Worldwide paul@wearee.nl
Spain mark@monofunk.es
Germany/Austria/Switzerland booking@myfavouritefreaks.com
Sincopat Contact: info@sincopat.com