ELIAS BENDIX
#2021 #moderndisco #synthpop #acidjazz #popfunk
#new #singles #videos #album 
Nuevos singles ya disponibles / New singles now available:
"Time to Make a Better Day" (fanlink)
"Revolution" (fanlink)
Álbum de debut "Puzz" (Junio, 2021) / Debut "Puzz" album (June, 2021)
ES
El danés Elias Bendix ha tocado con bandas de Nueva Orleans, asistido a fiestas hippies en la selva mexicana, además de haber actuado nada menos que con el provocador genio de Mineápolis Prince. Su residencia y educación en Francia e Italia también añade sabores a su peculiar propuesta. Se trata de un explorador que se toma al pie de la letra lo de convertir su música en un viaje de constante descubrimiento, y su principal misión: unir a las personas a través de su sonido.
EN
Danish Elias Bendix has played with brass bands in New Orleans, attended hippie parties in the Mexican jungle, and jammed with the one and only, funk lord and provocateur from Minneapolis Prince. And his upbringing in France and Italy also adds flavors. Elias Bendix is an adventurer who takes it literal when he says that his music is a journey of discovery, and his mission is to unite people through music.
Press contact (Spain / Latam / Italy / Greece / Turkey):
bruno@freelastica.com

ES 
Elias Bendix: Un explorador que quiere unir a la gente
Su carrera ha estado repleta, una y otra vez, de rodeos. Cambios provocados por su excepcional deseo de explorar el mundo a través de la música. Es por esto que se siente muy cómodo sorteando fronteras. Eso sí, pegado siempre a su guitarra, auténtica y fiel compañera a lo largo de su trayectoria.
El destino más reciente donde se ha asentado es un islote de funky-pop cristalino, con matices electrónicos y donde se abraza en las letras la complejidad del amor. Lo iremos descubriendo en este 2021 al tiempo que se vayan revelando hasta 3 sencillos. Todos, avances de su próximo álbum de estudio.
Antes de su actual propuesta, la que como decimos iremos degustando mientras caminemos por el 2021, Elias se había decantado por un puro éxtasis de rock bajo el seudónimo Cosmic Clown. A su vez, nunca aparca lo de dar conciertos de jazz respaldado por instrumentistas de cuerda y viento. Esta es en esencia la clave de puzle que nos propone el artista. Su principal objetivo es dejar espacio para todo, uniendo a las personas a través de la música, consiguiendo que todos nos sintamos parte de algo más grande.
Cuando era niño, saltaba en el sofá impulsado por la energía de bandas como Nirvana y canciones tan grandiosas como "Smells Like Teen Spirit". Desde aquel entonces, la música ha tenido una profunda reacción física y emocional en él. Otra cosa que hizo en su momento fue rebuscar en la colección de discos de su tío, la cual contaba con vinilos que iban desde Jimi Hendrix a Dr. Dre. Cuando luego creció tanto en Francia e Italia, la música se convirtió en su instrumento principal con el que comunicarse. Él mismo aseguraba ser un chaval rubio que chapurreaba los idiomas, pero que siempre lograba expresarse con la música.
Elias Bendix hizo su primer concierto en la isla de la Cerdeña (Italia), en un acantilado y como parte de la peregrinación psicodélica Duna Jam. Desde entonces ha viajado y tocado en sitios como Nueva Orleans, México, Argentina, o España, dejándose llevar siempre por los estilos musicales locales de cada país. Por ejemplo, en Nueva Orleans acabó liderando una de las tradicionales segundas líneas actuando incluso la legendaria Treme Brass Band ¡Ah! Fue en Dinamarca donde sucedió lo de compartir escenario junto al inimitable y tristemente fallecido 'genio de Minneapolis' Prince.
Además de aprovechar como nadie sus viajes, Elias  se inspira también de otras maneras. En diferentes fuentes musicales. Últimamente lo ha hecho redescubriendo el funk ingenioso y fresco de David Byrne, Jamiroquai y por supuesto Bag Raiders, Empire of the Sun, Cut Copy o Hot Chip. Él también se empapa de las armonías y atmósferas de artistas como el bajista Avishai Cohen, el trio de jazz sueco Esbjörn Svensson Trio y estrellas del indie-rock como Damon Albarn o Grizzly Bear. Es por todo esto, y mucho más, que un concierto de Elias Bendix es un menú completo donde se dan cita desde la ductilidad del neo-soul a los ritmos latinos pasando por… todo lo que él quiera.
EN
Elias Bendix: An explorer trying to unite people
Elias Bendix's path has been full of detours and off-roads. Again and again his sparkling desire to explore the world through music has pushed him across borders – always with his guitar as a steady companion.
His latest destination is clean-cut funky pop embracing love in all its complexity. Throughout 2021 he will release 3 singles leading  up to a full full album.
These releases add new branches to Elias Bendix' broad musical work . He has previously cultivated the feeling of pure rock ecstasy under the moniker Cosmic Clown, just as he continues to do a range of jazz-gigs – backed by strings or horns. And that is essentially, the key to Elias Bendix: He aims to make room for it all – and to unite people through music and make everybody feel as part of something larger than themselves.
As a boy he jumped around in the couch fuelled by the energy from Nirvana's 'Smells Like Teen Spirit', and ever since music has had a profound physical effect on him. He later dived into his uncle's record collection, which contained everything from Jimi Hendrix to Dr. Dre. And growing up in both France and Italy, music became his way of communicating. He was, in his own words, the small blond kid who spoke the language badly, but managed to express himself through music.
Elias Bendix played his first concert in his hometown of Sardinia – on a cliff as part of the psychedelic pilgrimage Duna Jam. He has traveled to New Orleans, Mexico, Argentina, and Spain letting himself be whirled into local musical styles. In New Orleans he ended up leading one of the traditional second lines and playing with the local legends Treme Brass Band. In Denmark his impulses brought him on stage with Prince.
In addition to his travels, he draws inspiration from diverse musical sources. On his latest music you can follow a trail of witty funk a la David Byrne, Jamiroquai or Bag Raiders, Empire of the Sun, Cut Copy and of course Hot Chip... But he also finds inspiration for the harmonies and atmospheres of names such as Israeli jazz bassist Avishai Cohen, Swedish jazz trio Esbjörn Svensson Trio and indie rock stars such as Damon Albarn and Grizzly Bear. That's why a performance with Elias Bendix contains everything from the acidic soft neo-soul to Latin rhythms.


 (Photo Credit: Nikolaj Thaning Rentzmann / Stylist: Cecilie Lawaetz)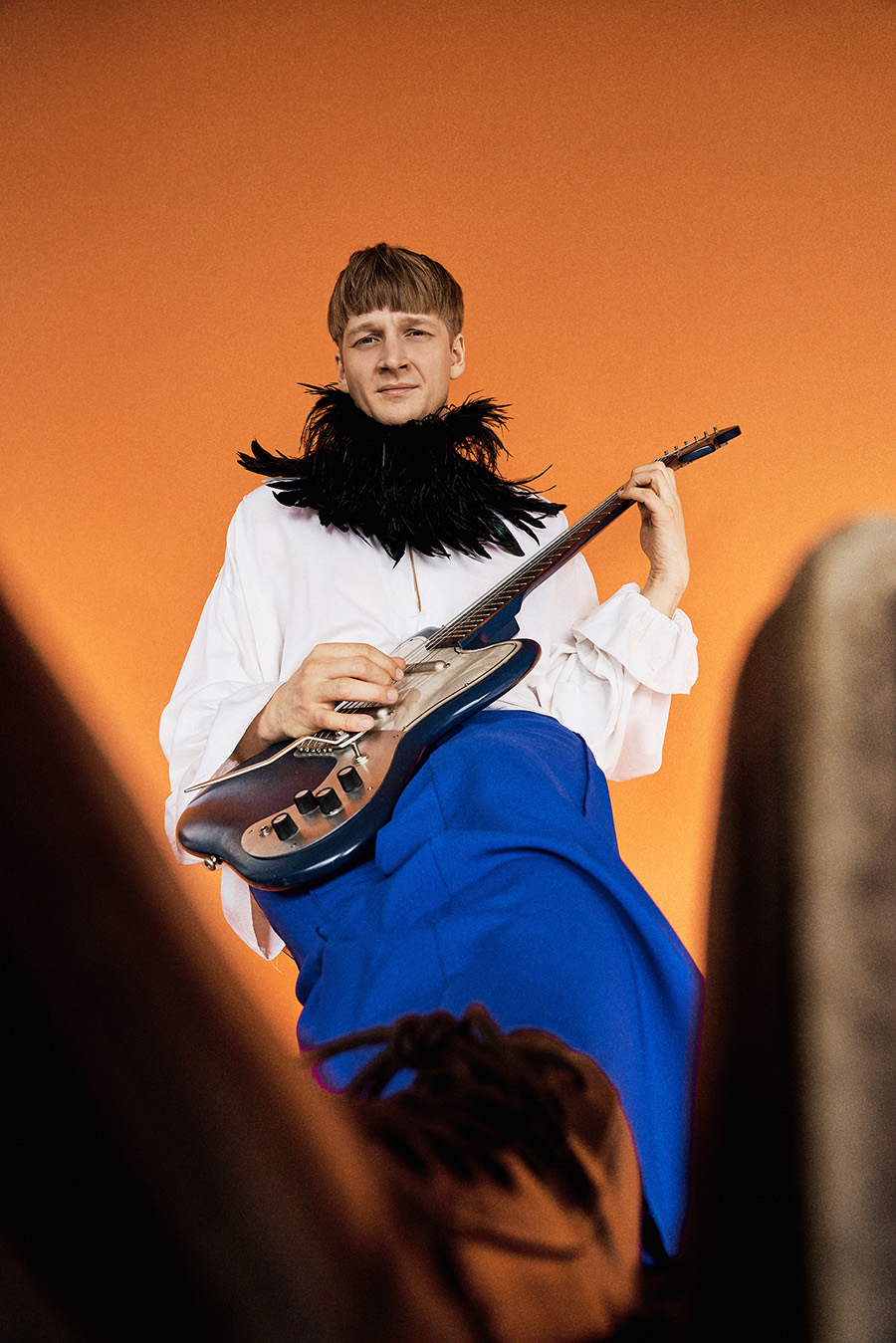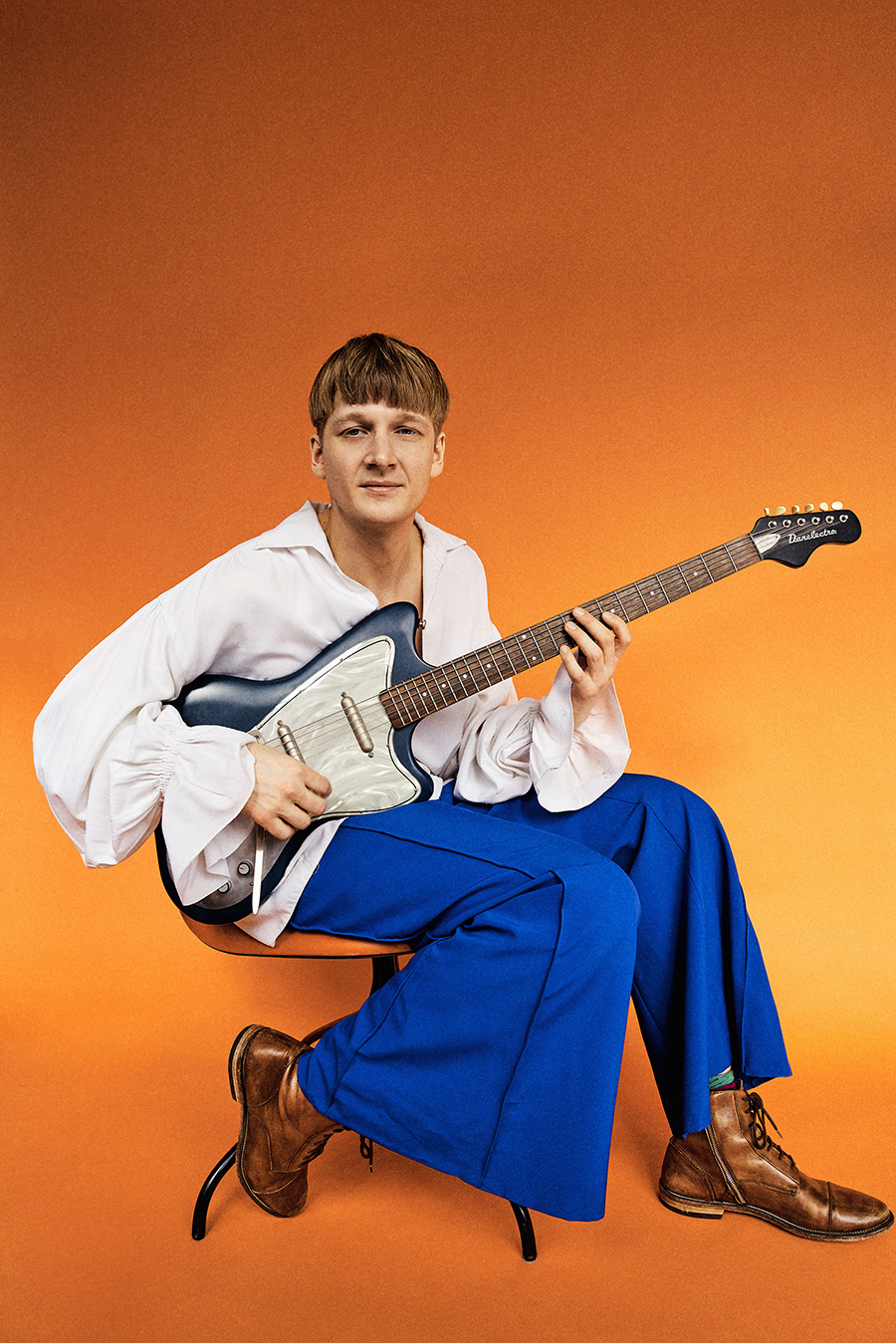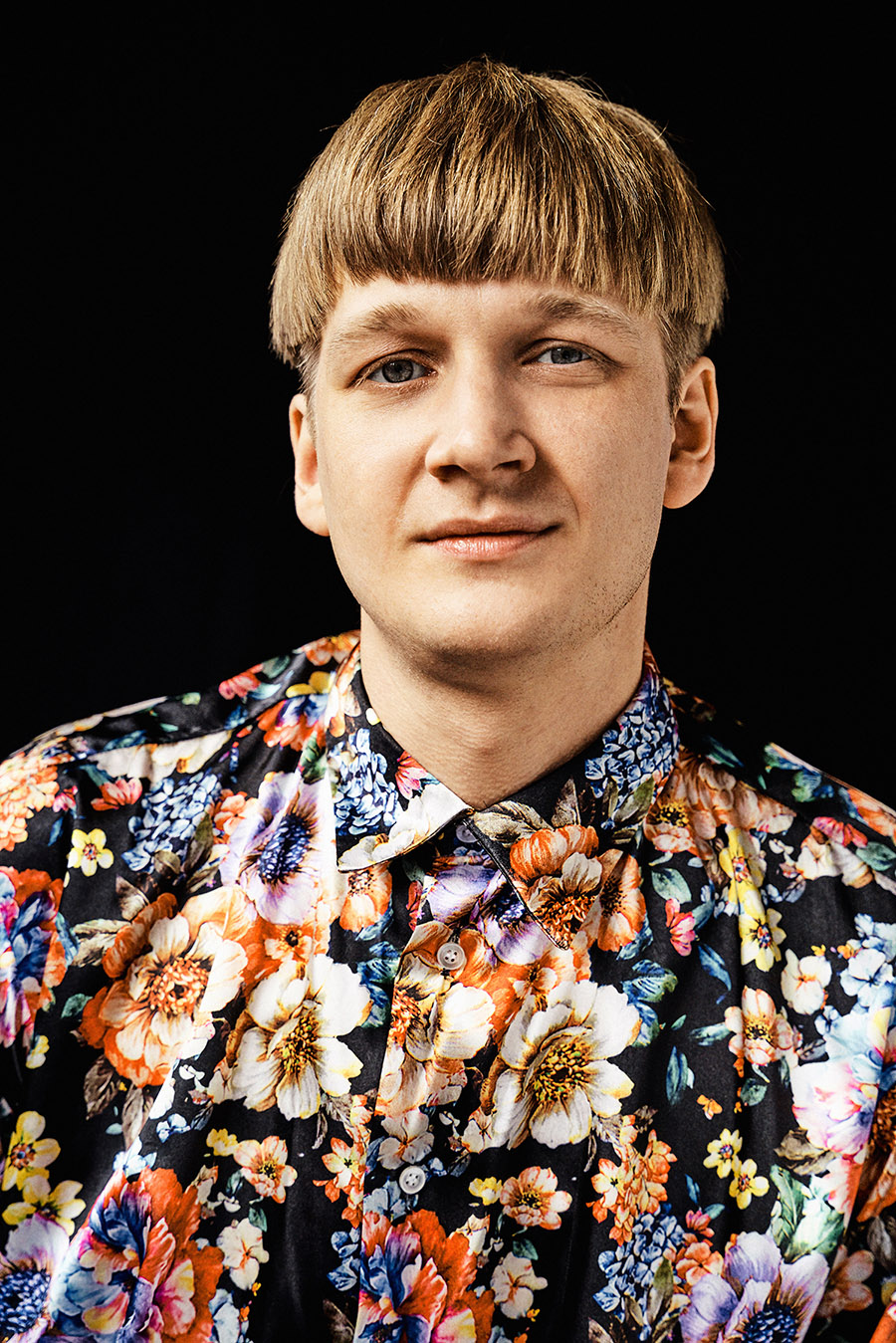 (Photo Credit: Rasmus Sigvaldi)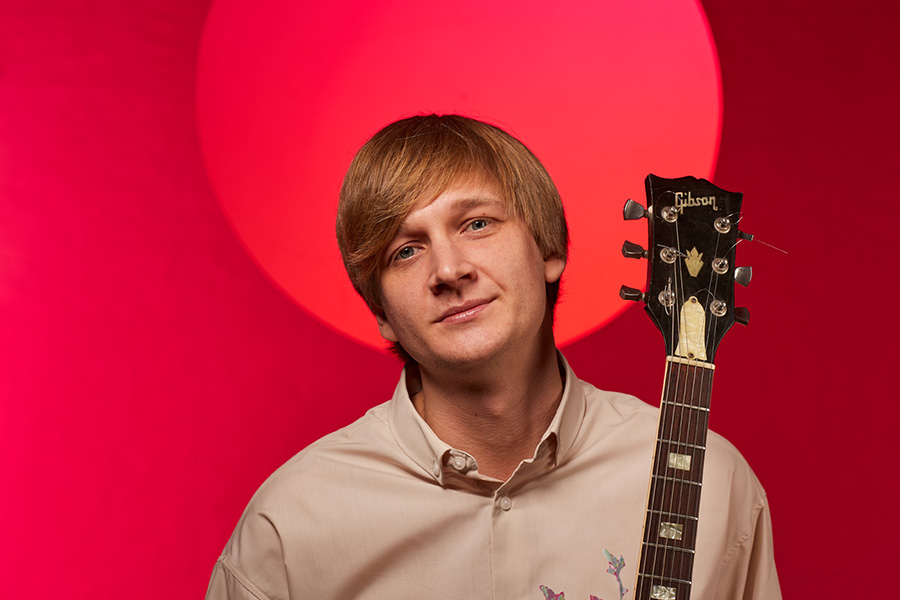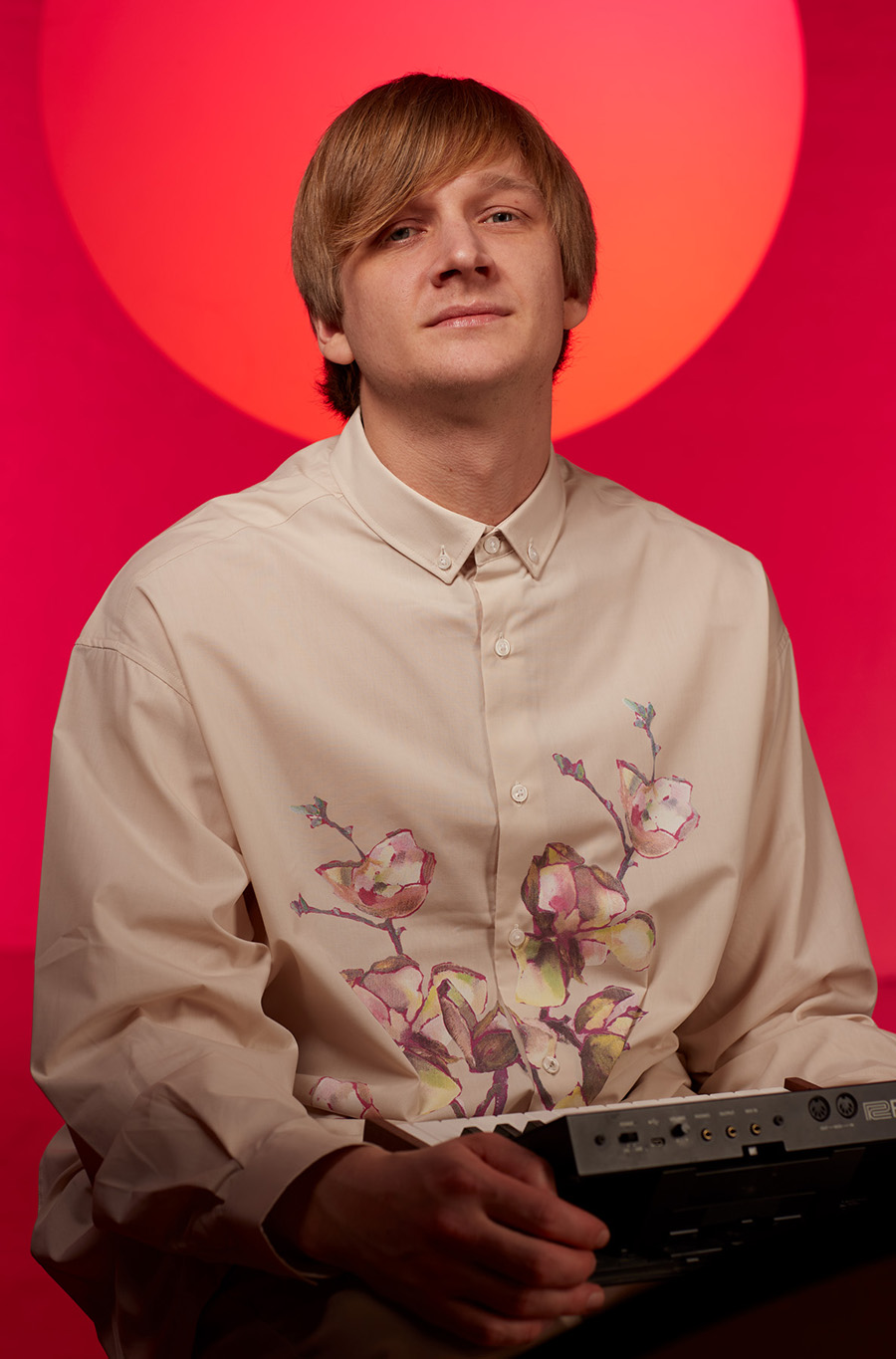 (bonus photo)