DARLYN VLYS
PRESS CONTACT | CONTACTO DE PRENSA
Bruno Garca: bruno@freelastica.com

ENG
Key facts
- Darlyn Vlys is a solo project born in Montpellier 9 years ago, while Sylvain Soulier was studying film.
-"Prince in the Rain" is his debut LP. He releases it on Sincopat, where its owner AFFKT was fully involved in the project, leaving at the same time 100% creative freedom to the author.
-Darlyn Vlys has published on important labels of the electronic music scene such as: Get Physical, Upon You, Suara, My Favorite Robot or of course, Sincopat, where he debuted in 2010 with the EP "Soleil Levant". His music has been played by the likes of Maceo Plex, Loco Dice or Dubfire.
-From very young, especially in university days, he played in different bands. A lot of rock! Instruments he can play are: guitar, keyboards, bass, and drums.
-He was always fascinated by electronic music. He draws from influences such as Vitalic, Royksopp, M83, Daft Punk, The Chemicals Brothers… and film soundtracks composers: Giorgio Moroder, Vangelis, Eric Serra, Cliff Martinez, or Joe Hisaishi.
-He enjoys combining analog sounds -Dave Smith OB-6 & Pro2, a Gibson Les Paul with the same pedal used by Trentemøller and Tycho- with some digital plugins (Ominsphere or Kontakt)
ES
¿Qué debemos saber de Darlyn Vlys?:
-Se trata de un proyecto nacido en Montpellier mientras el propio Sylvain Soulier estudiaba cine. Ahora cumplirá 9 años de existencia.
-"Prince in the Rain" es su álbum de debut. Como ya sabemos lo firma en Sincopat donde su propietario AFFKT, se ha volcado al 100% en el proyecto. Al mismo tiempo, dejado 100% también de libertad creativa al autor.
-Ha publicado en sellos tan importantes de la escena de electrónica de club como: Get Physical, Upon You, Suara, My Favorite Robot o como no Sincopat, donde se estrenó en 2010 con el EP "Soleil Levant". Su música ha sido pinchada por artistas de la talla de Maceo Plex, Loco Dice o Dubfire.
-Desde joven, sobretodo en época universitaria, tocaba en distintas bandas. Mucho rock. Los instrumentos que ha controlado: guitarra, teclados, bajo, batería.
-Siempre le fascinó la música electrónica. Algunos de sus artistas de cabecera: Vitalic, Royksopp, M83, Daft Punk, The Chemicals Brothers…y compositores muy ligados al Cine: Giorgio Moroder, Vangelis, Eric Serra, Cliff Martinez, o Joe Hisaishi.
-Le gusta combinar sonidos analógicos -Dave Smith OB-6 y Pro2, una Gibson Les Paul con el mismo pedal que usan gente como Trentemøller o Tycho- con algunos plugins digitales (Ominsphere o Kontakt)
ENG
DARLYN VLYS 'THE PRINCE IN THE RAIN' / LP
Last year brought us revival of a masterpiece as Blade Runner, North Korea continued playing war, Planet Earth witnessed once again the destruction brought on by hurricanes like Harvey… but it was also a pretty hectic year for our guy Darlyn Vlys "I became a father of twins when I already had a 2-year-old baby, precisely whose photo appears on the cover of this LP… my child's face and his expression, I see myself 100% reflected in him when I was a kid".
In spite of the sacrifice that 'double' and fabulous surprise life brought him, 2017 also became a very creative and productive journey. This debut album, entitled "Prince in the Rain" was designed, a kind of incredibly well cohesive original soundtrack, written within the parameters of a sci-fi film with a good dose of realism, drama and romanticism. The French artist –born in Nimes, and now residing in Valencia, Spain- and whose name is Sylvain Soulier confesses about the title "it is inspired by a reverb preset very frequently used during the album composition, and that pays tribute to one of the artists who have inspired my musical career the most: the regrettably deceased Prince. " And if we add to that, that his child, the one in the artwork, is usually called at home Petit Prince (Little Prince), the entire work connects and brings us on another, higher emotional level.
Musically speaking, we will find wisely assembled fragments of electronica: fragile melodies, vocal notes, snapping percussive beats igniting an uncertain yet intriguing mood, sometimes just beautiful loops, and reflective pad chords… very cinematic sounds! A corner where coexist from synth pop halfway cheerfulness and introspection -shoegaze, dream pop- to atmospheric textures of organic house and deep techno. 11 songs built with melodic structures and very detailed sounds where sometimes the lyrical wins ("Retrograde", "Map to the Stars"), others mild and poetic ("Learned to Hide", "Tears in the Rain").
Other songs might surprise you, "Surface" where its choral and moral hypersensitivity could transport you to a 'chef-d'oeuvre' like "Goodbye" of Apparat with Soap&Skin. Darlyn Vlys is backed up for this occasion by the vocal collaboration of the Australian singer Haptic. Sparkling and gloomy. Emotional and escapist. Pure and mature. Vivid and full of conflicts, I mean…universal. The collabs of Andreas Kubat, lead singer of the alt-rock and electro German band Northern Lite (twice over: "Learned to Hide" and "Sun in the Hell") as well as the Belgian Rari in "Paradoxal", a kind of "Smalltown Boy" (Bronski Beat) but quite more contemporary and restrained, are also essential in the LP. We are not going to ignore the participation in the album of the musician and drummer Days Off; Kid Bucle (arrangements and perspective) and of course AFFKT, on the mastering and building a final mix of the overall project. AFFKT himself attests "mixing this album has been one of the biggest challenges, most difficult and complex jobs of my entire career as a sound engineer." All of them played a very important part in making this album one of the year's most absorbing and pulsating.
ES
En el pasado año 2017 vivimos por fin el regreso, mejor dicho secuela de un mito como Blade Runner, Corea del Norte siguió jugando a la guerra, los huracanes como Harvey hicieron de las suyas… pero también fue un año de lo más intenso para Darlyn Vlys "he sido padre de mellizos cuando, ya tenía un nene de 2 años cuya foto aparece precisamente como portada de este LP ya que en su rostro, en su expresión, me veo muy reflejado de cuando era pequeño". A pesar del sacrificio que significa esa doble y fabulosa sorpresa que te da la vida, 2017 también resultó ser un periplo muy creativo y productivo. Nació y se gestó este álbum de debut titulado "Prince of the Rain". Una especie de banda sonora original muy bien cohesionada, ideal y quizás, para un filme urbanita de ciencia ficción con una buena dosis de drama y romanticismo.
El mismo artista francés –de Nimes, y ahora residente en Valencia- y cuyo nombre de pila es Sylvain Soulier, nos confiesa que dicho título "viene inspirado por el preset de una reverb muy usada en el disco, una que a su vez rinde tributo a uno de los artistas que más han inspirado mi carrera musical: el tristemente desaparecido Prince." Y si a esto le agregamos que a su crío, el de la foto del cover le suelen llamar Petit Prince (Pequeño Príncipe), más valor emocional aún. Musicalmente nos vamos a encontrar con piezas muy bien selladas de electrónica volátil (incluyendo witch-house y ethereal wave), sonidos techno muy cinemáticos, indie, shoegaze y dream-pop.
Once canciones alimentadas con estructuras melódicas y texturas sintéticas muy detallistas donde unas veces gana lo lírico ("Retrograde", "Map to the Stars"), otras lo contenido y poético ("Learned to Hide", "Tears in the Rain"). Cortes donde nos vamos a topar con sorpresones mayúsculos, sería el caso de "Surface", que por su hipersensibilidad coral y moral nos podría transportar a obras de arte como el "Goodbye" de Apparat con Soap&Skin. Darlyn Vlys cuenta para esta ocasión con la colaboración vocal del australiano Haptic. Chispeante y sombría. Emocional y escapista. Vibrante, y llena de contradicciones, o sea, universal.
No menos interesantes y destacadas en el LP son las participaciones de Andreas Kubat, vocalista de la banda alemana de altern-rock y electro Northern Lite (por partida doble: "Learned to Hide" y "Sun in the Hell"), así como del belga Rari en "Paradoxal", una especie de "Smalltown Boy" (Bronski Beat), eso sí, bastante más contemporánea y retraída. No nos vamos a dejar atrás las colaboraciones en la elaboración del álbum del músico y batería Days Off, Kid Bucle (arreglos y perspectiva) y AFFKT en la mezcla final de todo el trabajo. El mismo AFFKT nos confiesa que "ha sido unos de los retos, trabajos más difíciles y complejos de mi carrera como ingeniero de sonido". Importantísimas todas para acabar de moldear uno de los discos de electrónica, síntesis e indie-pop, más absorbentes y palpitantes de este 2018.


Photo credits | Créditos de las fotos: Vincent Vandries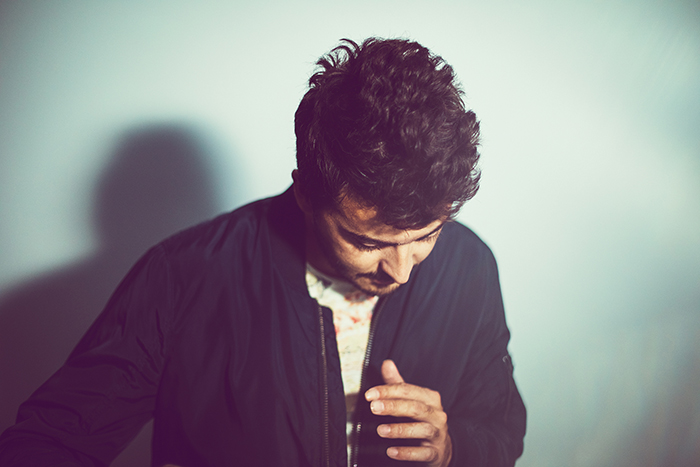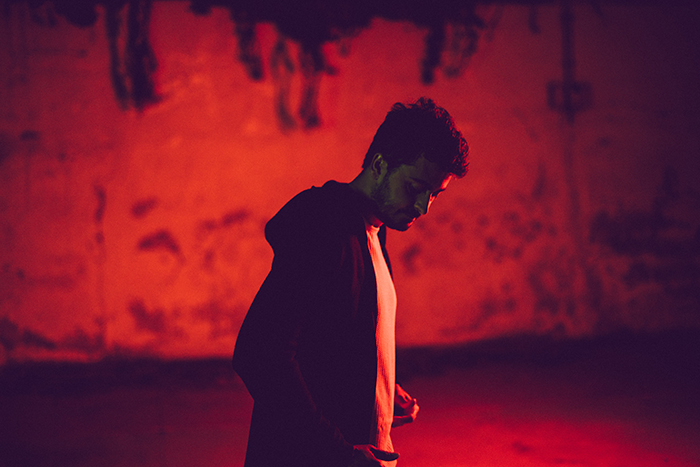 facebook.com/darlynvlysofficial
soundcloud.com/darlynvlys
twitter.com/DarlynVlys


Worldwide Booking: booking@darlynvlys.com
Label (Sincopat): info@sincopat.com
Press Contact: bruno@freelastica.com