POLET

POLET
1. VÍDEO CLIP 'SOMA'
2. EP 'LA VIE D'UNE AUTRE'  (PLEX!)


Nace POLET, un proyecto musical que emerge en Bilbao, concretamente en la mismísima ría del Nervión y su corazón urbano e industrial. Un lugar donde aún vive la madre de Sanchesqui, el cerebro detrás de esta nueva aventura musical.
Esta primera toma de contacto con la escena es a través de un primer EP ("La vie d'une autre" / PLEX!) y un sorprendente vídeo-clip del tema "Soma" animado en 2D y 3D por Marina Couso Atalaya. Reconocida artista visual e ilustradora que reside en Tokio.
Sonidos electrónicos que conectan con el "french touch" de hace unos años: Super Discount, Alex Gopher… House bailable, fino y con alma de máquina.

El mismo artista nos cuenta "POLET es un término que viene por mi origen inmigrante y mi conexión con Francia, Alemania y Cuba (por parte de abuelo). También hace referencia al mar y al océano imprescindibles en mi vida, es el aire que respiro todos los días". Un euskaldun que se mueve por impulsos y que siente la necesidad de reengancharse al carro de la escena de baile (después de diversas producciones para cine y televisión, también de su proyecto como Dr. Skyloop).
El EP será publicado en vinilo y digital el próximo 20 de Junio. Éste se completa con el remix de Nemo Gauss a la canción"Soma". Más sensaciones deep, house, funk y disco que encajan como una pieza de Tetris en lo de hacer bailar a base de buen gusto.
Tracklist: La vie d'une autre (Original mix) / Soma (Original mix) / Soma (Nemo Gauss remix)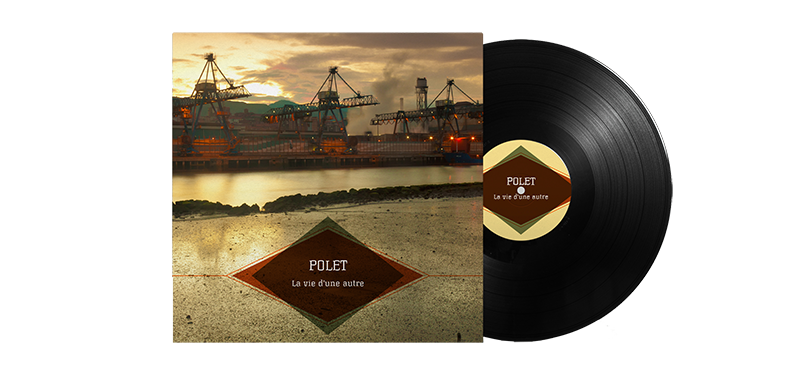 PREESCUCHA PRIVADA DEL EP + DESCARGAR PRESS KIT CON AUDIOS
contacta (bruno@freelastica.com)


POLET, a brand new project from Bilbao (Euskadi, Spain), specifically from crossing Nervión estuary and its urban and industrial core. An impressive place where still lives Sanchesqui's mother , the brain behind this new musical adventure.
This first contact with the worldwide scene is through a first EP ("La vie d'une autre" / PLEX!) and an amazing video of the song "Soma" animated 2D and 3D by Marina Couso Atalaya. Renowned visual artist and illustrator living in Tokyo.
Electronic sounds droppped with a classic "french touch": Super Discount, Alex Gopher… Fine house music. Haunting vintage synths, a gently thudding beats, resonating retro-disco basslines and unmistakable soul.
The artist tells us "POLET is a term that comes from my immigrant background and my connection to France, Germany and Cuba (by grandfather). It also refers to the sea and ocean indispensable in my life, is the air I breathe every day". A Basque moved by impulses who needed to return to the dance scene map (after composing music for various film and tv, also his project as Dr. Skyloop).
The EP will be released on a 12″ vinyl (also digital format) next June 20. Tracklist is completed by "Soma" Nemo Gauss remix. More deep , analog house, funk and disco flavoursome feelings for your feet and ears.
Tracklist: La vie d'une autre (Original mix) / Soma (Original mix) / Soma (Nemo Gauss remix)
ONLINE PREVIEW (Soundcloud private link) + PRESS KIT DOWNLOAD (full audios)
 contact (bruno@freelastica.com)