BLAUE BLUME
'Lovable' new single & video (Now available)
'Lovable' nuevo single & vídeo (Ya disponibles)
'Bell of Wool' new LP – coming out in November 2019
'Bell of Wool' nuevo LP – disponible en noviembre 2019
Label: hfn music
Stream / descarga / download
https://blaueblume.bandcamp.com/
In the mood of: Bon Iver, Sigur Ros, Antony Hegarty (Anohni), Efterklang, Jeff Beck, Talk Talk and Cocteau Twins
#new #single #video #blaueblume #newromanticism
#2019 #electronicmusic #artpop #altern #indie #pop #rock
#new #album #november #winter #danish
Press Contact | Contacto Prensa – bruno@freelastica.com
(Worldwide excluding Germany)




EN
Following on from 'Morgensol' Danish alternative art pop band Blaue Blume are back with the second single from their upcoming album: 'Lovable'.
The band luxuriate in melodies and harmonies that soar and sweep – the vocals of Jonas Holst Schmidt are melancholic yet rich in emotion and longing. Emphasizing on the differences in how we perceive ourselves against those around us, Holst Schmidt says : "I'm not sure what this song is about. Maybe it has something to do with seeing yourself from the outside and realising that you have been misunderstood. That the image you had of the way you walked, the way you smiled at others, talked to them, the way you laughed or the way you cried didn't coincide with how you were seen through other people's eyes. You were someone else than the person you had felt you were and you thought you were seen and loved for being. You could see this, it was crystal clear.
His voice is haunting and affecting, especially when coupled with the delicate arpeggiated electronics. When the drums finally hit, the song is carried along on tides of processed vocals and pads to its beautiful conclusion.
The music video for Lovable has once more been created by audio visual artist Maya SB.
ES
Después de que la banda danesa de art-pop alternativo Blaue Blume nos ofreciesen hace algunos meses "Morgensol", llegó el momento de seguir con la magia y disfrutar de un nuevo single –también incluido en su próximo álbum "Bell of Wool"- este titulado "Lovable".
Queda evidente que el grupo disfruta construyendo melodías y armonías que nos barren el cerebro. Las voces de Jonas Holst Schmidt se muestran melancólicas, ricas en sensibilidad y anhelo. En sus letras, mucho hincapié en las diferencias que solemos tener cuando nos comparamos con todos aquellos que nos rodean. Holst Schmidt confiesa: "No tengo muy claro la verdad de qué va esta canción. Tal vez tiene que ver con cómo se puede sentir uno mismo al cambiar las tornas y llegar verse a sí mismo desde afuera, y por fin comprender porque siempre has sido un incomprendido. Que aquella imagen que uno tenía de su propia forma de caminar, de sonreír a los demás, de hablarles, de llorar… era errónea y no coincidía para nada con cómo te percibía realmente la gente. Eras otra persona que poco tenía que ver con la que sentías que eras. Ahora uno se percata, finalmente, y que uno andaba ciego puesto que todo estaba claro como el agua".
Su voz es absolutamente cautivadora y conmovedora, más aún cuando esta se departe con delicados arpegios de electrónica no menos visceral. Y encima, en esta canción, cuando inesperadamente irrumpe la base rítmica junto a nuevos pads y voces procesadas, toda belleza se agranda. Así, hasta que concluye a lo grande.
El vídeo-clip para "Lovable" ha sido creado –una vez más- por el artista visual Maya SB.

EN
There can be no doubt that the members of the Danish alternative art pop band Blaue Blume are romantics. The three members have all recently turned 25, and it's difficult to be anything else at this age. The musicians are looking for miracles — and find them in their own songs and the lyrics raises the eternal questions of love, life and death.
Blaue Blume could be called the successors of the New Romanticism, which was born in Great Britain 35 years ago as a reaction to the insolent and vulgarly simple punk music, which enthralled the youth. The New Romantics, of which Duran Duran and Spandau Ballet proved to be the most successfully, were interested in everything that was complicated, intricate, ambivalent and inexpressible. Their performances were always distinguished by some truly fantastic stage constumes.
The young Danish musicians, long-haired and thin-boned, brushed aside the peacock fashion sense of their British predecessors but paid very close attention to their albums. The delicate and vibrant music of Blaue Blume echoes the best British bands of the 1980s: from Talk Talk, The Smiths and Cocteau Twins. The astonishing androgynous falsetto of the band's frontman Jonas Smith has been compared to the voice of Antony Hegarty (Anohni).
Still, the day and night hymns of Blaue Blume, which recorded its debut album 'Syzygy' in 2015, are sufficiently original. The young Danes record elegant pop songs with showy melodies and timbral experiments, have also been deservedly compared to the British veterans Wild Beasts and fellow countrymen Efterklang.
The band have created a real stir with its live performances at some of Europe's largest festivals (Roskilde Festival, The Great Escape, Eurosonic) and they have been working in the studio most of 2016 and are now finally ready to give the audience a glimpse into the world of Blaue Blume.
Press quotes:
"Jonas Smith's vocal gymnastics are always going to be the star of the show but the rest of the band has developed its dream pop into unusual shapes and structures, meaning that even the most conventional of harmonies lead the audience down unlikely paths….the wheels are already well in motion for Blaue Blume and great things beckon." (The Line of Best Fit)
"The Danish band specialise in filtering conventional sounds into a strange, eerie, but unerringly catchy mixture. Frontman Jonas Smith reps the falsetto like his life depends on it…" (DIY)


Pics by / Fotos de Neal McQueen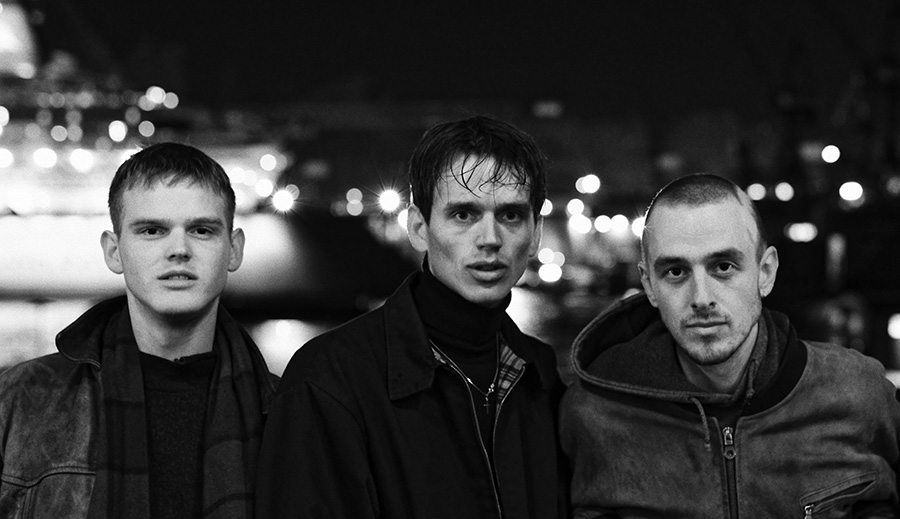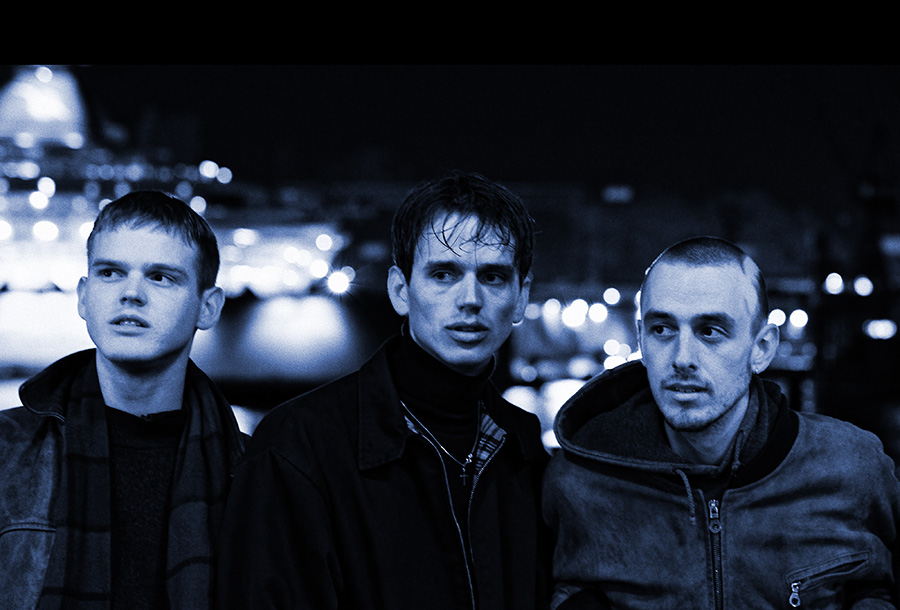 BLAUE BLUME
FACEBOOK
SOUNDCLOUD 
INSTAGRAM 
YOUTUBE
TWITTER 
BANDCAMP