BLAUE BLUME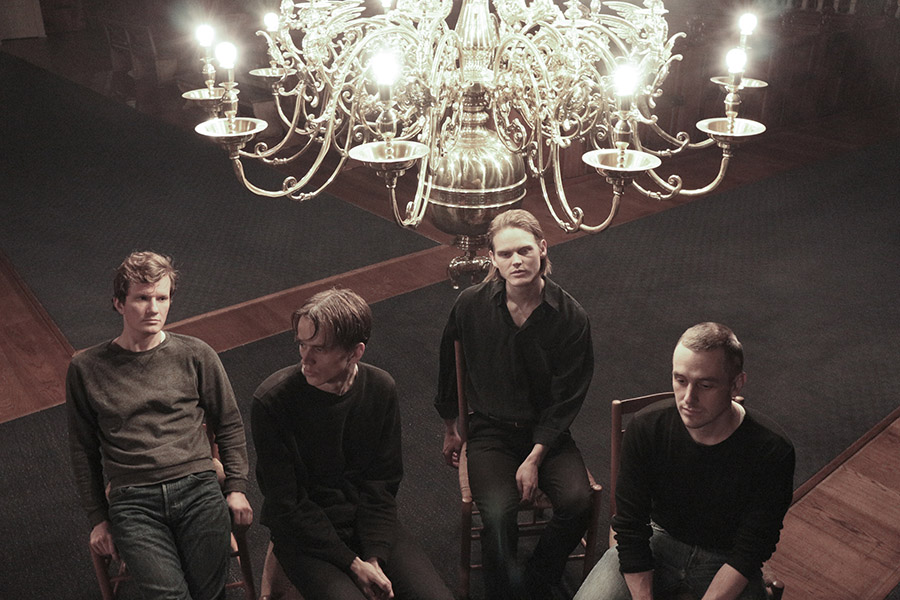 'Bell of Wool' new LP – AVAILABLE NOW!
'Bell of Wool' nuevo LP – YA DISPONIBLE
Label: hfn music
Stream / descarga / download
https://blaueblume.bandcamp.com/
Order: https://blaueblume.lnk.to/BellOfWool
In the mood of: Bon Iver, Sigur Ros, Antony Hegarty (Anohni), Efterklang, Jeff Beck, Talk Talk and Cocteau Twins
#new #singles #videos #blaueblume #newromanticism
#2019 #electronicmusic #artpop #altern #indie #pop #rock
#new #album #november #winter #danish
Press Contact | Contacto Prensa – bruno@freelastica.com
(Worldwide excluding Germany)




EN
Following on from the achingly gorgeous singles 'Loveable' and 'Morgensol', Danish art pop troubadours Blaue Blume return with another gem.
'Vanilla' is the third single from their forthcoming 'Bell of Wool' LP, and is a dreamy, jangling three minute wonder – the drums skip along, while Johnny Marr-esque guitars, deep pads and beautiful melodies breeze in to accompany the haunting vocals from Jonas HolstSchmidt. Another elegant triumph from Blaue Blume.
The new album 'Bell of Wool' will be released November 8th.
Two themes dominate Blaue Blume's new album 'Bell Of Wool', darkness and adventure. With the record mostly made before singer Jonas Smith slipped into a depressive episode, the album's lyrics and moods draw pictures of the darkness, anxiety and tension that would mark Smith's depression: "A lot of the lyrics kind of draw these states of mind and situations that I actually found myself in, just months after I had written them", he says. But ultimately Smith, and the band, pulled through, and the completed Bell Of Wool marks a step forward for a new and bolder era of their work.
The album's title comes from the sense of helplessness Jonas was afflicted with, and a dream that provided him with the metaphor for the trapped listlessness he was feeling: "I dreamt this title, and it's not even a cliché, it actually happened", he says. "I woke up and wrote the title on a piece of paper. I remember seeing this bell in front of me and seeing it ringing, but I wasn't able to hear it. It was a very small image, but it was such a nightmare because my idea of a bell was totally changed, because its function had been taken from it". Music, and the band, were a way out of the darkness for him: "It made sense to make that a sticker for the record, and then we could make the music the ringing of the bell".
Sonically, the album sounds a distance away from anything they've done before. Indie and electro pop and rock are out, and instead the album is crafted from soft, glowing synthscapes, dawns and skies transformed into sounds. Even on hints of their older work, like on the acoustics of "Rain Rain", the synthwork comes into the picture and swells the song into something bigger and more majestic. Opener "Swimmer" introduces the listener to the softness and subtlety of the new sound, whereas songs like "Morgensol" and "Bombard" show it at its biggest and more grand.
The adventure comes into the songwriting on the new album, which saw the trio determined to escape the restraints of conventional songwriting, and put together something more intuitive. "I think for the first time, we've managed to do something that wasn't thought-through to the end before we recorded it", says Søren. "We didn't plan it out, and there wasn't a blueprint. We've always been excessive demo-makers, to figure everything out before the final take. This time we recorded things just if they felt good before it made sense and that feeling stuck in the music. That's why I think we can play it, a year and a half later, and it still feels surprising. That's a strength for me, that I hope people will get it".
"It's definitely something we've moving towards", says Jonas. "Trying to break from the traditional way of making a traditional pop song. We talked about this while making Bell Of Wool, we had this picture of a song consisting of just choruses, one chorus taking over from another with no repetitions, a smash hit with 30 different choruses in three minutes. We haven't managed that yet, but things like that were in our mind when making the songs. We had the idea of strong sections of the song only occurring once – how would that make the listener feel? Would they want to return to the song? It was ideas of creating songs that flowed in a linear structure. It's something we tried to achieve, and now we're trying to perfect it even more".
Started and nearly finished several years ago, Smith's sickness threw the record's process, and the band's existence, into severe doubt. But eventually, the strength of the band pulled them through, and they put the finishing touches on Bell Of Wool. "When Jonas got sick we were 90% done, or we thought we were, so that wasn't something I thought a lot about. I think there were six months after Jonas got sick where we didn't touch it. Then we slowly started to discuss it again, and talk about how we would finish it if we were going to finish it. Just getting into the mindset to finish it, once we were ready". "It's funny how the song really feels fresh to us, like we left something unanswered in every song", says Jonas. "And there's so much I can't figure out. We tried to keep it fresh while mixing it as well. Tried to be impulsive about editing. If it felt good, it was good. The process of making the album was very spontaneous and fast, by our standards, so we wanted to keep that into editing. We didn't know exactly what it was I felt like. When I heard it again, after coming back from a very dark place, I was immediately struck by the very explicit pictures I drew, that I could now relate to another way. But mostly I was left with a lot of unanswered questions. It's different from anything else we've ever done, which has been very perfectionist. This is spontaneous, fresh".
Despite the darkness of the journey it was made along, the band feel Bell Of Wool marks a new era for them, and a return to the purity of spirit they had when they started the band a decade ago: "I feel we were a bit lost in our goals, in a way", says Jonas. "Now being back in the rehearsal space, I find myself finding the right goals again. Which is being with these people I care about, who have been such a huge part of my whole life. And it's so special to stand there and feel that symbiosis, and not even thinking about it having to have a commercial purpose. We've stopped thinking about having to play this stage, or having so many streams or whatever. Now it's for our sake again. I was sure I was never going to play music again, something I'd done my whole life. When I felt this dark thing in me, and my body collapsed around it, I totally gave up on music. Of course, it grew naturally within me again, wanting to do music, and now I feel I'm doing it for the right reasons, with the right guys. Mentally, we're back to where and why we started".
ES
Tras publicarse "Morgensol" y "Lovable", aterriza en nuestros oídos "Vanilla". Así se titula la nueva canción de Blaue Blume en ser extraída de "Bell of Wool" (hfn music) nuevo álbum de esta banda danesa de art pop, capaz de lidiar al mismo tiempo con soniquetes electrónicos, jazzeros, post punk o new wave, que verá la luz el próximo 8 de noviembre.
[ leer nota de prensa original y frases exclusivas de la banda arriba, en inglés ... ]
Queda evidente que el grupo disfruta construyendo melodías y armonías que nos barren el cerebro. Las voces de Jonas Holst Schmidt se muestran melancólicas, ricas en sensibilidad y anhelo. En sus letras, mucho hincapié en las diferencias que solemos tener cuando nos comparamos con todos aquellos que nos rodean. Su voz es absolutamente cautivadora y conmovedora, más aún cuando esta se departe con delicados arpegios de electrónica no menos visceral.
Blaue Blume deben en parte su inspiración al dramatismo de The Smiths o Bon Iver; a las estructuras melódicas de Cocteau Twins; a la complejidad y dinamismo de Genesis en discos como 'The Lamb Lies Down On Broadway'; a la sensualidad bailable de Roxy Music o la fatídica ternura Nina Simone.

EN
There can be no doubt that the members of the Danish alternative art pop band Blaue Blume are romantics. The three members have all recently turned 25, and it's difficult to be anything else at this age. The musicians are looking for miracles — and find them in their own songs and the lyrics raises the eternal questions of love, life and death.
Blaue Blume could be called the successors of the New Romanticism, which was born in Great Britain 35 years ago as a reaction to the insolent and vulgarly simple punk music, which enthralled the youth. The New Romantics, of which Duran Duran and Spandau Ballet proved to be the most successfully, were interested in everything that was complicated, intricate, ambivalent and inexpressible. Their performances were always distinguished by some truly fantastic stage constumes.
The young Danish musicians, long-haired and thin-boned, brushed aside the peacock fashion sense of their British predecessors but paid very close attention to their albums. The delicate and vibrant music of Blaue Blume echoes the best British bands of the 1980s: from Talk Talk, The Smiths and Cocteau Twins. The astonishing androgynous falsetto of the band's frontman Jonas Smith has been compared to the voice of Antony Hegarty (Anohni).
Still, the day and night hymns of Blaue Blume, which recorded its debut album 'Syzygy' in 2015, are sufficiently original. The young Danes record elegant pop songs with showy melodies and timbral experiments, have also been deservedly compared to the British veterans Wild Beasts and fellow countrymen Efterklang.
The band have created a real stir with its live performances at some of Europe's largest festivals (Roskilde Festival, The Great Escape, Eurosonic) and they have been working in the studio most of 2016 and are now finally ready to give the audience a glimpse into the world of Blaue Blume.
Press quotes:
"Jonas Smith's vocal gymnastics are always going to be the star of the show but the rest of the band has developed its dream pop into unusual shapes and structures, meaning that even the most conventional of harmonies lead the audience down unlikely paths….the wheels are already well in motion for Blaue Blume and great things beckon." (The Line of Best Fit)
"The Danish band specialise in filtering conventional sounds into a strange, eerie, but unerringly catchy mixture. Frontman Jonas Smith reps the falsetto like his life depends on it…" (DIY)

Pics by / Fotos de Maria Kjær Rasmussen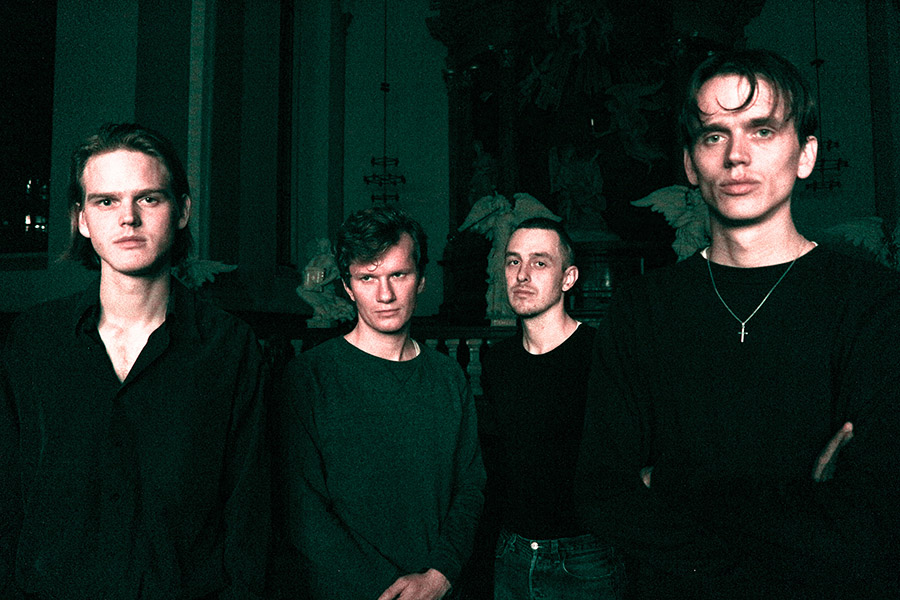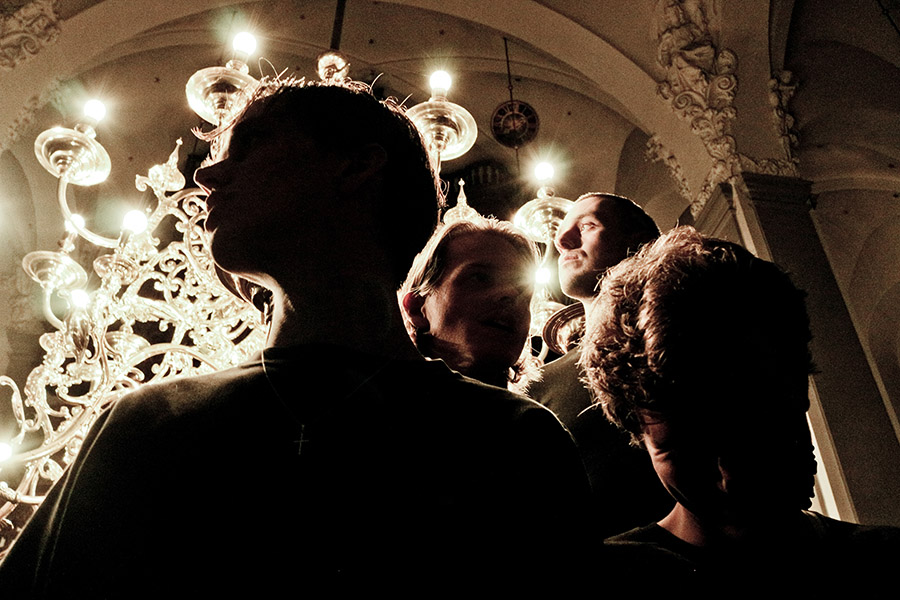 Pics by / Fotos de Lars Francis Heinzelmann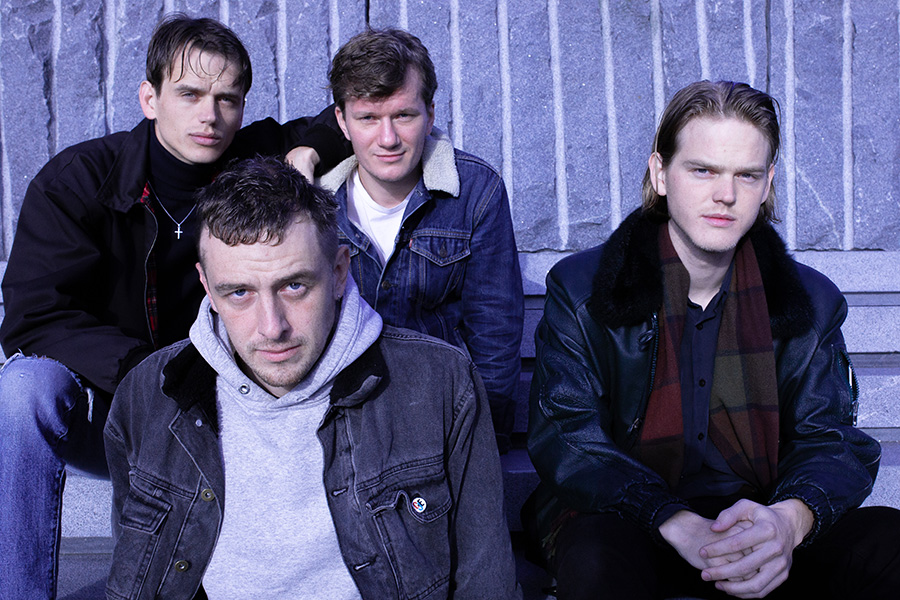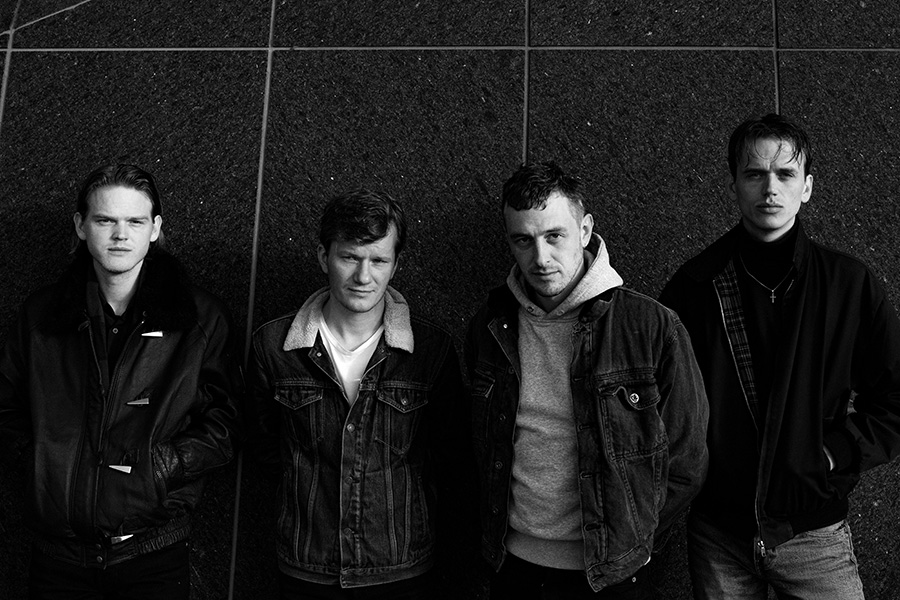 Pics by / Fotos de Neal McQueen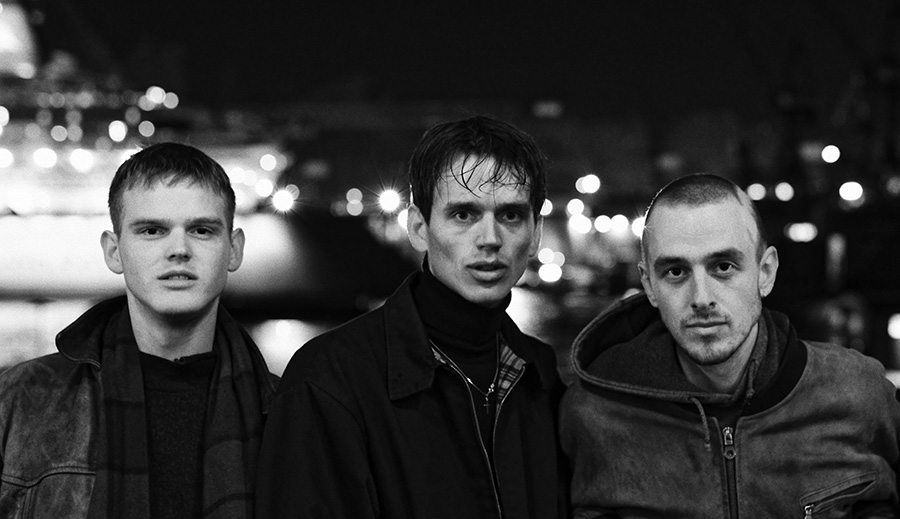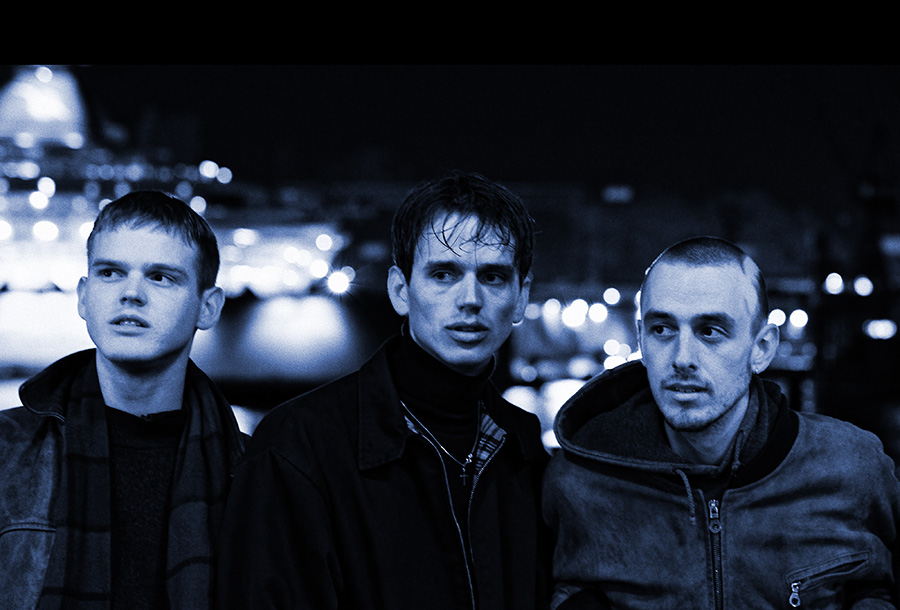 BLAUE BLUME
FACEBOOK
SOUNDCLOUD 
INSTAGRAM 
YOUTUBE
TWITTER 
BANDCAMP